Revealed: How Is Khloe Kardashian Moving on From Tristan's Cheating Scandal?
Poor Khloe Kardashian has been the center of a very public cheating scandal. Allegations that Tristan Thompson, Khloe's now-former boyfriend, was cheating on her began in April of last year.
The worst part of the ordeal is who he cheated on Khloe with. That would be Jordyn Woods, who is not only best friends with Kylie Jenner, but someone the entire Kardashian clan has looked at as family. Khloe Kardashian and the rest of her family have stated they feel betrayed amidst the cheating scandal.
While undoubtedly heartbreaking, it appears Khloe Kardashian is working her way through things. But how is she moving on from Tristan's cheating scandal? Here's what we know.
Khloe Kardashian finds some relief in inspirational quotes
View this post on Instagram
Once upon a time
A post shared by Khloé (@khloekardashian) on
Khloe Kardashian has taken to sharing inspirational (and incredibly emotional) quotes on her Instagram page. Although she doesn't say, the quotes themselves make it obvious that they are directed at Tristan Thompson. The quotes include one which says "Somebody needs to hear this … that betrayal was your blessing." Many think this means Kardashian is starting to let go of the pain of her betrayal and move on.
"The worst pain is getting hurt by someone you explained your pain to," was what the very first posted quote said. This could easily be attributed to either (or both) Tristan or his alleged lover, Jordyn Woods, who was like another sister to Khloe.
"If they ask you about me, tell them, 'She was the only person that loved me with honesty, and I broke her.'" Khloe Kardashian, known to be a proud and loyal girlfriend to Tristan Thompson, expressing both her pain and resolve.
Other quotes say "Sometimes God breaks your heart to save your soul," and "And to love in this wild world is the bravest thing you could ever do." The final quotes said "Stop explaining yourself and telling people everything. You owe no one any explanations of what you do. Your life is yours, not theirs," and "S/O to every[one] who is tryna heal from things they can't talk about."
Kylie has Khloe's back
Kylie Jenner has apparently been having her sister's back during her time of need. Despite Jordyn Woods having been Kylie Jenner's best friend for as long as the family remembers, it doesn't seem to trump Khloe. Sources state Woods had been previously living with Jenner, but has since either moved out or been kicked out at some point since the alleged cheating story broke. A source close to the family has said that Jordyn "moved home to be with her mother."
Khloe Kardashian is getting some much-needed BFF time
View this post on Instagram
Calling all besties ✨@BECCAcosmetics is giving you the chance to win the Ultimate trip to party with me and @ForeverMalika in L.A.! Visit BECCAcosmetics.com (link in bio) and enter your email for the chance to attend our #BECCABFFs launch event with your best friend. Must be U.S. resident 18 and older to enter. No purchase necessary. See full rules at BECCAcosmetics.com. #BECCAPartner
A post shared by Khloé (@khloekardashian) on
Sources state that Khloe Kardashian has been spending a lot of time with her best friend, Malika Haqq – which seems only right, since a best friend is where many girls would turn in the circumstances.
The ride-or-die duo stepped out together on Wednesday to attend the Pretty Little Things Los Angeles office opening party. Pictures show the two twinning in black sweaters with the words Pretty Little Things written all over them in bold white stitching. They paired the sweater with black leather leggings.
Focusing on her daughter & forgetting the past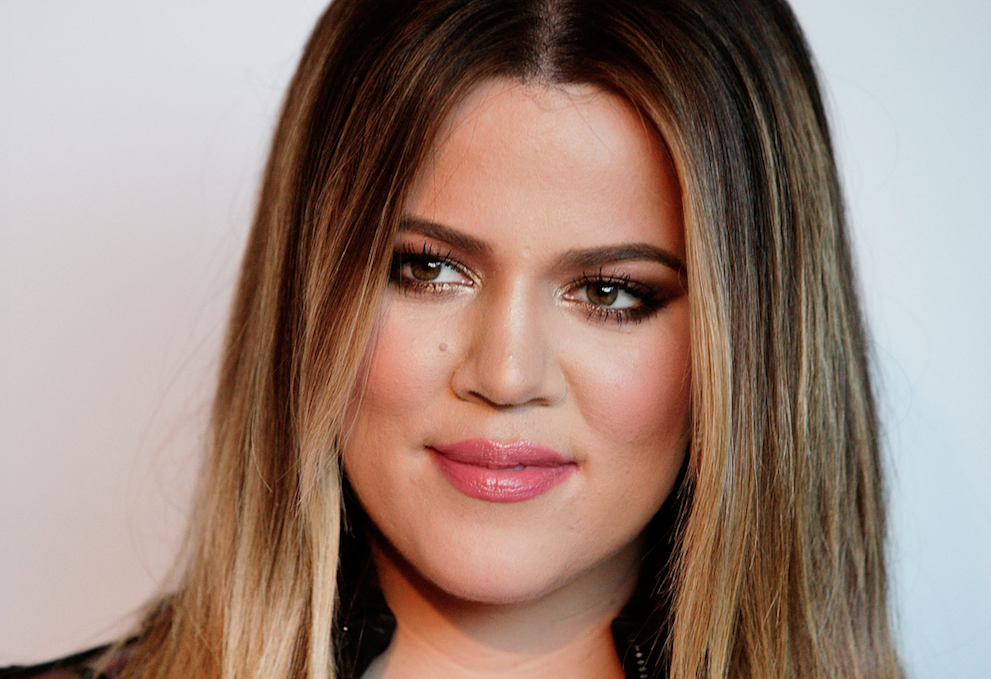 Sources say that Khloe Kardashian "very much acts like a single mom." Her daughter, True, who she shares with former boyfriend Tristan, has been staying with her mother – and apparently Tristan has been quite out of the picture lately.
Khloe Kardashian has also taken to social media to delete some images of Tristan, although a few do still remain. Many images the star had of Jordyn Woods have also disappeared, although one of the young model representing Khloe's clothing line is still on her Instagram account.
Source: Read Full Article