10 Most Expensive Photographs Ever Sold
There is an old saying that claims that an image is worth more than one thousand words. They can also be worth millions of dollars. But what makes a single photograph so valuable? It is hard to define. Many art specialists don't agree about the quality of some photographs on this list. But, as we know, art is something subjective.
RELATED:  10 Most Expensive Art Installations In Recent Memory
However, each photography in this list found buyers willing to pay millions for different reasons. They can be genuinely simple or the reason for a controversial discussion for decades. Curious? Here are the most expensive photographies ever sold in history.
Click the button below to start this article in quick view
10

The Pond Moonlight – $2.900.000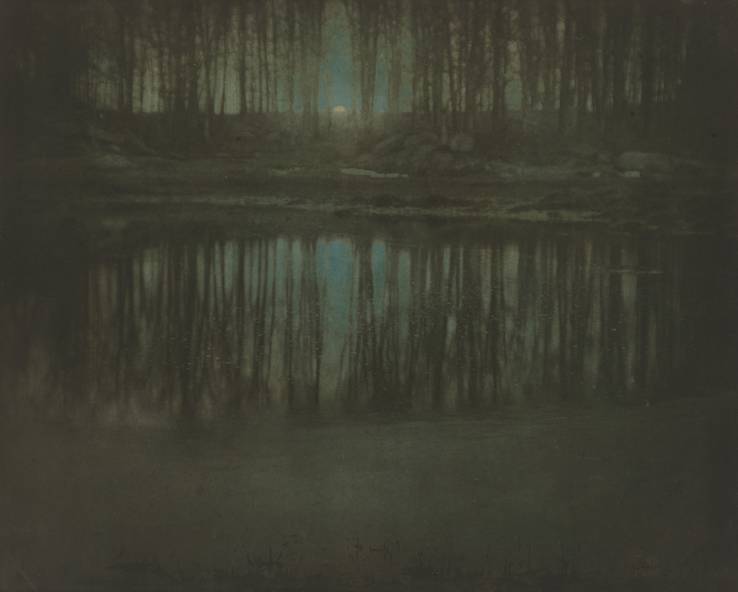 In 2006, the Pond Moonlight became the most expensive picture ever sold. Howard Gilman, an Ameican collector, paid $2.9 million for it. However, it lost the title for another image on this list a few years later.
The Pond Moonlight shows the moon rising behind threes. The image was shot in 1904 by Edward Steichen and it is one of the first color pictures ever taken. Therefore it is praised among the photo society. There are also other two pictures taken on the same day, but this is the most valuable one.
9

Untitled Film Still #48 -$2.965.000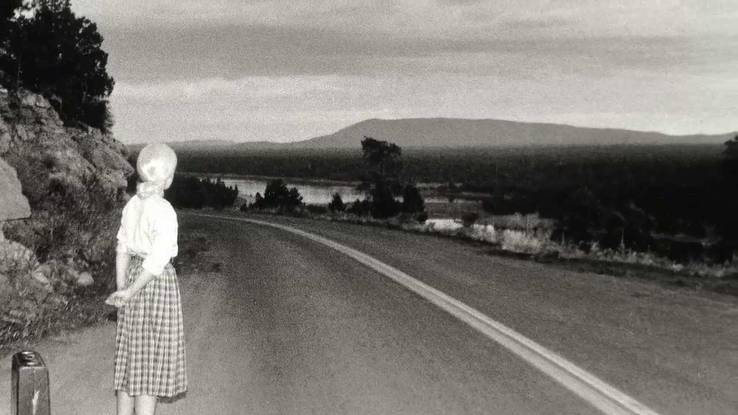 A melancholic image of a woman alone standing on an empty road was sold for $2.650.000 million. The picture, created by Cindy Sherman, is part of a series of 69 black and white images. The photos were shot between 1977 and 1980 and the artist wanted to give the feeling that people who see it were admiring a scene of a movie. Therefore, models often wear vintage clothes in this series.
RELATED:  10 Things You Didn't Know About Prada Marfa
Untitled Film Still #48 is the most expensive photo of this work, but it is not the most valuable picture shot by Cindy Sherman, who appears again on this list.
8

Cowboy – $3.750.000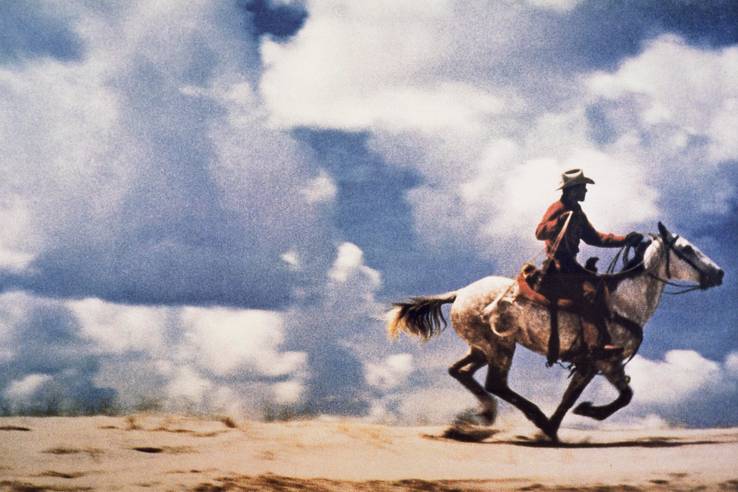 Cowboy, by Richard Prince, was sold for $3.7500. Richard is the photographer responsible for the iconic Malboro pictures with cowboys. It became worldwide famous and those images are worth thousands. Another photo of his Cowboy series was the first one to sell for more than $1 million.
However, many critics don't like Prince's work as they claim he has been doing the same thing since the '80s. But Pince's work is not only about cowboys. He appears again in this list with his most controversial picture, which was also worth millions.
7

99 Cent II Diptychon -$3.300.000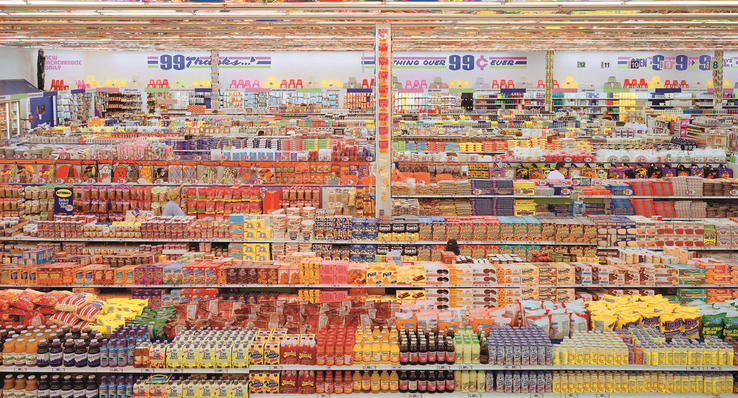 How much would you be willing to pay for a picture of a 99 cent store? Well, someone thought it was worth $3.300.000 in 2007. The photography, created by the German artist Andreas Gursky. The artist changed the colors digitally and also reduced the perspective of the image.
Although this is an extraordinary value, this is not the most expensive work ever sold by the artist. Andreas Gursky is a master in making simple images valuable. He is one of the few photographers that appear in this list more than once.
6

Dead Troops Talk – $3.600.000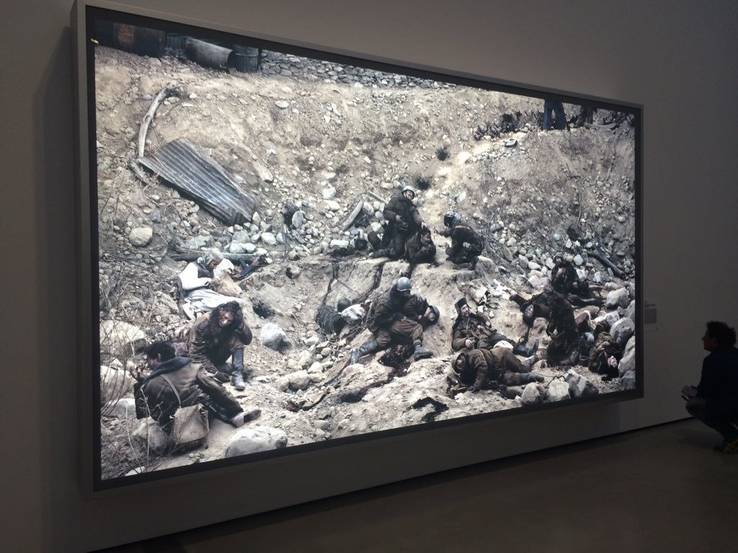 Dead Troops Talk shows a group of soldiers in Afghanistan. It looks the most exceptional work of war photojournalism, but the picture was taken with actors in a studio in Canada. The image was sold in an auction in 2011 for $3.6000.00, much higher than the $2.000.000 the event organizers were expecting.
The actors were photographed individually and then put together digitally. Dead Troops Talk is the most expensive picture of Jeff Walls and it was the highest price ever paid on a Canadian picture. Walls is famous for his large-scale images, that often feature daily scenes.
5

To Her Majesty – $3.700.000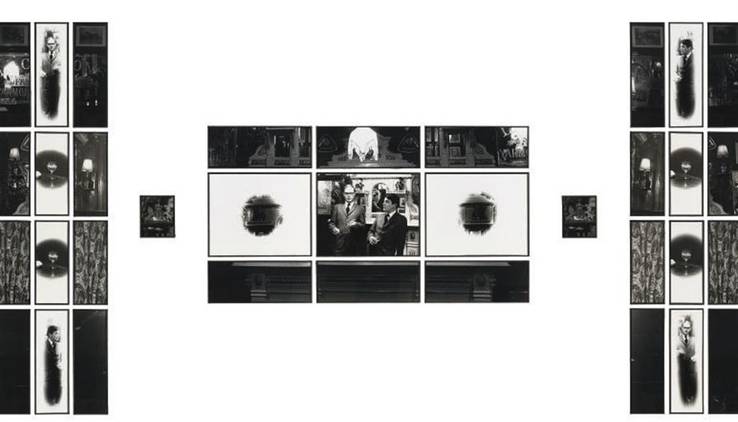 To Her Majesty is the most valuable image taken by Gilbert & George. The picture was sold on Sotheby's in 2008 for the astronomical price of $3.700.000.To Her Image is a 37 pieces image. This is the duo's most expensive work, but they are among the eight most expensive living artists in the United Kingdon, according to Daily Mail.
Despite the reputation, Gilbert & George' We don't want people calling us. We don't want to go out", Gilbert told Daily Mail. "We don't have to talk to anybody. And that's fantastic. There is one goal: to succeed in art. We never have to compromise because in some way we don't have friends.'
4

Spiritual America – $3.900.000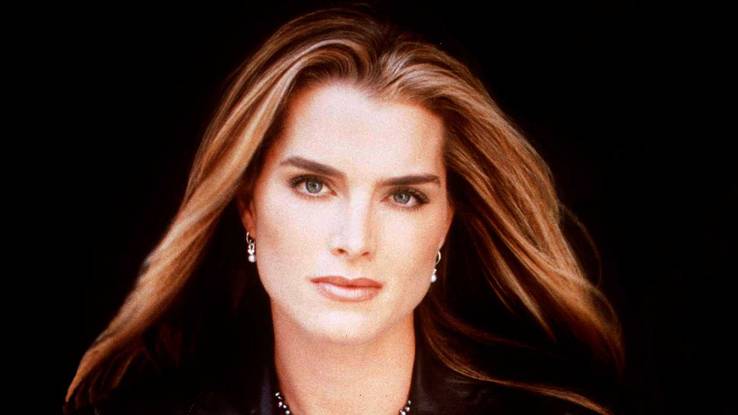 In 2014, Spiritual America was sold at Christie's New York for $3.900.000. This is the most controversial picture on this list. Richard Prince photographed a 10-years-old Brook Shields without clothes in 1983. Her mother authorized the image for $450, and it was published in the magazine Sugar 'n Spice. It also was part of popular exhibitions in the United States, Brazil and some countries in Asia.
It 2009, the image was part of an exhibition at Tate Modern, in London, but it was removed after a police warning.
3

Untitled #96 – $3.900.000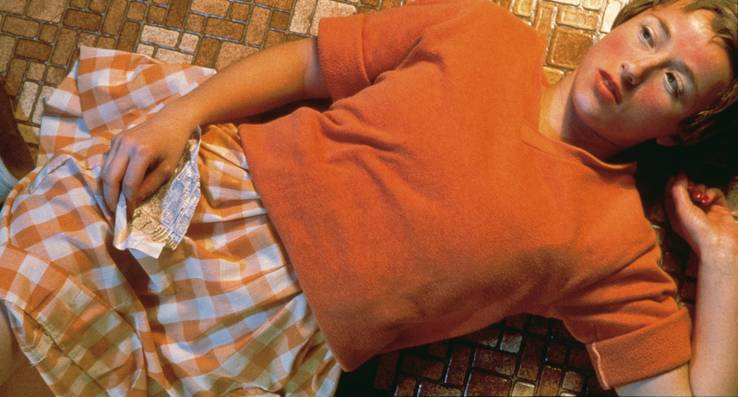 For a few months, Untitled #96 held the title of the most expensive picture in the world. It was sold for $3.900.000 in 2011 at a Christie's auction in New York. The image was made by Cindy Sherman and featured a teenager laying on the floor in 1981. Although it is a beautiful image, some specialists believe the final bid was not about the art.
"What matters to most of those collectors is winning. When art becomes a competitive sport," David Ross, former director of the Whitney and San Francisco Museum of Modern Art, said to NPR. "All it takes to win is the guts and the money to go further than anyone else, and then, voila, you win. And winning feels really good."
2

Rhine II – $4.300.000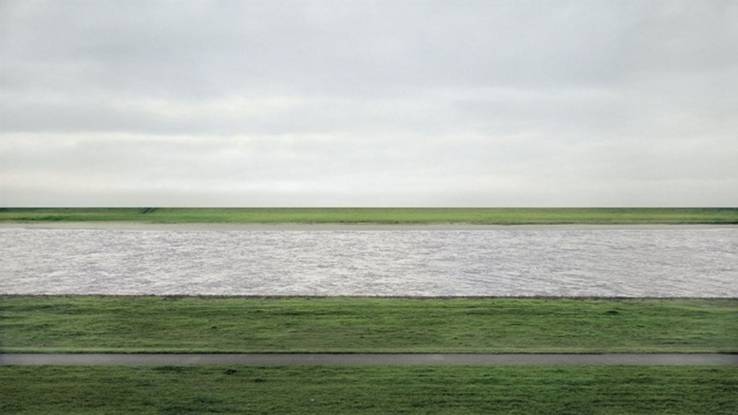 In 2011, the Rhine II was sold in auction for $4.300.00. It was the highest amount ever paid for a picture by that time. The German photographer Andreas Gursky took the picture in 1999. The riverbank in the image was in his daily routine and he used to jog there often. The photographer digitally removed a power station of the picture.
The image was compared to a painting, but he doesn't like the comparison. "So much has been written about my work with reference to painting, that my works look like paintings. In a way that's right.", he told Financial Times. "But in another way it's completely not right, because I insist I am a photographer, and if there is quality in my work, it is because I am a photographer, it is not because it's something that reminds you of something else."
1

Phantom – $6.500.000
Rhine II lost the title of most expensive photograph ever sold for the Phanton, in 2014. The Australian photographer Peter Lik made the image that is worth $6.5 million. The black and white photo was taken in Arizona's Antelope Canyon and it gives an impression there is a giant ghost raising.
Peter Lik is famous for his black and white photos and also for his nature panoramic images. He also had a television series, From the Edge with Peter Lik. His work often reaches thousands of dollars on auctions, but this is the first time a photo of him was sold for millions.
Next: 10 Most Expensive Paintings Ever Sold At Auction
Tags:Luxury
Source: Read Full Article