11 False Eyelashes That Will Give You Major Cher Vibes ASAP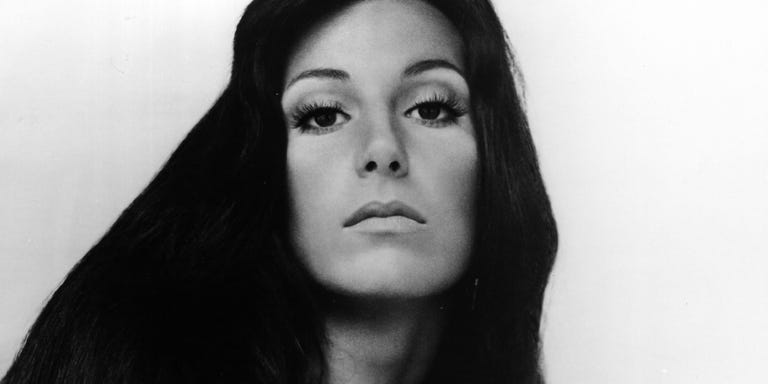 There are two kinds of people in this world—people that think false eyelashes are only meant for Halloween costumes, and people who know that they have the right (and the duty) to rock Cher-level lashes all year long.
Whatever camp you're in, check out these these top-rated options to find the best false eyelashes for you, no matter your budget. Because I believe in life after love…and falsies 24/7, 365.
Ardell
Ardell
amazon.com
$4.98
SHOP NOW
For starters, you can't beat the price. But people also love how thick these lashes are. "The best that ever was or is!" one reviewer wrote. "I wear these all the time and I get compliments on them constantly."
Eyelure
Eylure
amazon.com
$4.99
BUY IT
These are perfect for those times when you want to elevate your lash game, but don't want to be obvious about it—and they're great for lash beginners. "I usually have a VERY hard time putting on false eyelashes, but these were super simple and they looked GREAT!" one person wrote. "I already bought another pair!"
Tarte
Tarte
sephora.com
$12.00
SHOP NOW
Calling all animal-lovers! These vegan lashes are made without animal products, free of latex and formaldehyde, and are safe for contact lens-wearers. "I have naturally long lashes and I wanted falsies that looked natural and not overwhelming in person," one person wrote. "These were perfect. They showed up in pictures but again, not overwhelming."
Arison Lashes
Arison Lashes
amazon.com
$12.99
BUY IT
Made with 100% Siberian mink fur, people rave about the natural look of these lashes. "Everything about these lashes are 100%. It's perfection," one person said. "I have no complaints. A soft dramatic look. I get compliments all of the time. Lightweight too."
Icona Lashes
Icona Lashes
amazon.com
$14.94
BUY IT
If you want something that looks like your natural lashes, but better, this is your pair. The Icona lashes help thicken and lengthen the look of your eyelashes while blending in seamlessly with what you've already got. "In the past I've worn lashes that felt heavy and made my eyes look sleepy," one reviewer wrote. "But these are so lightweight and comfortable, I forget that I'm wearing them"
Kiss
Kiss
amazon.com
$16.99
BUY IT
For those times when you actually want to put on your bedroom eyes… . These lashes are thick AF, so there will be no missing your gorgeous peepers. "My eyelashes receive the best compliments," one reviewer wrote.
M.A.C.
MAC
maccosmetics.com
$17.00
BUY IT
These piecey little lashes are applied individually, and some reviewers say they pick and choose how much they want to use at a time. "These are great! " one said. "You don't have to use them all at once… sometimes I use only 3 or 4! VERY easy to apply."
Black Up
Black Up
sephora.com
$19.00
BUY IT
These lashes are lightweight and can be worn more than 20 times, so you're definitely getting a solid bang for your buck. And they come with lash glue, so you're good to go. "I have been trying to find the perfect lashes for my eye shape. I finally found it. I love them so much," one reviewer said.
Huda Beauty
HUDA BEAUTY
sephora.com
$23.00
BUY IT
These lashes are vegan, cruelty-free, but designed to create the appearance of real mink fur, so you can have your lovely fake eyelashes without feeling bad about it. "The only word I can think of to describe them is 'stunning,'" a reviewer said. "They are absolutely beautiful. I will definitely repurchase these as well as try some of the other styles."
Velour Lashes
Velour Lashes
sephora.com
$26.00
BUY IT
Fun fact: There are five different looks to choose from with this collection (who knew eyelashes could be so versatile?). Reviewers swear the false eyelashes are easy to apply and take off (hence the name), and that they look super-natural—always a perk. "Omg! These are great! I didn't believe it until I tried them! I've had extensions, used serums, but these were so simple!" one reviewer wrote.
Lilly Lashes
Lilly Lashes
amazon.com
$29.99
BUY IT
These lashes are reusable up to 25 times, which is pretty freaking impressive. "LOVE," wrote one reviewer. "This is my first time purchasing and if I had the money I would buy 10 more."
Source: Read Full Article