A Clean-Beauty Queen Shares Her Secret to a Conscious Routine

Popsugar


Beauty


Beauty Shopping
Clean Beauty Products From Ulta Beauty
Some people make the conscious choice to switch to clean beauty. Others fall into it after one bad beauty experience too many. The latter was the case for Léanne Ansar. Ansar is a storyteller and lifestyle inspirer, but she's also a clean-beauty enthusiast. Growing up with hormonal cystic acne and now dealing with sensitive skin as an adult, she often struggled with flare-ups from harsh or harmful ingredients. A few years ago, she began researching the chemicals found in beauty products, which led her down a clean-beauty path — and she never looked back.
Part of the reason clean beauty is so intimidating is because there isn't a one-size-fits-all, industry-standard definition for it — yet. How one brand defines "clean" may not be how another brand defines it, so it's important to make that distinction for yourself and stick to it when shopping for products. For Ansar, it's about using products made without adverse ingredients like parabens, phthalates, and more in order to put skin and environmental health at the forefront.
"Clean beauty to me means being able to trust the ingredients inside a product and what is going on my skin," she says. "I have very sensitive skin and would often get red rashes from products. Growing up, I feel like we didn't have all this education about chemicals in skin-care and beauty products. Now, we are constantly becoming more knowledgeable about how they affect our bodies and our planet. When I hear 'clean beauty,' I feel safe."
Clean beauty may have started out as a solution to harmful ingredients for Ansar, but now that she's a veteran, she's also focused on sustainability. "I believe it is our duty as citizens of the world to become sustainable in all aspects of life, and that includes our beauty products," she says. "We have to be aware of what we put on our bodies and how our choices affect the world — for our health and everybody else's."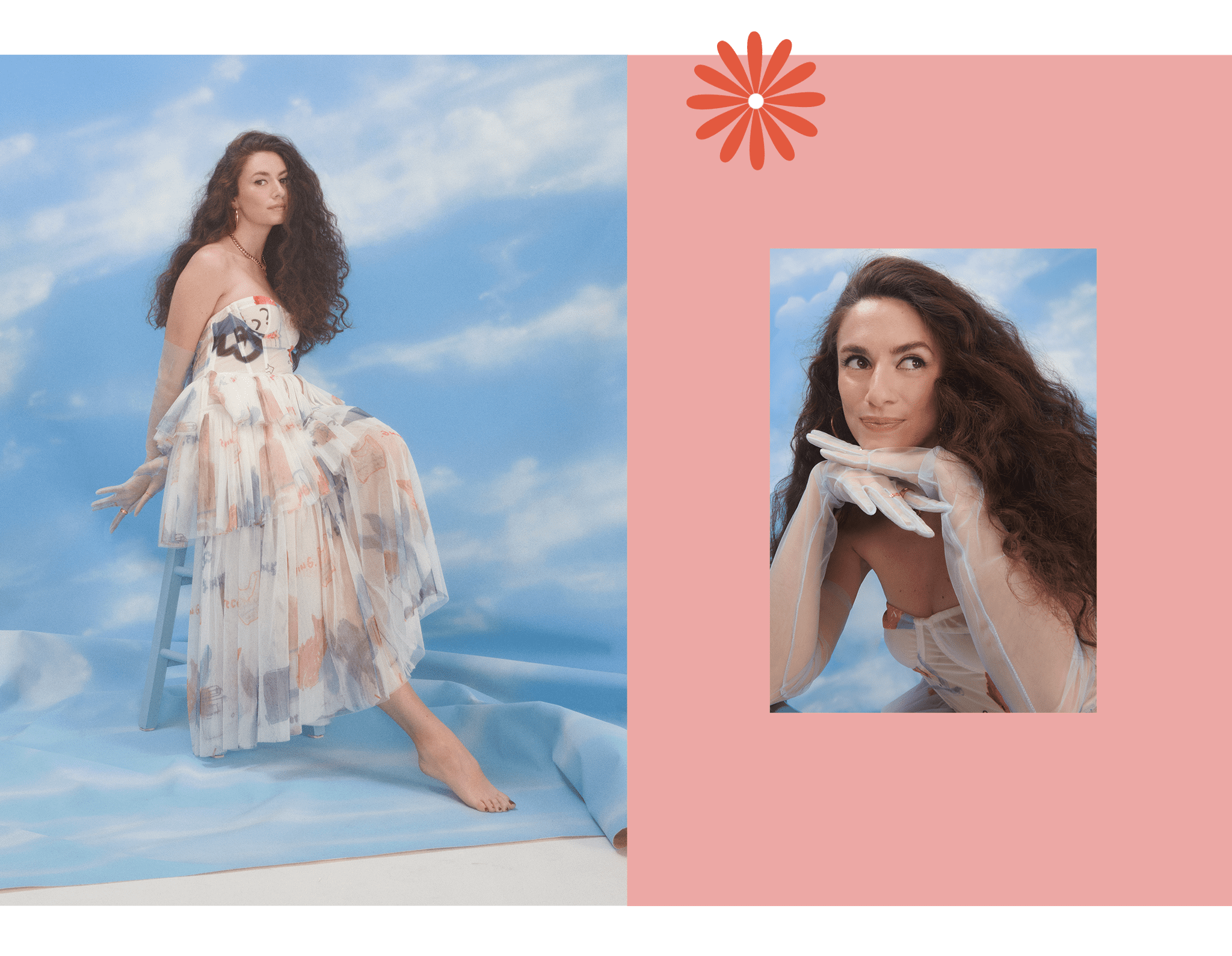 Now that you've narrowed down your definition of clean beauty, it's time to put it into practice. If there's one thing not to do, it's toss all your current products and start completely from scratch. Not only can that be daunting for you as a consumer, but it's also counterproductive for the environment. Whether a product is clean or not, you should always thoughtfully purchase it with the intent of using every last drop. Then, once you have finished it and need a restock, that's when you can replace it with something cleaner and more sustainable.
According to Ansar, a good place to start is to consider the products you use most frequently, like face wash, moisturizer, or sunscreen, and transition them one by one, slowly collecting more clean products over time. Research adverse ingredients, and keep track of the ingredients you don't want in your products. Finally, make product samples your best friend. "Everyone's skin is different, and it's important to test out products to find what best works for you," Ansar notes.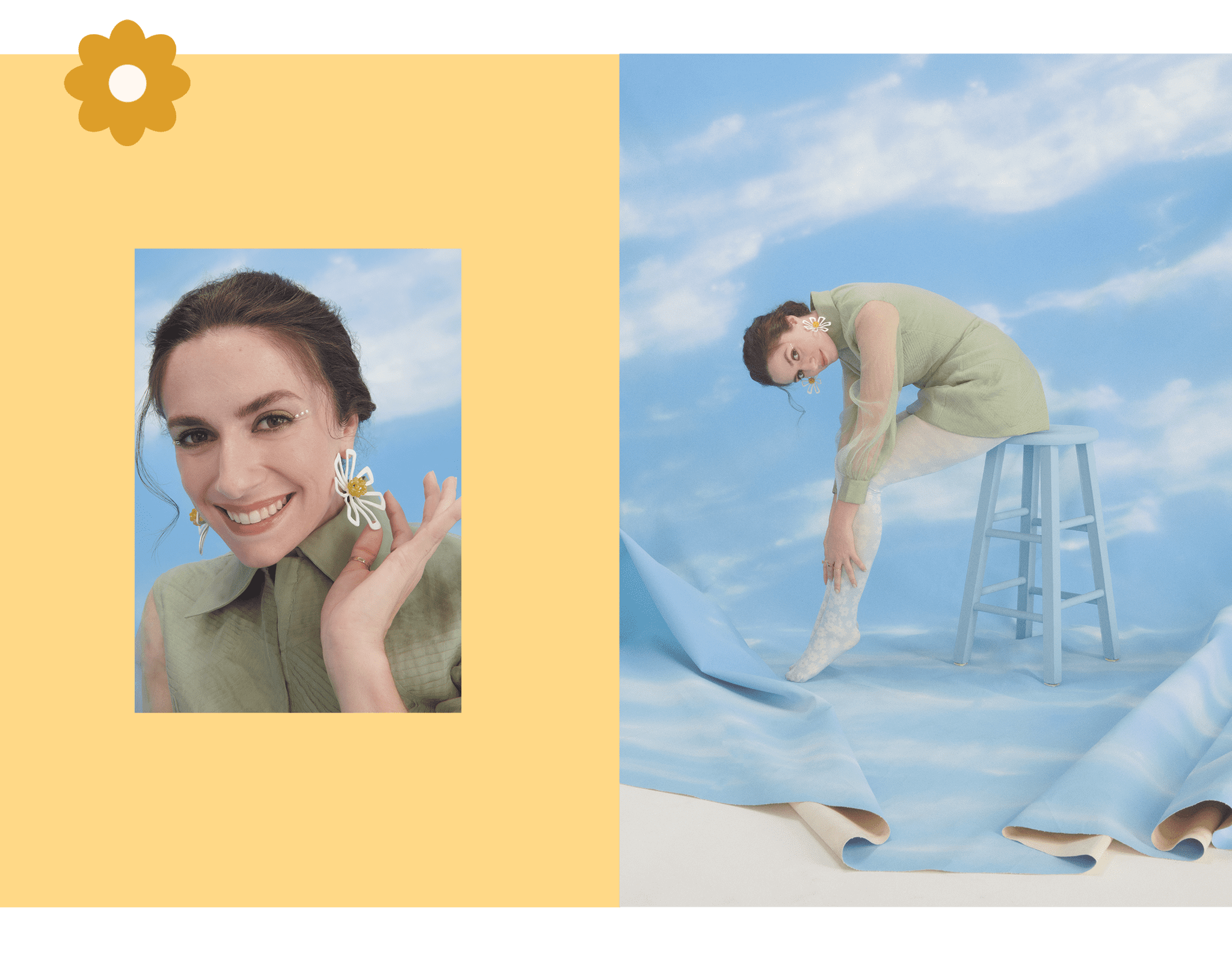 Ansar knows how challenging it can be to discover cleaner alternatives to your must-have products, which is why when she finds something she loves, she doesn't stray from it. That, and she shops products certified within Conscious Beauty at Ulta Beauty™, which provides a solution for finding products that align with her values. Under this platform, brands are certified in one or more categories, including clean ingredients, cruelty-free, vegan, sustainable packaging, or positive impact, making it easier to access more choices and to celebrate the brands and products that share her goals.
When it comes to makeup, take a peek at Ansar's (very curated) feed, and you'll notice she's a classic-glamour type of girl — natural skin, subtly defined eyes, and red, red lips. "I love the way you can play with makeup and 'become' whoever you want to be," she shares, citing old-school Hollywood starlets as her inspiration. To achieve her signature, effortless French-girl look, it's all about the eyeliner — a subtle cat eye, to be exact. For this, she turns to the PYT Beauty Wingman Liquid Liner as well as the Pacifica Vegan Waterproof Eyeliner. "The liquid liner is water resistant and doesn't irritate my eyes," she says. "The brush glides beautifully to create that perfect cat eye. Then I love using the pencil on the top waterline to really make my eyes pop!" She follows this up with the Coola Makeup Setting Sunscreen Spray SPF 30. "I use this after putting on my makeup. It's perfect for keeping my makeup looking fresh and adding that layer of SPF that I need every day."
In addition to her cat-eye makeup, Ansar's beautiful curly hair is what defines her look. "My hair is big, and I like to leave it natural," she notes. Before heading out, she'll refresh her hair with the Briogeo Blossom & Bloom Ginseng + Biotin Volumizing Root Powder & Dry Shampoo before spraying on the Eva NYC Bounce Back Curl Reviving Mist. "Dry shampoo is an absolute must for me. My hair is big and poofy and can easily get weighed down — the dry shampoo really gives that extra volume and fuller look to my hair that I need to feel confident. I add the mist anytime I see my curls starting to lose their bounce and luster. It has aloe vera, which really helps to keep my hair moisturized."
Shop the Story
PYT Beauty Wingman Liquid Liner

$16

from Ulta Beauty

Buy Now

Pacifica Vegan Waterproof Eyeliner

$11

from Ulta Beauty

Buy Now

Coola Makeup Setting Sunscreen Spray SPF 30

$36

from Ulta Beauty

Buy Now

Briogeo Blossom & Bloom Ginseng + Biotin Volumizing Root Powder & Dry Shampoo

$24

from Ulta Beauty

Buy Now

Eva NYC Bounce Back Curl Reviving Mist

$12

from Ulta Beauty

Buy Now

Dermalogica Daily Microfoliant

$62

from Ulta Beauty

Buy Now

Pacifica Vegan Ceramide Barrier Eye Cream

$16

from Ulta Beauty

Buy Now
Source: Read Full Article