Angelina Jolie Is Blonde Again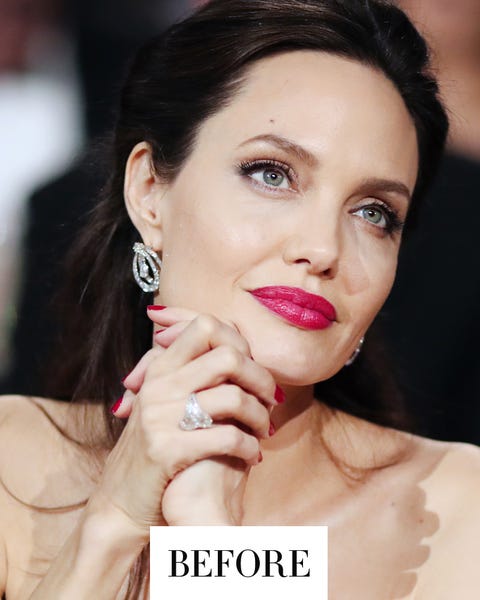 Angelina Jolie is no stranger to blonde hair—but it feels like decades since we've last seen her rock anytihng other than her natural, glossy brown. The Maleficent actress just debuted a new blonde hair color for an upcoming film called Come Away. In a cast photo shared on Instagram, Jolie can be seen wearing a washed-out blonde wig styled in a voluminous Victorian updo. After all, the film is apparently a reimagining of the stories of both Alice in Wonderland and Peter Pan.
View this post on Instagram
Our film COME AWAY is now in the can! Can't wait to share this magical reimagining of Alice in Wonderland and Peter Pan with you all. 🎥❤️👊🏾
A post shared by David Oyelowo (@davidoyelowo) on
Jolie has previously gone blonde for her roles in Girl, Interrupted, Life or Something Like It, and Salt. Her hair in the new film is very likely a wig, but we still love to see her undergo such a dramatic beauty transformation.
The actress has never been one to shy away from taking beauty risks. "I'm sure I had my moments when I was little where I would put make-up all over my face, but I was a bit of a tomboy. And then I was a bit of a punk," she told InStyle earlier this year. "Nowadays it's very popular to dye your hair blue, for example. In my day you bleached it and used a Sharpie."
The film Come Away doesn't yet have a release date, but it will hopefully debut next year. The fantasy film reimagines the stars of Peter Pan and Alice in Wonderland as siblings in a prequel to both iconic stories. Jolie plays a character named Rose, the mother to the two main characters.
Source: Read Full Article