Ariana Grande Just Teased A New Perfume & Pete Davidson Unexpectedly Factors In
Is the reported Ariana Grande and Pete Davidson engagement actually a publicity stunt… to promote her new fragrance? Nah, probably not! But it's certainly something else exciting to talk about regarding the singer. Ariana Grande teased a new cloud-like perfume on her Instagram story. The powerhouse singer shared a few clips of a white and baby blue bottle that looks like it's sitting on a fluffy, cotton-y cloud. It's oh-so-dreamy. Grande's full name appears on the container, as well. Is this a new fragrance brand? Or is it an addition to her current perfume portfolio, which also includes a unisex scent and several sweet, candy-like fragrances?
That remains to be seen!
Whether or not it's a new brand baring her name or another licensed scent, the bottle looks so sweet and pretty. One look will leave you wanting to spritz it on your pulse points —from the wrists to behind the knees. The imagery strongly suggests that it could be a whipped, sugary, fresh, and/or airy dream.
Since the bottle floats in the Insta story, one can't help but wonder if the ponytailed singer's newfound love with BF Davidson cosmically inspired it. Grande and Davidson look and act so in love and as though they are floating on cloud nine. They appear totally enamored by one another and it's adorbs. But this fragrance and its packaging was likely in production well before they met. So this is a beautiful and unexpected coincidence.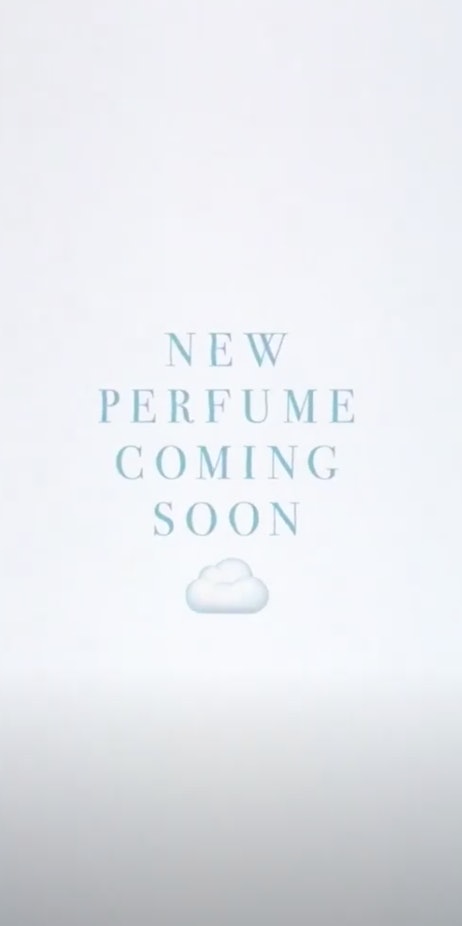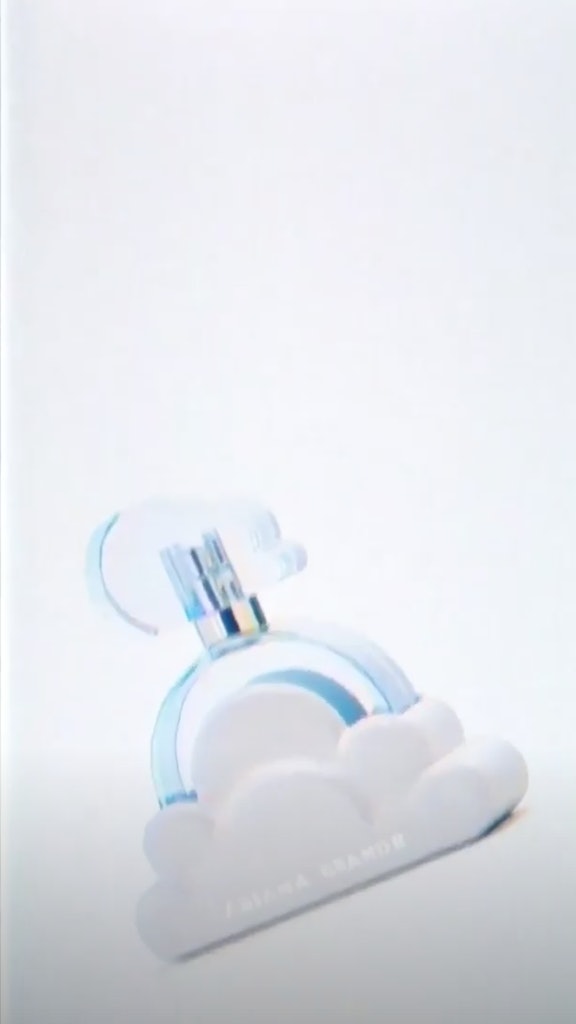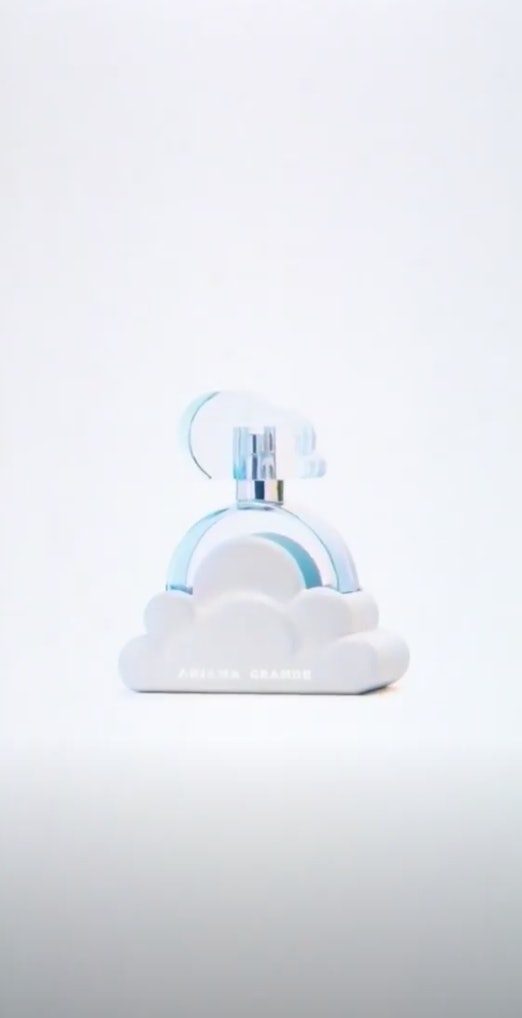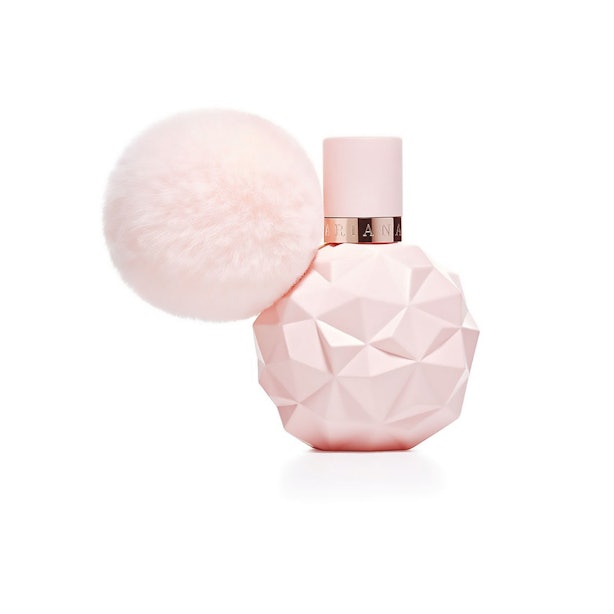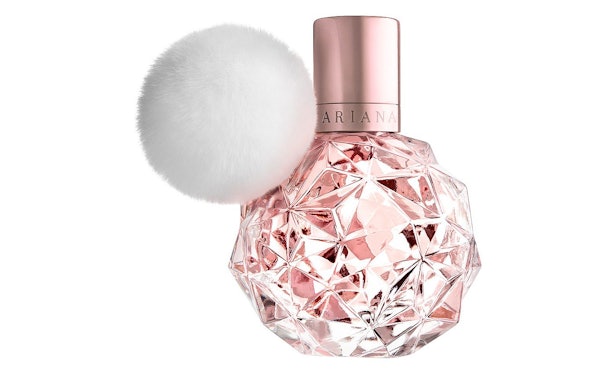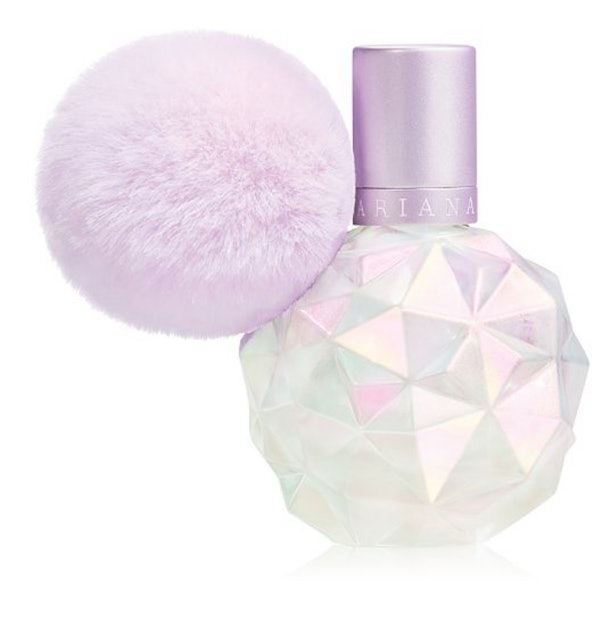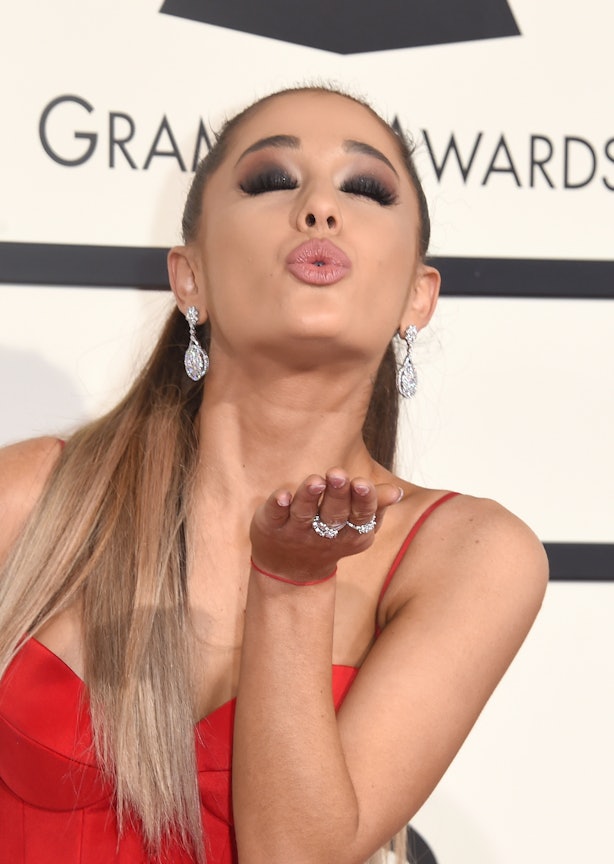 Our best guest is the latest fragrance will include some blend of sugar and vanilla — basically anything that can cause cavities! We can imagine blasting two for three pumps into the air and then stepping in the gloriously scented cloud so locks smell fabulous all day.
However, Grande could totally switch things up and go for some thing light, airy, and fresh.
This will be the fifth fragrance in Grande's repertoire and it's a welcome addition. Maybe it will be share its moniker with the title of her new album Sweetener, out July 20.
Fans aka Arianators are feeling all of the recent activity surrounding her, especially the new Eau de Ariana.
Grande is on fire right now! She almost rivals Rihanna in terms of the amount of stuff she is doing and the online chatter about her!
You can always get the new fragrance and layer the scents for a custom aroma.
This user has a theory.
So does this one!
Expect Ariana Grande to reveal more about her latest entry into the scent sweepstakes soon. Stay tuned to her socials for details — and more cuteness from her and Davidson.
Source: Read Full Article