Chloe x Halle Gave Me *All* Their Skin Tricks to Level Up Your Glow
Is it just me, or have Chloe x Halle been everywhere lately? I mean that in a good way. I feel like the world can't get enough of the R&B sister duo (Cosmo included—they were our October cover stars last year). Ever since getting the Beyoncé co-sign (they're repped by her label, Parkwood Entertainment), Chloe and Halle Bailey effortlessly navigated the realms of TV, fashion, and, of course, music.
Here's a quick glimpse at their recent to-do list: They co-star on the television show Grown-ish, they were a part of Louis Vuitton's spring/summer 2021 campaign, and they just dropped a music video for their song "Ungoldy Hour." (Their album, with the same name, was released in June 2020 and it earned the sisters three Grammy nominations.) So, yes, they're a little busy.
But having a packed schedule isn't stopping Chloe and Halle from checking off another dream on their list—today, Neutrogena announced that Chloe and Halle are their newest brand ambassadors, ushering the women into the next act of their careers.
In a press release, the brand explained why this new partnership makes so much sense: "Chloe x Halle likewise have the power to inspire and educate a whole new generation of skincare users. We are excited to join forces, with the shared aim of making good skin health more accessible to all." And while the two women are starting to establish their own individual identities—they recently created separate Instagram and Twitter accounts—they're hype that they get rep the brand together.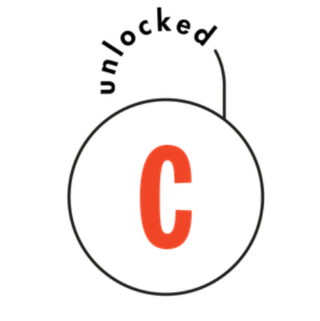 The sisters are also excited to be able to help create diverse images and narratives for Black women, especially when it comes to beauty—it's one of the main reasons why they decided to become ambassadors in the first place. In the press release, Chloe said that that "inclusivity in beauty is so important to us, and we love how Neutrogena offers such a diverse assortment of products for people with all kinds of skin."
Cosmo caught up with Chloe and Halle to talk all about this new brand collab, how skincare has helped them deal with the pandemic, and the DIY beauty hacks they use on their hair and skin. Peep the conversation below.
Cosmo: Congrats on this new partnership! How does it feel?
Chloe Bailey: We've loved Neutrogena ever since we were little girls—we've always used their products. I remember as a kid, I would be in the bathroom trying to re-enact the iconic face splash moment from their commercials. And now, we get to be a part of this cool brand. I'm so happy that we're sisters doing this together—I think we're the first-ever sister duo ambassadors.
https://www.instagram.com/p/CKDAaRXhm6H/?utm_source=ig_embed&utm_campaign=loading
A post shared by chloe x halle (@chloexhalle)
Cosmo: Last year was super hectic—did your attitudes towards beauty and skincare change at all?
Halle Bailey: Absolutely. For me, personally, especially at the beginning of the pandemic, I had to remind myself to take care of my skin. Me and Chloe were hunkering down together with our family, and when you're stuck in the house all day, you do sometimes forget to do the simple things like washing your face or applying sunscreen.
Cosmo: I feel like when all the protests were going on, my skincare routine was a major mental reset for me.
HB: Absolutely—it was so stressful. It caused a lot of anxiety too, especially for us, as Black women. It's a lot that we're carrying, emotionally and mentally. Personally, I was like, "Okay, Halle, you have to remember to do this." I was telling Chloe earlier how instead of thinking of my skincare routine as a chore, I've really turned it into a meditative experience and now I get really excited to do it. It makes me feel good to take care of myself that way. I've also been dealing with acne, so the routine has helped a lot with that.
The best gentle cleansers for acne-prone skin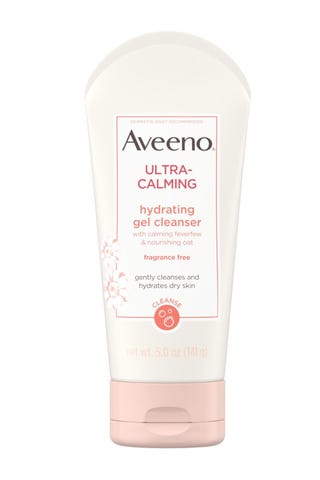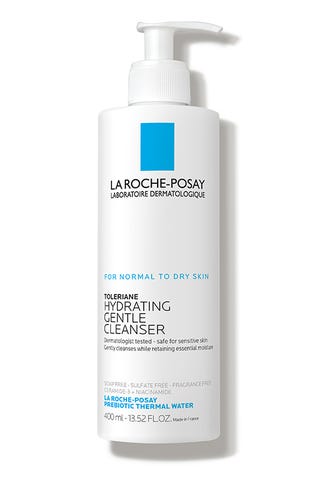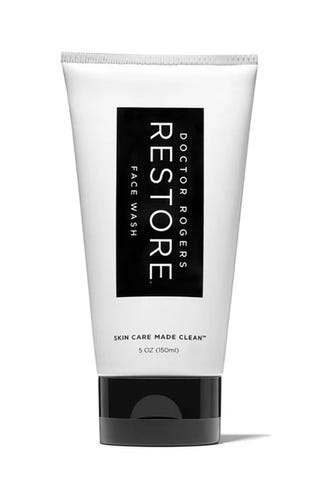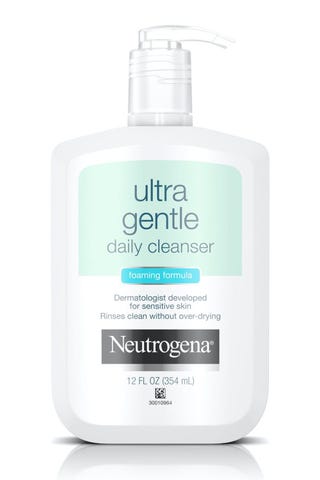 Cosmo: Oh, is that an issue for you?
HB: Yes [laughs]—I feel like I'm rambling now, but my skin type is so different from Chloe's. I'm so much more acne-prone, especially while we're touring. And on top of the zits, I also have to deal with the marks they leave behind. But there are products from Neutrogena, like their face wash, that make my life so much easier.
Cosmo: Wait, Chloe—what's your biggest skin concern?
Source: Read Full Article