Everyone Chill, Kaley Cuoco Still Loves Her Husband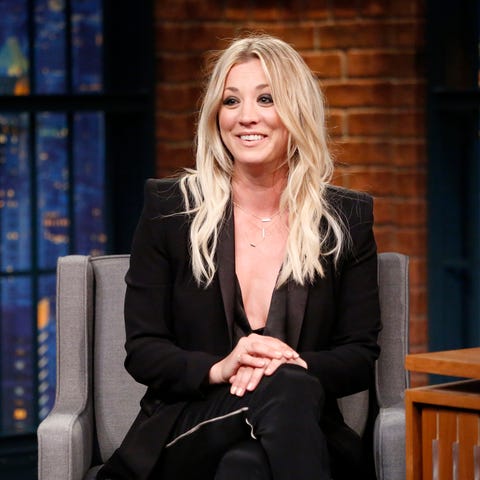 Kaley Cuoco raised some major eyebrows when, in an interview for the Women's Health November 2018 issue, the actress said she doesn't "need" her husband Karl Cook "for anything."
Here's her exact quote, FYI:
View this post on Instagram
A post shared by Women's Health (@womenshealthmag) on
It's a super empowering statement, but some people ran with the whole "if he left me tomorrow" bit and suggested that Kaley has one foot out the door in her marriage.
However, Kaley set the record straight this week via On Air with Ryan Seacrest. For starters, she doesn't want her husband to leave her. "I had to call in because it's so funny that one quote you're talking about has been taken a little out of context and only because yes I would be very upset if my husband left me," she explained on air. "With that being said, I think in this climate and age women need to know that they are okay on their own and they can be stable without anybody else."
"It's very, very important that we're not relying on other people," she continued. "We have to rely on ourselves and I think women sometimes get lost in that."
Kaley, who married Karl in June, says that she's in a great place in her life. "I feel like I'm a new person now and I can be on my own," she said. "Yes, I would be devastated if my husband left me, but at the same time, I know that I would be okay and that's kind of what I was trying to say."
View this post on Instagram
Legally KCSQUARED 6-30-18 ❤️
A post shared by @ normancook on
While Kaley's quotes about how she'd handle a theoretical breakup with Karl got a lot of attention, she also made it clear in her Women's Health cover story that there's a lot she loves about him. "We bonded a lot over having the same kind of outlooks on life, insecurities, dating," she said. "He comes from a very well-to-do family, so there's all these [preconceived ideas] of being spoiled, and blah, blah, blah. And he's just the opposite."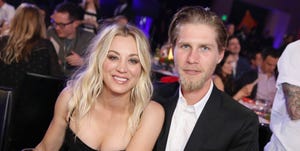 Karl, who is an equestrian, also had never seen The Big Bang Theory or knew about Kaley's career before they met. "It was great because he never kissed my ass at all, and he never cared about any of that," Kaley said. "He loved that I loved horses. It became a big talking point for us."
Basically, Kaley wants everyone to settle down, already. She's in love—end of story.
Source: Read Full Article