Gigi Hadid's Hair Is Jessica Rabbit Red at the Met Gala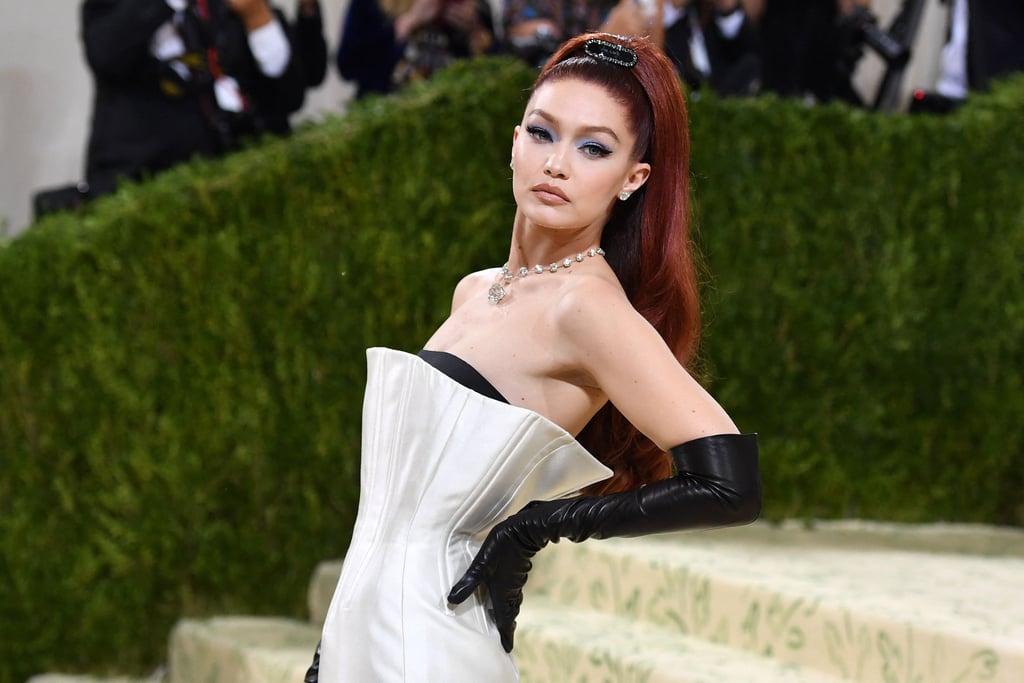 Gigi Hadid switched things up for her sixth appearance at the 2021 Met Gala. The model arrived at the star-studded event with her hair in a dark auburn shade that was quite the departure from her usual blond. Hadid actually dyed her hair red in March after being inspired by Anya Taylor-Joy's character on The Queen's Gambit, but that was more of a copper color, and in recent weeks, it faded back a bit to her natural base.
Hadid's hair was styled in a voluminous ponytail adorned with a black Prada barrette, which matched her white corset dress and black elbow-length gloves, also by Prada. For her makeup, Hadid wore blue eyeshadow and a classic cat eye. Take a gander at her beauty look ahead.
Source: Read Full Article