How To Do Snapchat Filter Inspired Makeup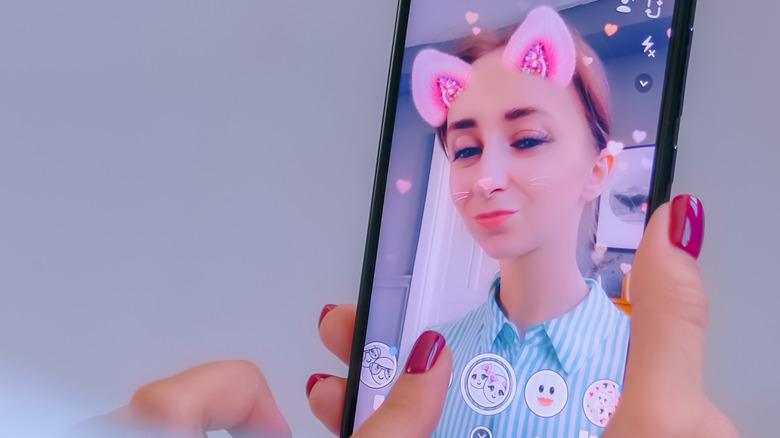 Zyabich/Shutterstock
By Jackie Manno/Aug. 26, 2021 1:06 pm EDT
If there's anything to treasure about the immensely popular social media platform Snapchat, it's the massive abundance of filters that completely transform your face and also come with a wide variety of whimsical options. Not only do these filters enhance your selfies by giving you a flawless complexion, but they come in a bunch of quirky and absurd styles as well, with a bunch of feature-altering effects perfect for Halloween, or simply for fun.
Many people wish they could look the way filters make them appear all the time in real life, but simply don't know where to start. Fortunately, there are many makeup products out there that can come to your assistance. And since L'Oreal Paris has a versatile range of options, you can never go wrong with their assortment of reliable skin, eyes, and lip products to make you resemble a beautiful Snapchat filter as closely as possible. 
Read on to learn about three Snapchat filters you can replicate with makeup. 
Say Aloha to the Hawaiian flower filter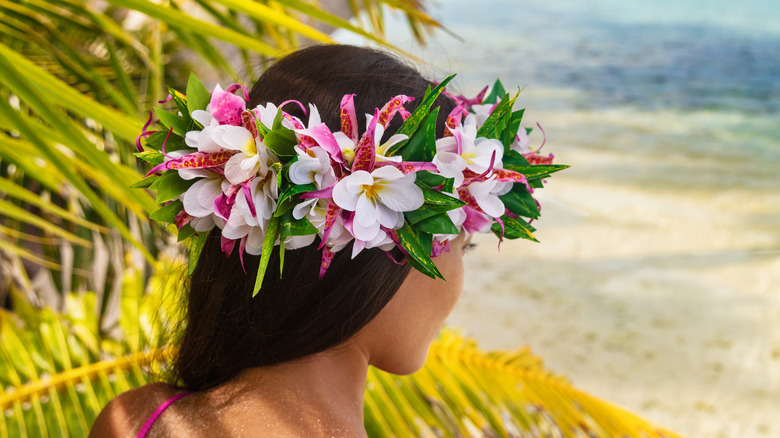 Snapchat's Hawaiian flower filter makes you feel like you're on vacation without ever leaving your house. If you're looking for the ultimate tropical vibes with bronzed skin, the L'Oreal Paris True Match line is your best friend, according to L'Oreal Paris. Be sure to use the Infallible Blend Artist Foundation Blender ($7.99) to apply the Lumi Lotion Natural Glow Enhancer Primer ($14.99). This will make sure your Super Blendable Foundation ($10.95) glides on smoothly for that beachy glow. And since you want to look like you've been in the sun, bronzer is key. The Bronze it Bronzer ($14.99) comes in three shades: light, medium, and deep, and can be applied to your cheeks, temples, and nose for a radiant effect.
To enhance your sun-kissed look, opt to gently dot faux freckles onto your cheeks and nose with the Infallible Pro-Last Waterproof Pencil Eyeliner ($8.99), and make sure to use brown to keep them as natural looking as possible. To make your faux freckles softer and more blended into your skin, complement the look with Infallible Pro-Glow Powder ($7.70).
If you follow these instructions step by step, be prepared to have people asking you how your vacation was.
You'll fall in love with the floating hearts filter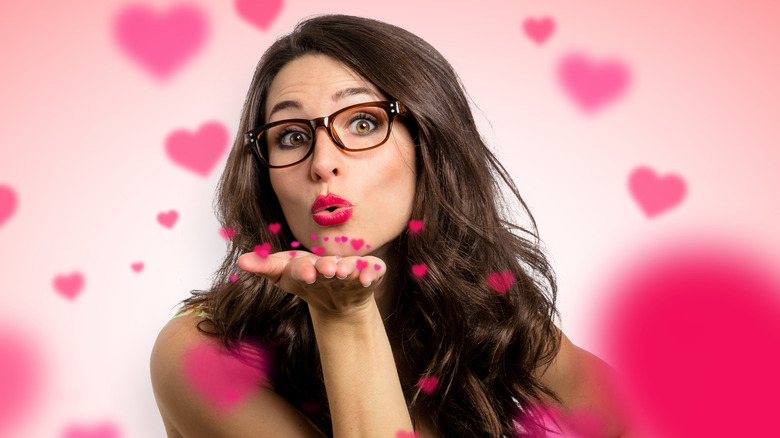 Who says hearts need to be reserved for Valentine's Day? With the right tools, you will fall head-over-heels with the way you look while resembling this filter all year round.
As always, L'Oreal Paris says to make sure you start with a smooth base. This time, it would be ideal to use the Pro Glow Lock Makeup Primer ($12.99) and Total Cover Foundation ($12.99). The Super Blendable Multi Use Concealer ($12.99) will come in handy to brighten your face in the right places. If you want to look like you're smitten, using the right blush is key. The Paradise Enchanted Fruit Scented Blush ($10.99) in the rich orange shade Fantastical will give your cheeks that healthy-looking flush. To further the seductive effect of the filter, volumize your lashes with the Lash Paradise in Mystic Black ($9.97) for that sexy flutter that Snapchat filters love to give your eyes.
Although you can't literally make little hearts float around your head, you can come pretty close by using Paradise Liquid Eyeliner ($9.99) in the unique color Rose Gold. Draw the heart shapes generously around your forehead, and top off with the Spray & Set Makeup Extender Setting Spray ($16.99) to ensure they stay on all day.
You'll say, 'Woof," to the classic dog filter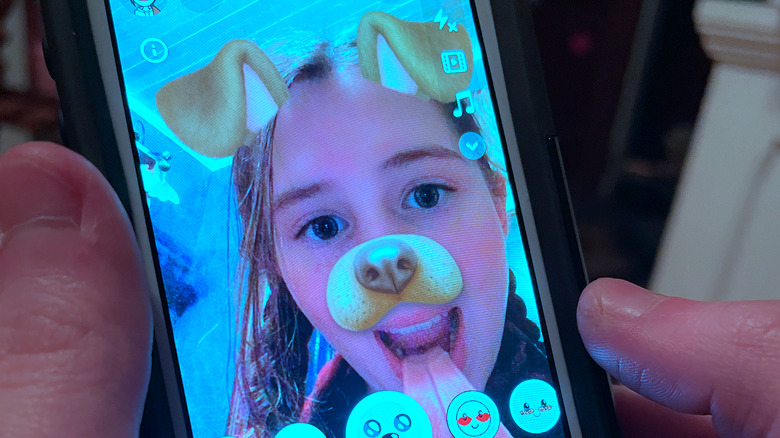 The classic dog filter is one of the first Snapchat created, and with its cute and playful effect, it is one of the most commonly used on the app, according to Allure.
This time, L'Oreal Paris says that if you're trying to be as accurate as possible, the best primer and foundation to use is the infallible Pro-Matte Lock Makeup Primer ($12.99) and its matching Pro-Matte Foundation ($12.99) — because dogs aren't exactly known for their luminous, dewy glow. The Paradise Enchanted Fruit Scented Blush ($7.98) in the light peachy brown Just Curious will have you resemble your furry friends, while keeping your complexion clear.
With the Super Blendable Crayon Concealer ($8.95), you can also achieve that wide-eyed, puppy look. To enhance this effect, be sure to use the lengthening Voluminous Feline Noir Waterproof Mascara ($4.30)in the Blackest Noir to darken your features. Finally, grab the Super Slim Liquid Eyeliner ($8.95) in brown to draw on your puppy nose. With these steps, you'll surely have people wondering who let the dogs out.
Source: Read Full Article