How To Properly Prep Your Skin For Powder Foundation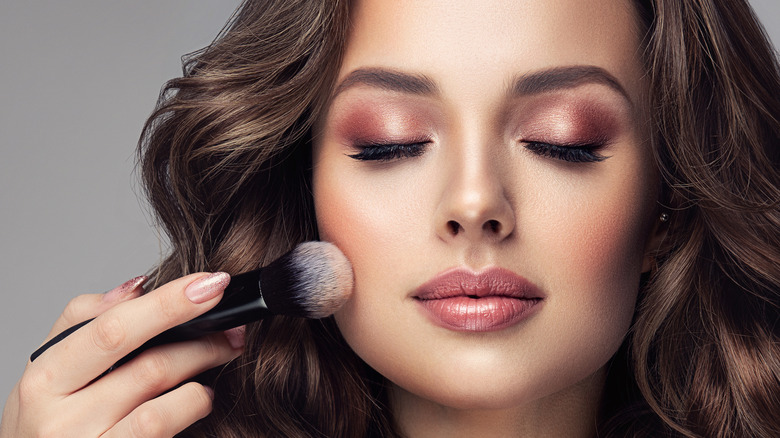 When it comes to makeup, not all foundations are made the same. There are different kinds, such as powder foundations and liquid foundations, and even foundations within those specific families of products can vary in formula and quality. It can be hard to gauge which style of products is right to invest in, nonetheless how to properly use them to get the best possible results.
Powder foundation specifically is an interesting case. It's not as common as liquid foundation — and some believe it to highlight fine lines — but it has its own merits. For example, powder foundations are great for summertime and generally for warmer weather. You can also achieve excellent results with powder foundation as long as you know how to apply it well. It's not the same as liquid foundation and should thus not be treated the same when putting it on (via Ipsy). But just what is the secret to making powder foundation smooth out your face without aging you?
With these tips, powder foundation will take your makeup game to the next level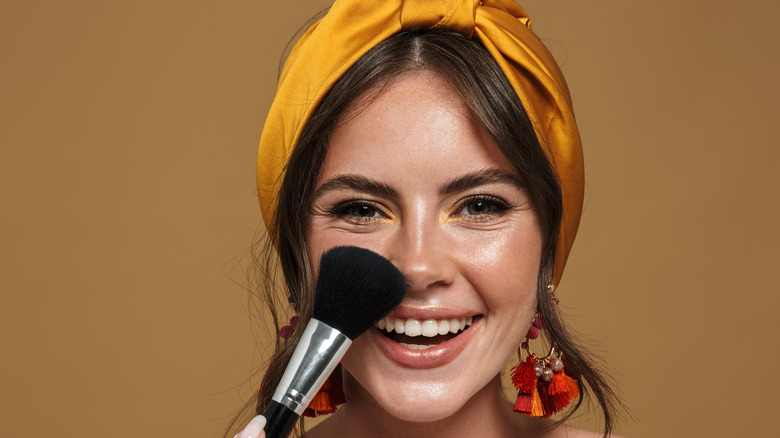 Powder foundations, while less common than their liquid counterparts, are actually more versatile, and they don't feel as heavy (via More Than Glam). They do have one secret, though: To get the best results, always ensure that you've prepped your skin well. This means that you should have done your skincare routine before you begin applying it. According to More Than Glam, this routine should include "cleansing, toning, and moisturizing." Starting with a clean face will yield the best results. "Also, the moisturizer will help even skin tone so the makeup goes on more evenly. You should wait a few minutes for the moisturizer to sink in, however," they explain.
How you apply your powder foundation can also affect how it looks. People often use makeup sponges, but the best vehicle for this foundation may actually be big, fluffy brushes, according to Byrdie. By using these brushes, you can achieve a full coverage look that accentuates your natural beauty. According to Ipsy, you should "start blending from your T-zone outward across your cheeks to your hairline and jawline" until your whole face is blended.
Perhaps the best advice is to find the right product for you. If you've had bad experiences with powder foundation or simply believe misconceptions about it, branch out to new brands and products. And remember that you should always prep your face by cleaning, toning, and moisturizing it before you apply it.
Source: Read Full Article