John Mayer Did A Smoky Eye Tutorial On Instagram & It's Actually Not That Bad
Makeup inspiration comes from the most unexpected places. John Mayer did a smoky eye tutorial on Instagram, and it actually wasn't bad for a beginner. The singer is no stranger to his beauty tutorials, but this is his first time trying his hand with shadows. Let's just say that you will learn a lot of lessons along the way — some practical, others not so much.
He did what any great influencer does. He listened to what fans want. According to his Instagram Stories post, people really wanted to see him do a smoky eye tutorial, so he gave them what they wanted. Using a brand new Chanel eyeshadow palette, Mayer used the colors copper and navy to create the look.
Along the way, he gave some great tips. "First, I'm going to start with copper," he said in the video. "This is where guys get it wrong — they go too heavy. Notice how I'm already impressing you with my light touch."
There were extremely relatable moments to the post, like when he ditched the "light touch" approach and just started piling it on. "I'm going heavy now, because I'm getting bored. It happens" Yes, John. It does.
After the copper was properly applied, using the two foamed-topped mini brushes that came with the palette, he moved on to the smoky part. Although he was light-handed with the darker color, it still went dark pretty fast. Here's the final look, so you can decide for yourself if it is good. Mayer didn't really know if he nailed it or got it completely wrong.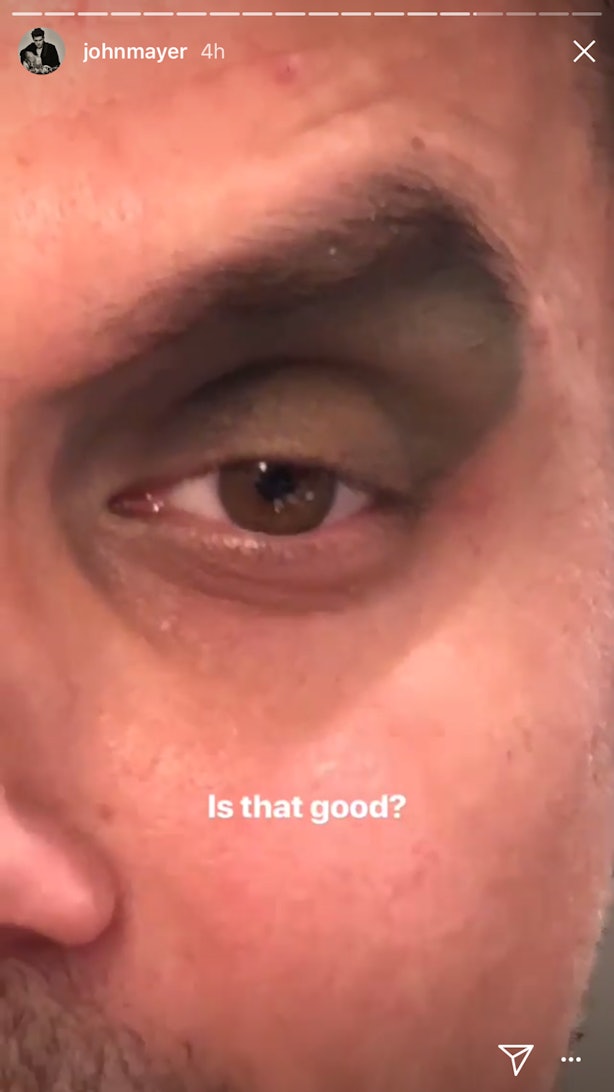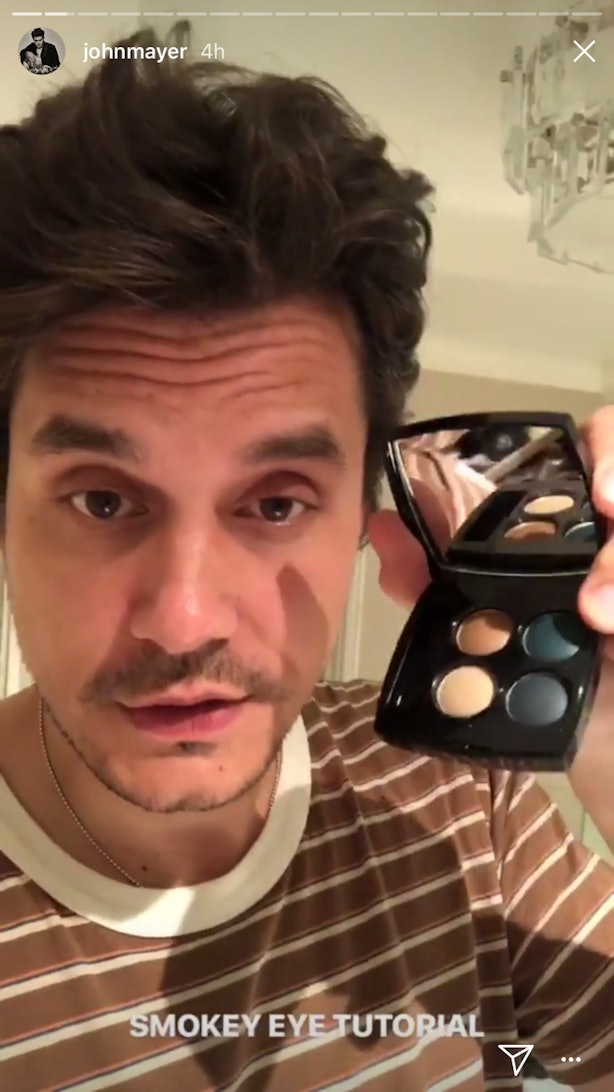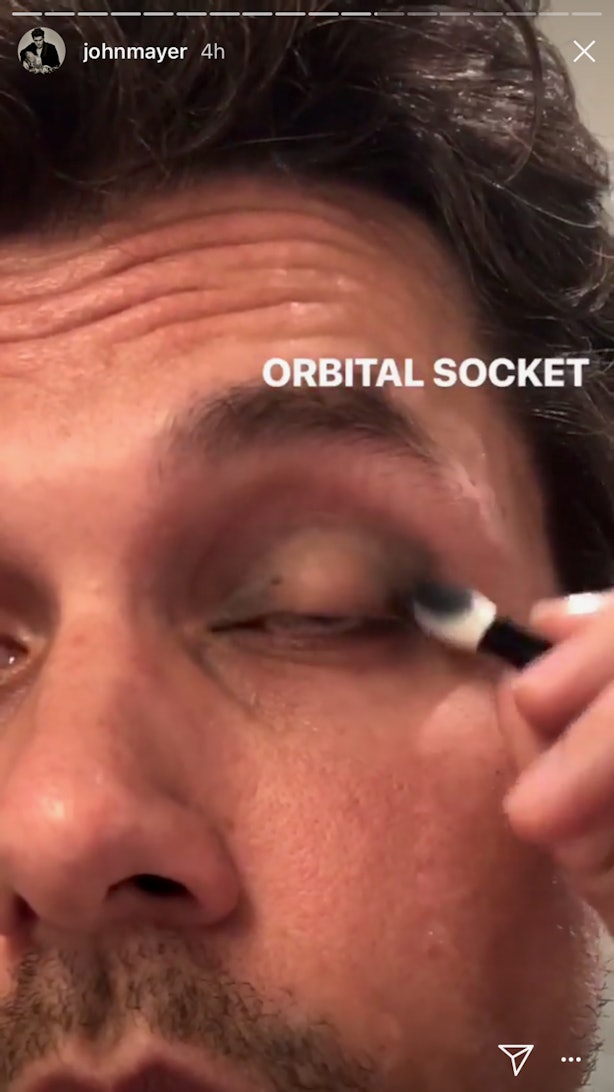 While Mayer didn't do a full makeup routine, there's no telling what he'll share in the future. He's already giving skin care tips, so at this rate there will be plenty more beauty advice along the way. If nothing else, you have an extremely entertaining video to watch for 24 hours.
Source: Read Full Article