Jojo Siwa's Bubble Braid Hairstyle Has a Fun Detail in the Back You Don't Want to Miss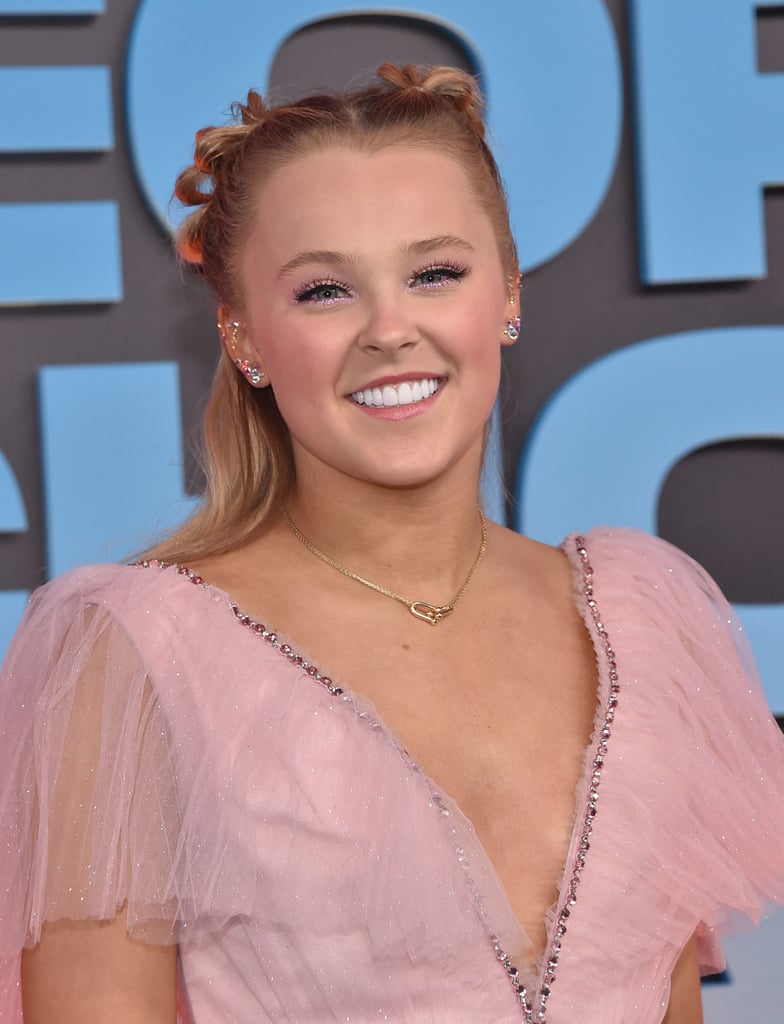 Jojo Siwa's Bubble Braid Hairstyle Has a Fun Detail in the Back You Don't Want to Miss

The glam is all in the details for Jojo Siwa, and that continues to be true even after Dancing With the Stars. Exhibit A: her look for the 2021 People's Choice Awards. Dressed in a pink layered tulle gown by Jenny Packham with pink, sparkly glitter eye makeup to match — which, the dancer did herself, for the record — Siwa absolutely shined, but it was her hairstyle that really caught our eye. Her long blond hair was parted down the middle and pulled back into a half-up-half-down style with a fun accent in the back that was easy to miss if you didn't know to look for it.
Siwa's hair was styled into two cascading bubble braids that met in the middle and were secured with a hot pink rhinestone hair clip. Celebrity hairstylist Cory Rotenberg, who's been a dedicated member of the dancer's glam squad for quite some time, created the braided look. Judging by the bright hue of the eye-catching accessory, and Siwa's affinity for DIY beauty moments (remember that time she confessed to gluing on fake piercings?), we wouldn't be surprised if it was one from her own personal collection. We love it when stars get thrifty.
Get a closer look at Siwa's bubble braid hairstyle ahead.
Source: Read Full Article