Kim Kardashian West Reveals the Real Reason She Straightened North's Hair
For every one rumor circulating the internet about a celebrity, there is something like 4,982 more about Kim Kardashian West — and that is exactly how she likes it. The business mogul, beauty entrepreneur, and mother of three has built a $350-million empire on keeping people talking, be it through her countless YouTube tutorials, Snapchat videos, the Kimoji app, and a little-known E! reality TV show.
Still, there are a few things Kardashian West would like to clear up. "I'm really well aware of things, especially if they involve my children," she told POPSUGAR, referencing the recent controversy on her daughter North's straight hair. "I saw some ridiculous things that people said, like that I put extensions in her hair or permanently straightened it. That's not true at all. It was like a 5-minute process, where I put her hair in a ponytail and used a flatiron. I would never want to damage her hair, so it's not like I'm going to do it weekly. But it was for her birthday, and she asked for straight hair, so if that's what she wants to do one to two times a year, then I'm fine with that."
For the star — and really, the entire Kardashian-Jenner family — beauty is all about having fun, but that doesn't mean she's not deliberate in the choices she's making. "Kids are very observant, so [North] knows that everyone has different hair textures and types," she said. "Her best friends are mixed like her, and she sees all different hair types like with her cousins on Kanye's side and her cousins on my side. She's not at the age yet where she's asking, but I've been wearing my hair wavy and curly recently, and she'll comment and be like, 'Mom, you look like Moana!' She loves that because Moana kind of looks like her and has similar hair to her."
For more intel on what Kardashian West really thinks about kids playing with makeup, motherhood, and those hilarious perfume mailers she sends, keep reading — and try to keep up.
On Passing on Her Love of Beauty
There are a hell of a lot of zeroes to track when it comes to sales from Kardashian West's beauty endeavors, so it makes sense, then, that a love for cosmetics is in the genes. "My daughter isn't wearing makeup as part of her routine or to feel good about herself — she's at home putting makeup on her dolls and doing it to dress up like a princess," she said. "I see nothing wrong with that. There are makeup camps where they teach kids how to create makeup and little kits you can buy, because it's just fun. My daughter, for example, got a how to make bath bombs [set] for her birthday — it's like the how to make slime. It's just a fun activity we can do together."
How She Finds "Me" Time as a Mom
As she continues to grow her family, Kardashian West makes it a point to set aside time for self-care. "You have to schedule that time for yourself," she said. "My workouts every morning have become that for me. It's when I can get focused for the day and regroup. I'll wake up at 5:45 a.m., work out from 6 to 7, get the kids up at 7:15 am., and we're out the door by 8:30 — it's a whole routine. Things are always changing, but that's been working for me lately."
Relishing the Reactions to Her Fragrances
While she says she can't always keep up with the casual 59 million followers-worth of responses she gets on Twitter, Kardashian West does live for the reactions she gets from friends and family whenever she sends over a new perfume. "I never run anything by my sisters with my fragrances, so nobody sees the bottles, my press pack, or anything else until they receive it at their house," she laughs, adding that she sometimes makes one special accommodation. "Kylie [Jenner] is a big KKW Fragrance fan — it's all she wears as her perfume — so I had to make a note [for the package featuring her three new KIMOJI Fragrances] that's like, Okay we have to send Kylie one of every scent. It makes me so happy to see people's reactions. Sometimes I watch them for the first time on Snapchat or Instagram Stories, just like everyone else. So I'll send them, and then I wait for the response, which is so fun."
KIMOJI Peach, Cherry, and Vibes Fragrances ($45 each) will be available July 17 on the KKW Beauty website.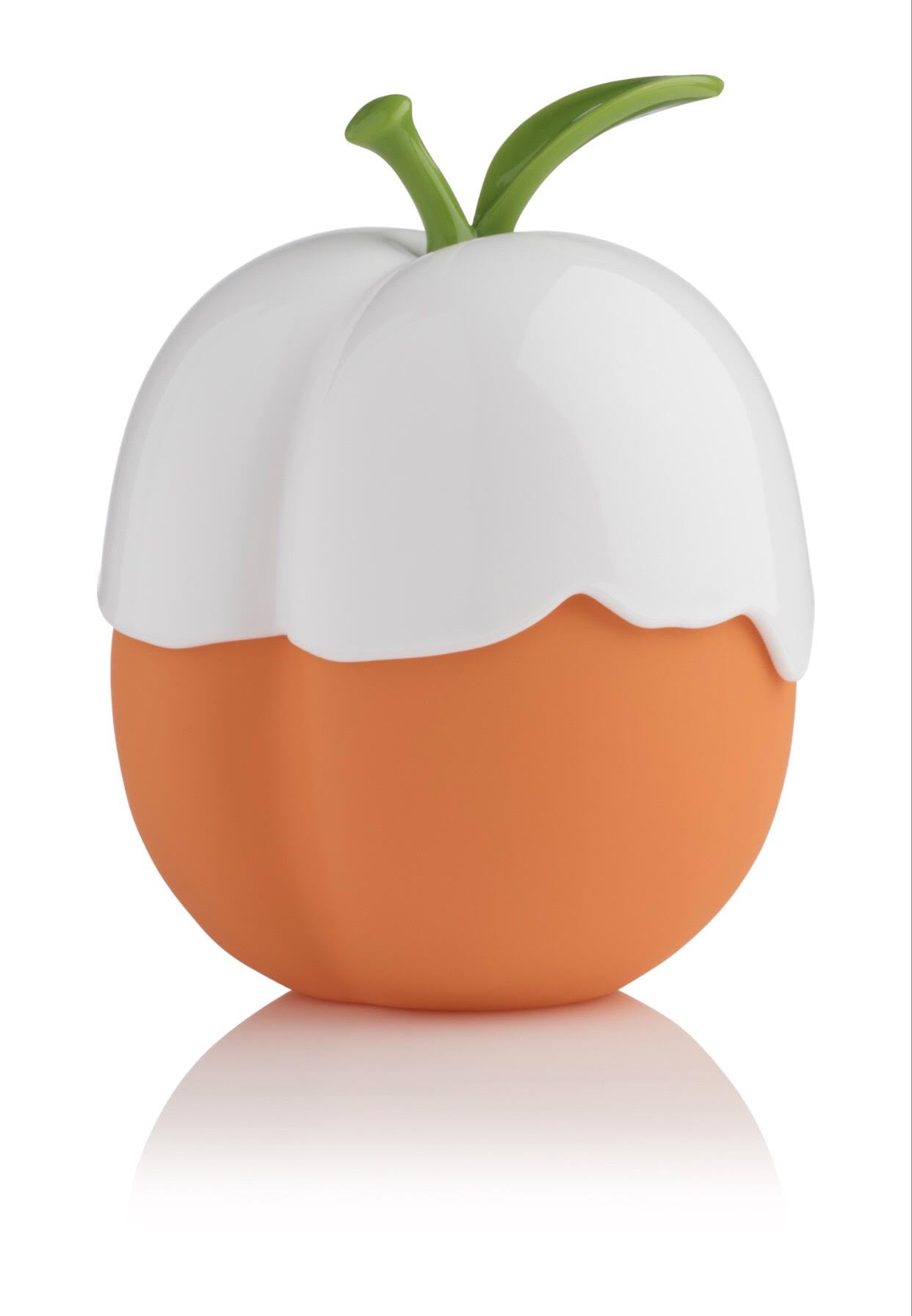 Source: Read Full Article