Kylie Jenner's New Halloween Kylie Cosmetics Collection Comes in 3D Packaging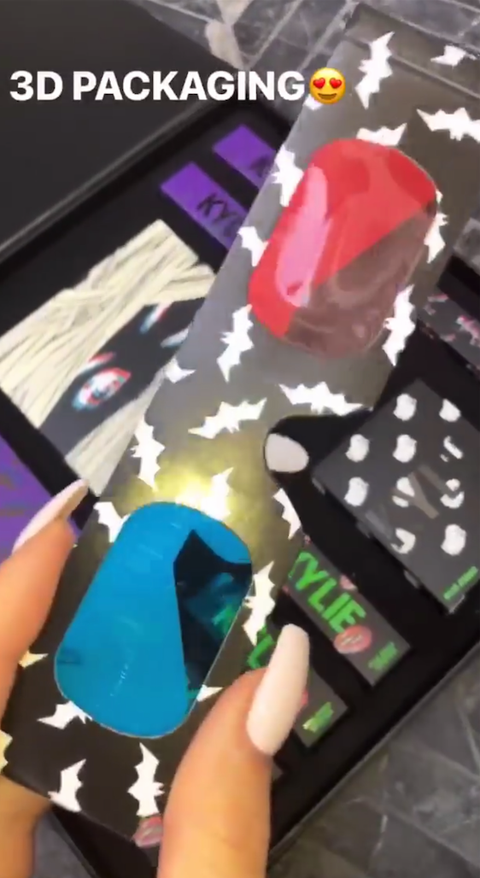 Kylie Jenner, always one to get into the Halloween spirit, is dropping her first-ever Halloween collection for Kylie Cosmetics. The beauty mogul took to Instagram Stories to unveil the entire collection, which includes a Lip Kit, four new lipsticks, two glitter eyeshadows, a glitter lipgloss, a color-transforming highlighter, and a pressed powder eyeshadow palette. The packaging is equal parts cute and creepy thanks to illustrations of ghosts and skeletons—with a dash of mad scientist. "The best part of this collection is that some of the packaging is actually 3D and every single order is going to come with 3D glasses," Jenner said on her Stories.
The first product Jenner showed off from the collection is the Vampire Lip Kit in the shade Bite me, which is a blood-red shade, as you can probably guess. There's also a Spooky Glitter Gloss in a golden copper shade, as well as a Kylighter in the shade Go Ghost. "This shade is so unique and cool!,' Jenner wrote on Instagram. "It comes off gold on skin."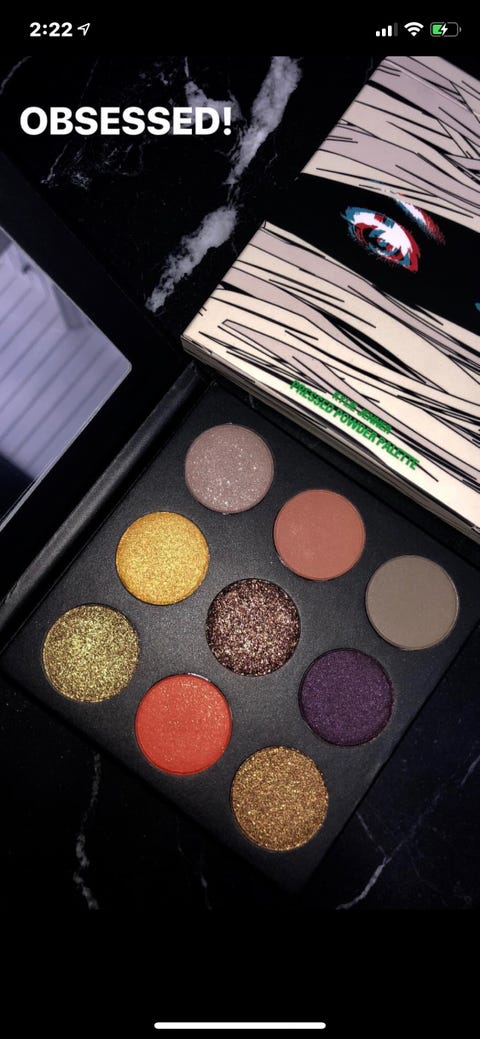 There's also the Mummy Palette, a nine-pan eyeshadow palette in mummy-inspired packaging. The star of the palette is an acidic yellow shadow called "Bat Sh*t Crazy," but we love the mix of warm and cool fall-inspired tones. "Love these shades because you can wear them all together or for solo looks," she wrote on Instagram.
Also for the eyes is Witch and Famous and Hello Ghordeous, two glittery liquid eyeshadows in an orange copper and true yellow-gold.
Jenner took to Twitter earlier in the month to let fans know she's already planning her Halloween costumes with Stormi. So far, she's considering changing into three different costumes—but we don't know if she can beat the year she went as X-tina.
The entire Kylie Cosmetics Halloween collection will go on salt October 12, so you'll have it just in time to go as Jenner—or something else—on October 31.
Source: Read Full Article