Morphe Is Launching a Sour Patch Kids Collection That (Almost) Looks Sweet Enough to Eat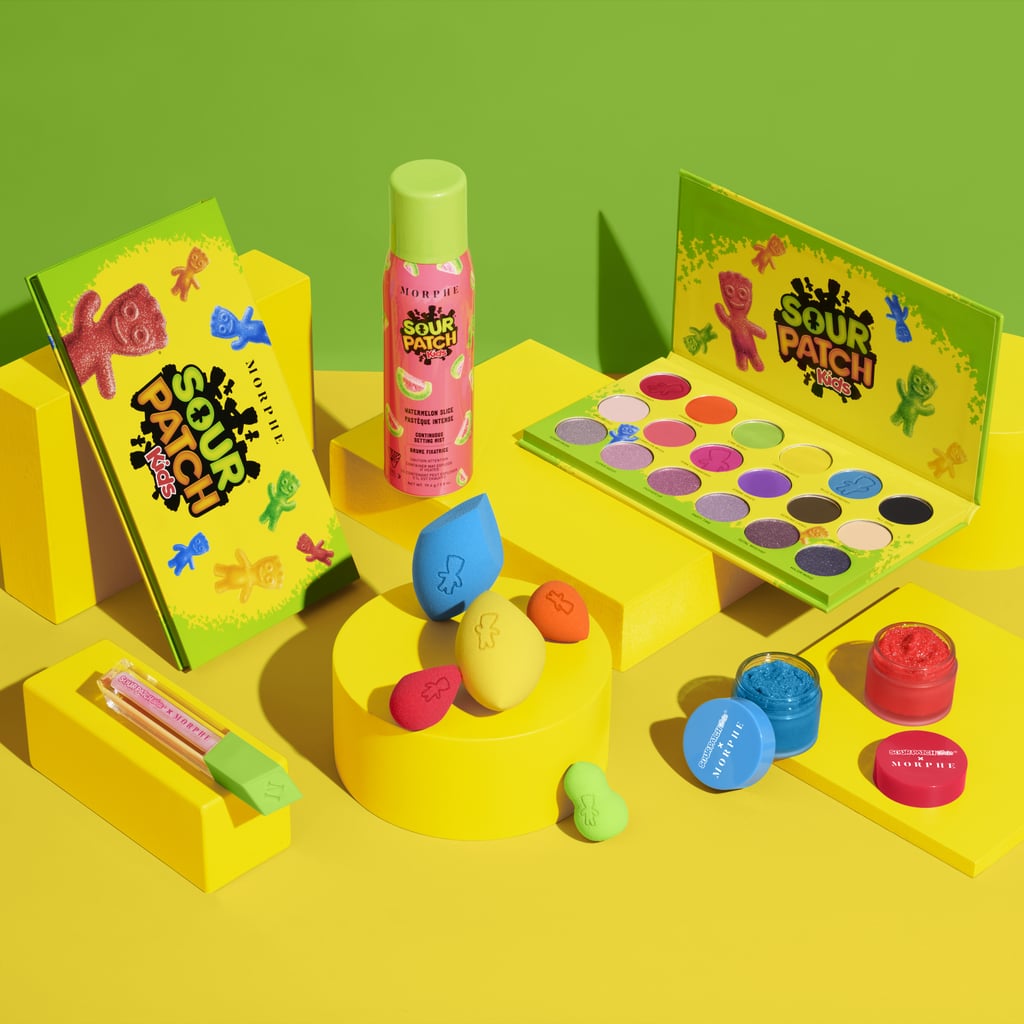 Morphe Is Launching a Sour Patch Kids Collection That (Almost) Looks Sweet Enough to Eat

Morphe is launching something sour . . . then sweet. Following the release of its Coca-Cola collection earlier this summer, the beloved beauty brand is dropping an all-new bright and fun-filled collection inspired by the Sour Patch Kids.
"We're so excited by the partnership between Sour Patch Kids and Morphe," SPK's associate candy director, Mili Laddha, told POPSUGAR. "We're addressing Gen Z's passion for candy and cosmetics in an exciting collaboration and can't wait to excite our fans."
The Sour Patch Kids x Morphe collection officially launches on Sept. 23, and will feature 10 products: a watermelon-scented setting mist and lip gloss, a five-piece makeup sponge set that includes a mixture of mini and full-size sponges, two raspberry-flavored lip scrubs, and an eyeshadow palette. The eyeshadow palette's design mimics that of a traditional box of the sour-sweet candy and includes 18 vibrant shades in matte and metallic finishes with sweet names like "Watermelon Whoa," "Pink Strawberry," "Orange Craze," and "Gimme Grape."
All 10 items, each of which are under $25, will be available to shop on Morphe.com on Thursday. Read ahead to check them out.
Source: Read Full Article