The Best Underwear For Every Workout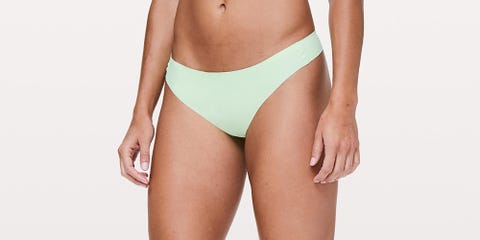 You spend so much time (and, LBH, money) making sure you have the right sneakers for your stride and the best sports bra to keep everything strapped in. But what about your panties? It's so simple to just slip into whatever is lying at the top of your drawer (or you know, whatever is clean…).
The best underwear for workouts will be made of either cotton or a moisture-wicking synthetic, says Alyssa Dweck, M.D., author of The Complete A to Z for Your V. "Yeast and bacteria love dark, moist environments," says Dweck, who suggests changing out of any wet clothes as soon as possible for this reason. Watch out for seams, too, as they could rub in all the wrong places and cause chafing (um, ouch).
Also, pay attention to size. "The tighter it is, the more it's going to uphold against your vagina and potentially trap moisture, bacteria, and sweat that can lead to infection," says Justin Shelton, D.O., an ob-gyn at Albert Einstein Medical Center in Philadelphia. If you put on undies and instantly feel restricted—rather than supported—or you see indentation lines in the skin, they're probably too small.
Dweck mentions that the best underwear for workouts is the pair you don't even realize you're wearing. "You shouldn't be aware of your underwear when working out—comfort is key," she says.
As for what brands to try out first, these fitness pros have strong preferences on what to wear down there.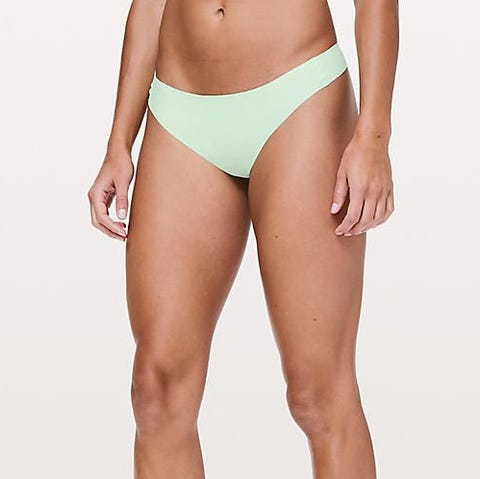 Lululemon
Lululemon
lululemon.com
$16.00
SHOP NOW
The Pro: Andrea Speir of SPEIR Pilates
"I need something seamless that won't bunch up, which is why I love these," she says. This super soft, wet-wicking set definitely has that barely-there feel, plus the bonded seams and delicate cut means no irritation or VPLs.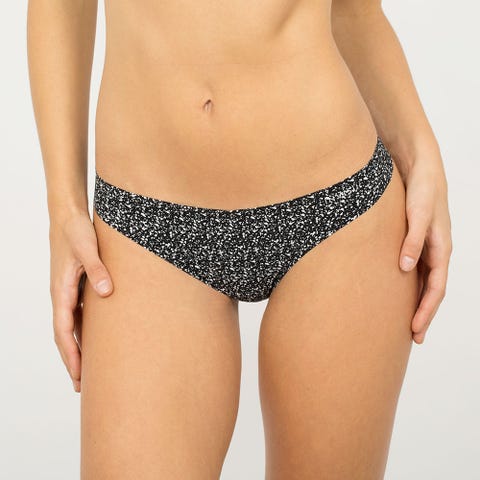 Invisii
invisii.com
$10.00
SHOP NOW
The Pro: Charlee Atkins, C.S.C.S., founder of Le Sweat
"I've ditched all other brands of underwear for this brand because they are quite simply the best for working out and for every day," Atkins says. "They fit my body well, with no annoying wedgie." She opts for either the thong or the bikini, both of which feature an extra lightweight nylon fabric.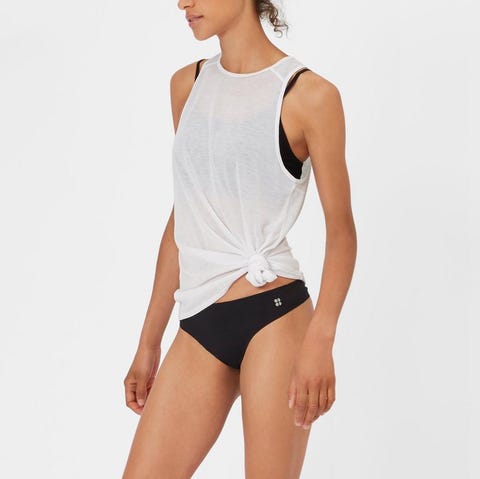 Sweaty Betty
sweatybetty.com
$20.00
SHOP NOW
The pro: Holly Rilinger, Flywheel master trainer
Rilinger is another fan of the thong to help limit the amount of material trapping moisture in your nether region. "For me, personally, the less fabric the better so I can focus on my ride," she says. But if you just can't get on board the thong train—or you can't get rid of that sore booty every time you hit the saddle, padded undies may help.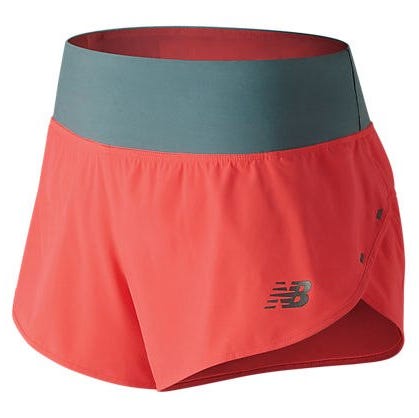 New Balance
newbalance.com
SHOP NOW
The pro: Jess Movold, a run coach at Mile High Run Club
Movold prefers to go commando when running, but she's not fully panty-free. "Underwear can get uncomfortable and bunch up when you sweat a lot," she says. So instead, she goes for tight shorts with built-in bottoms. Her favorite: New Balance's running collection.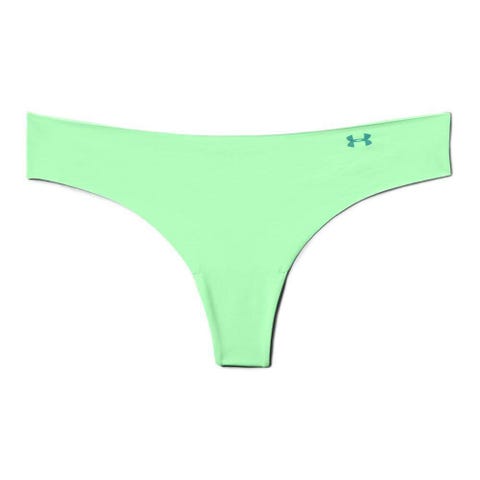 Under Armour
Under Armour
$11.99
SHOP NOW
The pros: Natalie Uhling, Creator of NuFit; Anna Kaiser, celebrity trainer and founder of AKT InMotion
Shimmying your way through a Beyoncé song requires undies that aren't going to give you a wedgie every time you thrust a hip. So Uhling and Kaiser both turn to thongs: "They stays put so I don't have to keep adjusting—or I just go bare," says Uhling.
(Note: If you prefer to go commando, Dweck says you should make sure you're wearing breathable pants.)
Knixwear
knix.com
$500.00
SHOP NOW
The pro: Kristin McGee, celebrity yoga and Pilates instructor
McGee reaches for briefs with seamless design. Knix is her go-to brand—the company designed their Athletic Boyshorts after surveying over 350 female personal trainers to ensure their product held up to plenty of sweat.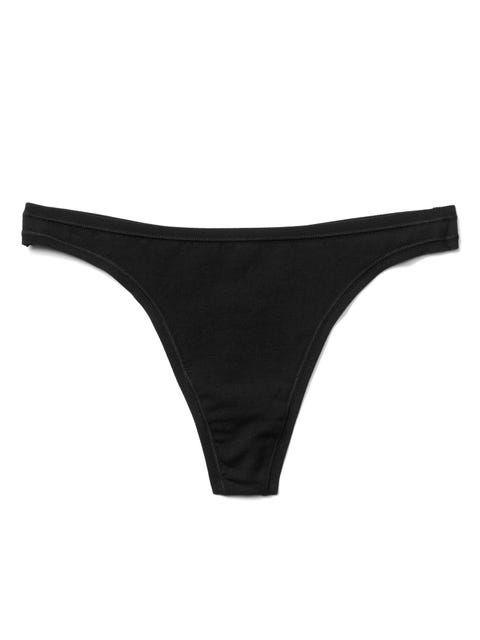 gap
gap.com
$4.00
SHOP NOW
The Pro: Kirsten Trued, a coach at Uplift Studios.

"This is the only underwear I own," Trued says. And that's because it's mostly cotton with a hit of spandex, making it soft and flexible (a must for HIIT). Plus, zero lines.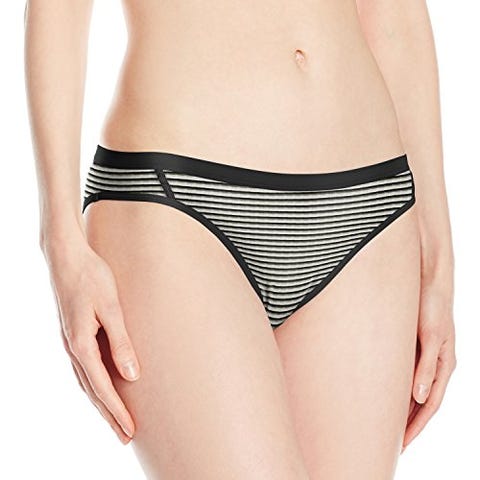 Icebreaker
amazon.com
$30.00
SHOP NOW
The pro: Priya Mareedu, adventure traveler and Icebreaker ambassador

The combo of merino wool and feminine (but not thong-style) cut makes this feel like "magic" for Mareedu, who loves wearing them on hikes, walks, or just every day. They come in some cute colors, too.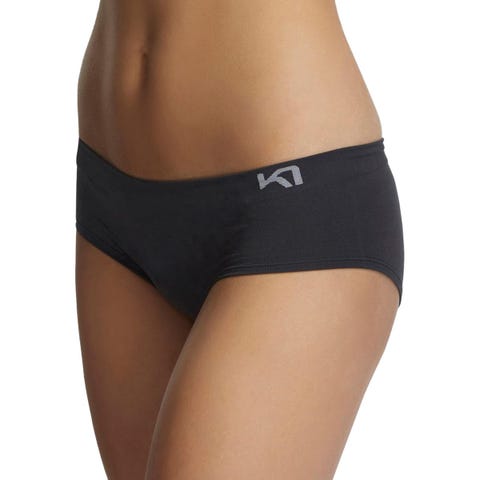 Kari Traa
backcountry.com
$12.97
SHOP NOW
The pro: Koly Swistak, a Backcountry product tester

Great for taking your stride to the outdoors, Swistak says these are the best she's ever tried. "The fabric is soft and breathable, with an elastic hip band and low cut that stays in place even on the longest hiking days," she says.
Source: Read Full Article