These 15 Pairs Of Compression Shorts Are Beloved By WH Editors And Trainers
If you're pretty much living in spandex these days (it can't just be me), you need a few solid pairs of compression shorts in your leggings drawer. Whether you're doing a sweaty AF workout like hot yoga, getting outside in soupy weather, or just want to give your legs a breather, a pair of shorts with just the right amount of snug support comes in oh-so clutch.
Just like your favorite-fitting leggings, compression shorts can make you feel like a million bucks during your workouts. The high-waisted silhouettes and longer inseams you'll find on many pairs won't ride up or fall down, and help you avoid dreaded chafing. (They're a game-changer beneath a pair of running shorts.)
Made with high-performing, sweat-wicking fabrics in all sorts of fun colors and patterns, the shorts out there these days are also totally squat-proof so you can drop it low pretty much anywhere without stressing. Some are even specially-designed to give your booty a little extra oomph.
Two quick pieces of advice: Avoid anything made of cotton (cute and comfy for lounging but guaranteed to stretch and show every drop of sweat) and any pair that's so compressive you feel squished.
Oh, and if I might add, compression shorts look so cute with an oversized sweatshirt and cool sneaks if you just want to wear 'em to run errands…
Whether you want high-waisted, funky colors, or simple black, the following shorts are beloved by trainers, WH editors, and sweat enthusiasts all over the internet.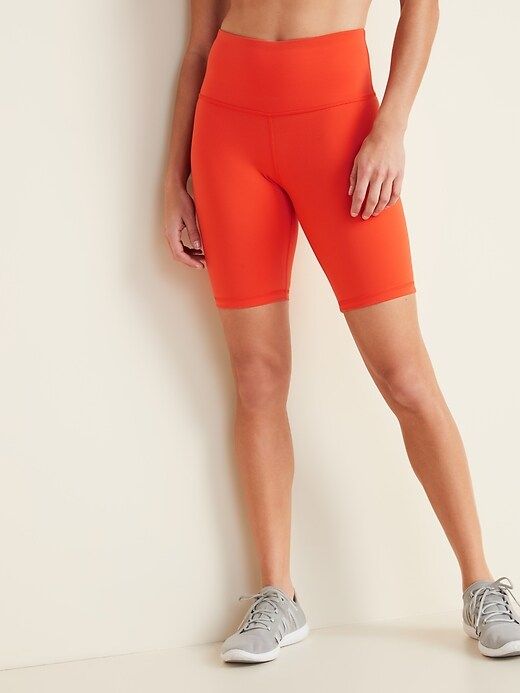 With an eight-inch inseam, these affordable compression shorts are perfect for anyone with long legs or that prefers an above-the-knee fit.
"Leggings were my go-to for workouts until I tried these. The material and high waist are perfect for constant cycling," says Christy Webb, a CycleBar in Chicago. "Wearing compression shorts allows increased freedom as I move, helps my sweat dry quickly, and makes me feel strong and confident."
Webb isn't the only fitness pro on the Old Navy train, either. "I love these shorts because they have all the same benefits I look for in workout leggings—high-waisted, secure pockets, and great compression, so they stay put," says Jacksonville-based STRIDE running coach Kaitlyn Michaelis. "And they're very affordable."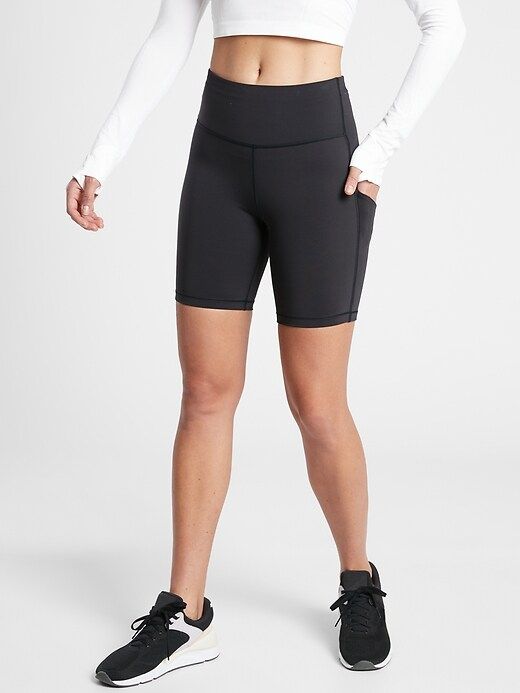 Athleta's seven-inch Ultimate Stash Pocket Shorts are everything for outdoor workouts or any time you're on-the-go and want to live that bag-free life. They've got a secure spot for your keys, phone, and credit card built right in.
"These shorts are where it's at," says WH fitness and wellness editor Lauren Del Turco. "Perfect length, perfect amount of compression to make you feel locked in (but not suffocated), and POCKETS." Win-win-win.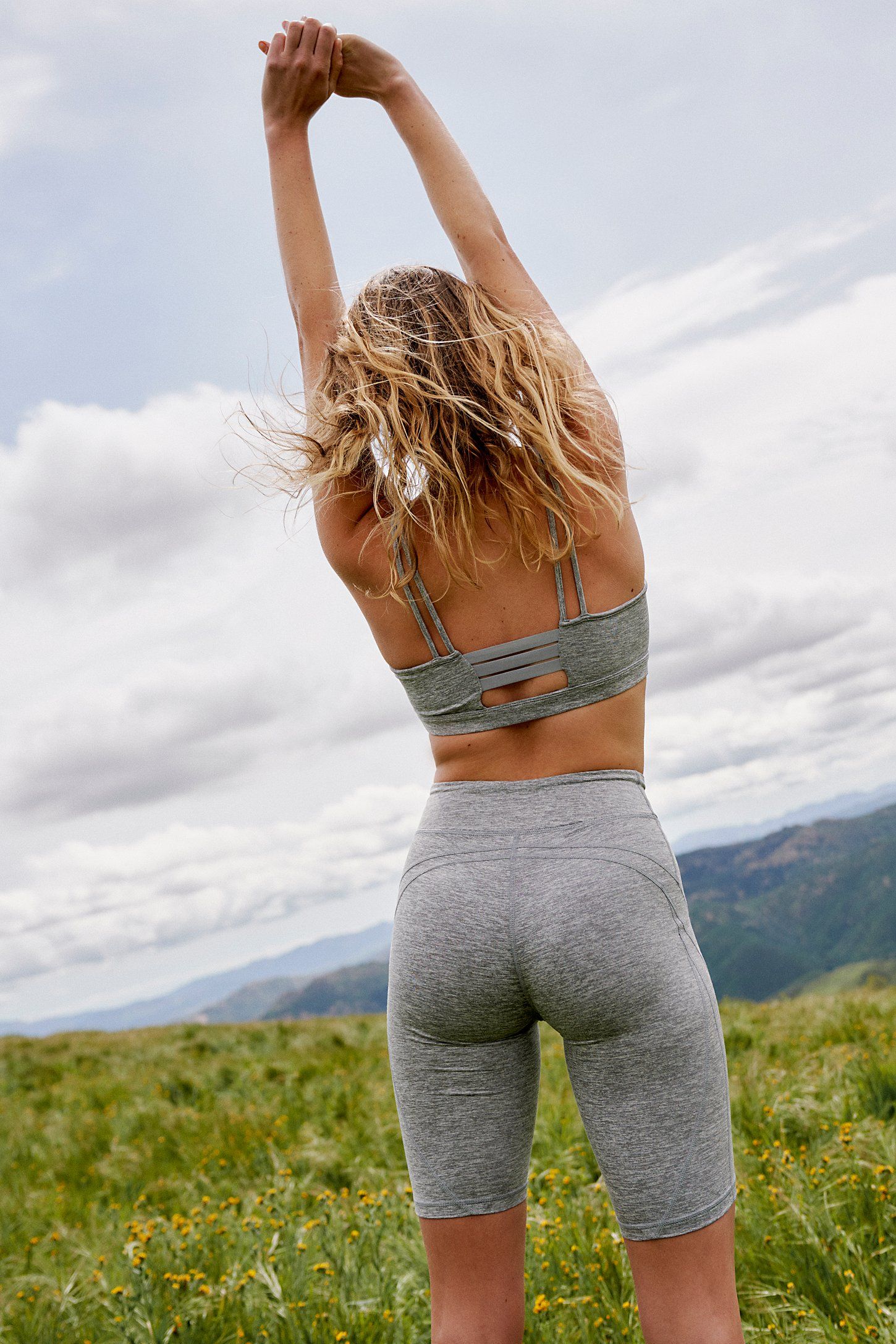 Celebrity trainer and founder of The Sculpt Society Megan Roup legit lives in activewear—and she deems this breathable pair from Free People Movement her all-time fave.
"I have a couple of pairs of these and love them for layering under shorter shorts or on their own," she says. "They have great compression and a flattering design for all shapes and sizes." Roup says they're also a go-to during pregnancy and feel comfortable hugging a growing baby bump.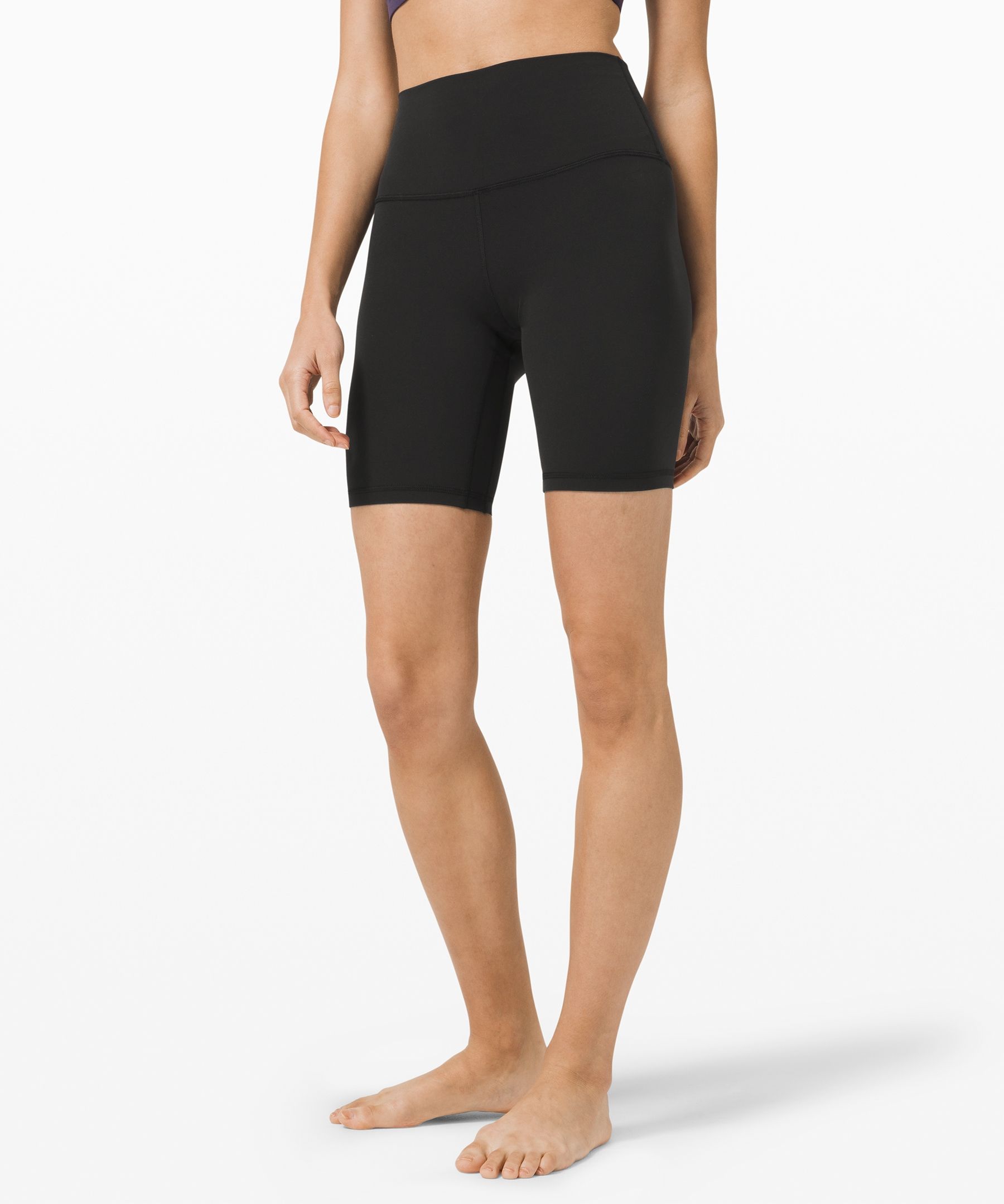 Lululemon's Align leggings have a cult following, and the same goes for the brand's teched-out biker shorts. Hearst executive fashion director Kristen Saladino says she's addicted to working out in them, calling them a go-to for Peloton rides.
"They lock you in and feel super breathable, too," she shares. "I love them because I don't have to adjust them while I'm working out and they don't give me a wedgie or a camel toe."
Much like Lulu's Align leggings, these shorts come in tons of colors and vary in lengths to accommodate various heights and fit preferences.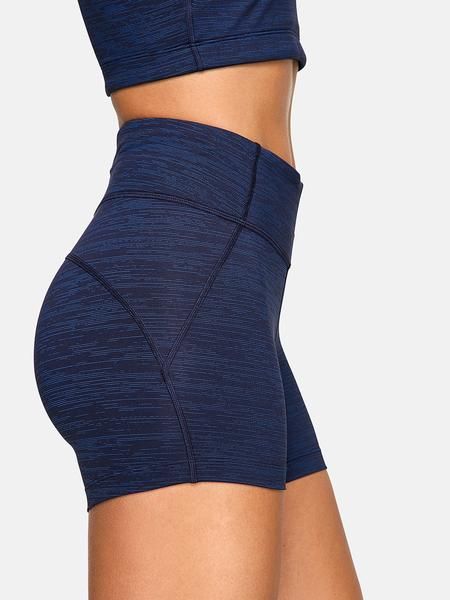 While longer compression shorts are great for running and cycling, short-shorts (think a four-inch or shorter inseam) can be great for hot yoga or Pilates.
One fan-favorite pair? This made-to-sweat-in style by Outdoor Voices. "These shorts have flattering seams, a rise that's juuuust right, and second-skin tech fabric in a rainbow of color options that wicks sweat away mid-hot yoga," says WH writer Jennifer Nied. "The best part: A little zippered back pocket that's big enough to stow keys."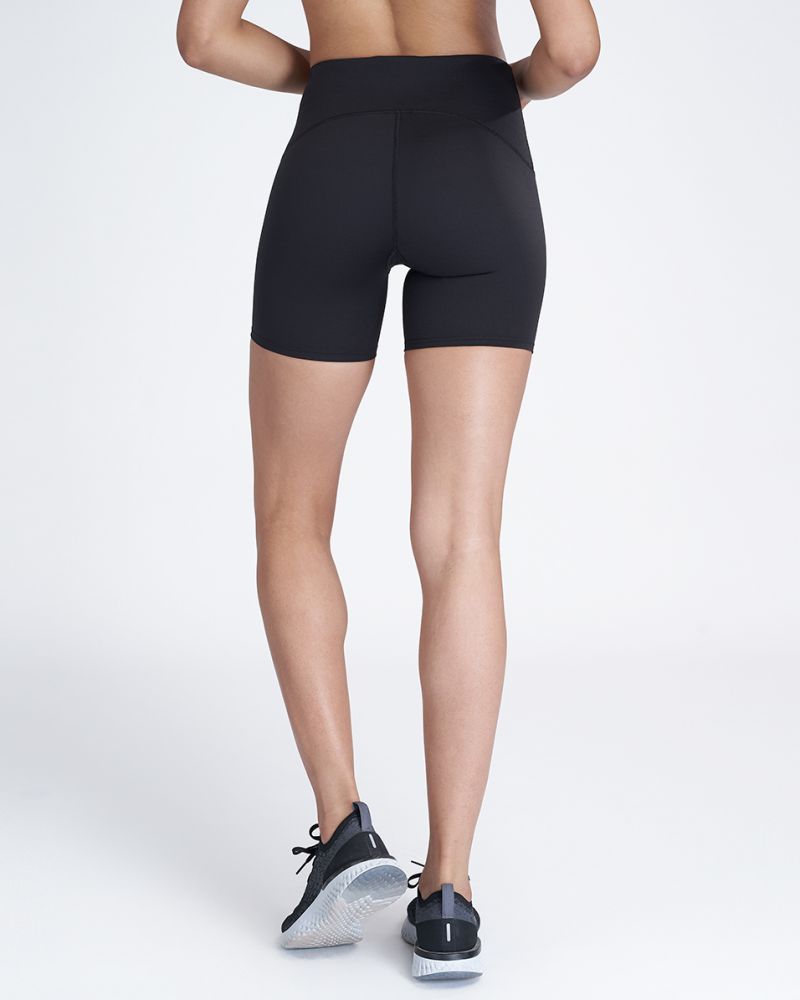 Though there are plenty of reasons to love compression shorts, this pair from Spanx is specifically crafted to give your booty a boost.
"These are the compression shorts I wear," says Hearst fashion editor Ann Wang. "So far, this is the only pair I've tried that doesn't make my thighs look like sausages, stays in place at the waist, and doesn't ride up. Also, since I'm 5'3" and petite, I've found that the 4" length works better in proportion to my body; the 7" makes me look just plain stalky."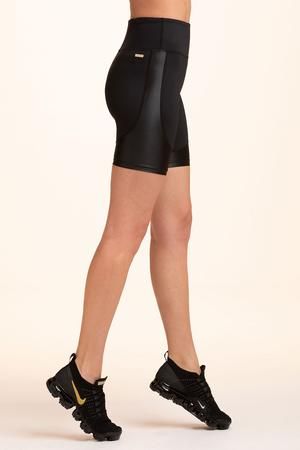 Alala's luxury lineup of activewear is on the pricy side, but the quality is 100 and their fashion-forward pieces seamlessly blend with your "real clothes" wardrobe.
Trainer Brittany Watts, CPT, deems the Vamp Short her favorite for compression. "I love the style of the seams; they give your booty a bit of lift. And the quality is totally worth the price," she says.
Bonus: If you're into skipping the skivvies during workouts, these shorts have you covered. "They have a triangle patch included, so you don't have to wear undies with them," Watts says. Go ahead, do your thang.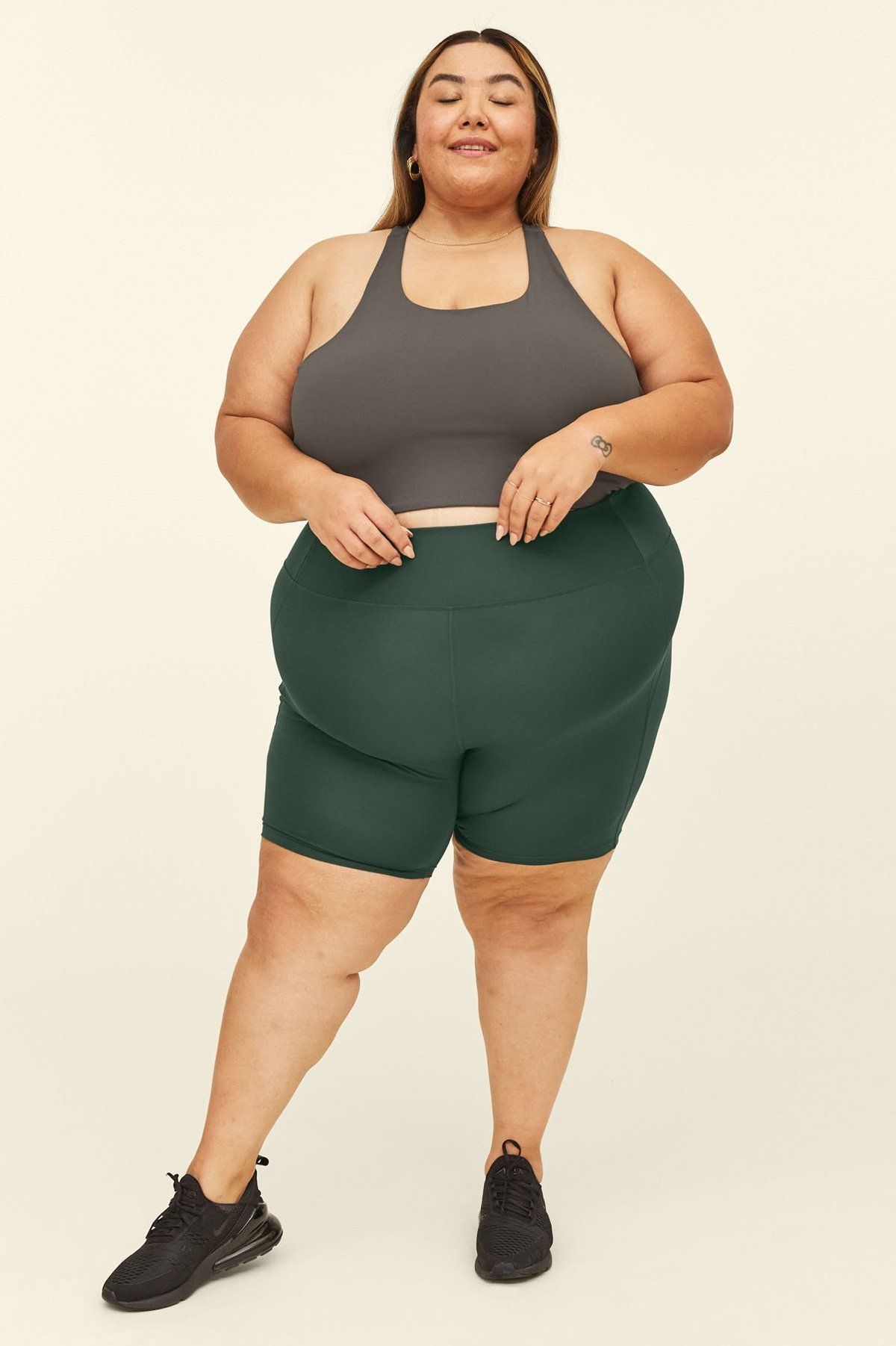 Have you ever encountered a Girlfriend wearer that doesn't burst with rave reviews about the brand? Me either…
The label's signature sustainable fabrics and inclusive sizes (from XXS to 6XL) keep Girlfriend atop many an activewear lover's list—and their bike shorts live up to the hype.
Take a quick scroll through the comments and you'll be convinced quickly. "I love these bike shorts so much!!! The color is so nice, the fit is so comfortable and flattering, and the material is so high-quality," says reviewer Rylee B.
They're also a top pick for tall gals. "The length of the shorts is perfect for me at 5'10″," says reviewer Taylor A. "They are squat-proof and don't ride up during workouts. Same fit and quality as the leggings."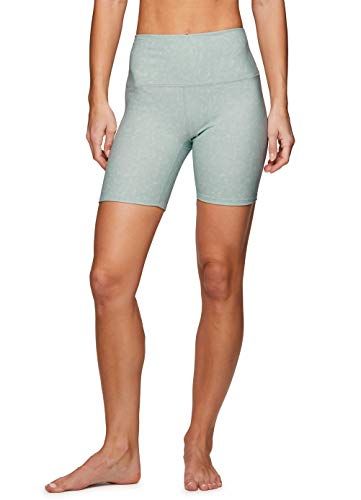 Available in more than 15 beauuutiful colors and patterns, RBX's soft-but-compressive shorts are incredibly affordable but don't sacrifice quality. Made with Tech Flex four-way-stretch fabric and a seamless high waistband, they're as flattering as they are comfortable.
"The softness and overall quality feel of the fabric was impressive straight out of the package," says Amazon reviewer KJ. "Look good on and perform well on a run. I didn't experience much riding up and they seem to wick moisture well. Will be looking forward to another pair or two!"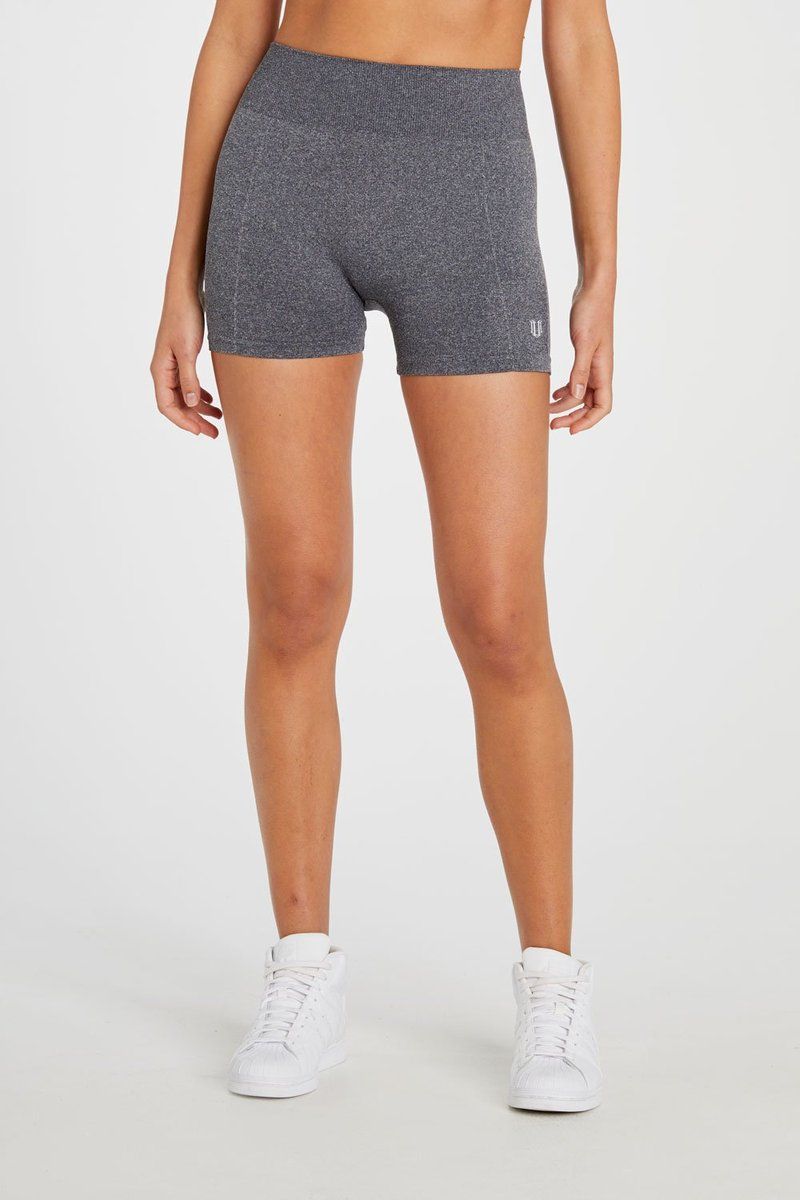 Leave it to Venus Williams to design the perfect sweat-wicking compression short that won't have you worrying about slippage or chafing. With a seamless, body-hugging fit with a high rise, these short-shorts stay in place as you move.
Reviewers love the lightweight feel, too. "Light but super compressive, perfect fabric," says Elena C. "They're also high-waisted so you'll feel covered in the right places. Would definitely recommend."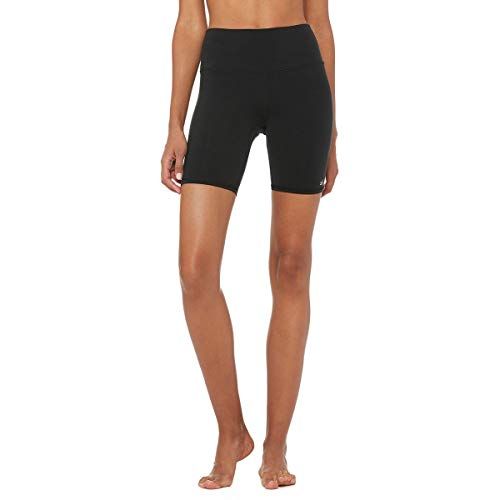 Alo is a go-to for celebs and fashion-forward workout junkies alike because their designs always feature the latest trends, from cool cutouts to bold, bright colors. Alo also offers a range of sculpting fabrics that support, shape, and smooth like no other—including this Airbrush style.
"These feel thick enough that they aren't see-through," Saladino says. "I find myself wearing them even when I'm not working out. Perfect amount of compression without pinching or binding."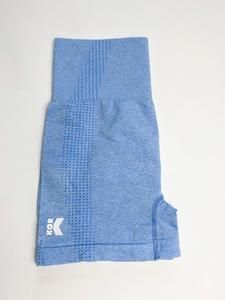 When it comes to activewear bottoms, squat-proof fabric is nonnegotiable.
OK, breathability is critical, too, which is why these mesh panel shorts by KOR are a favorite of Watts'. "The high waist is nice and snug—and they help give you a nice curvy shape," the trainer shares. She also loves that they're super affordable and high-quality, too.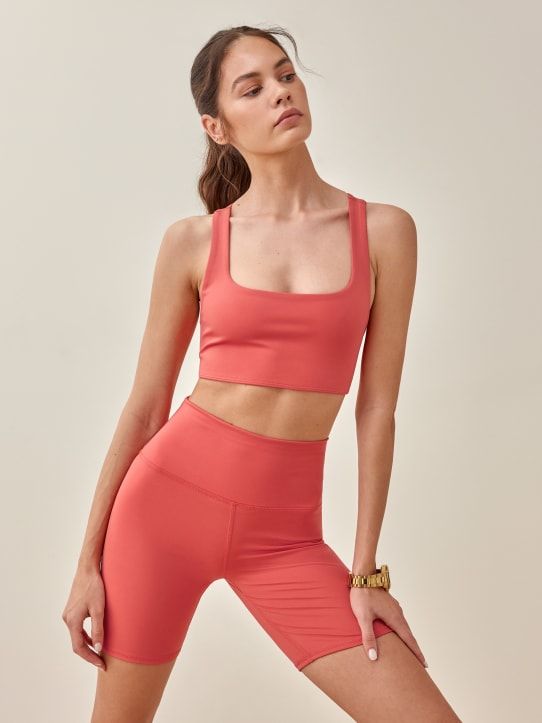 Reformation is much-loved for its romantic tops and sweet dresses, but, exciting fact: The sustainable label just added activewear to its repertoire.
I can personally attest that these biker shorts are the bomb. They're made from a recycled polyester yarn called Repreve, which equates to an uber-soft and supportive fit that keeps you feeling held-in (thanks, high-rise waist).
The colors are on point, too: I'm already adding second and third pairs to my cart.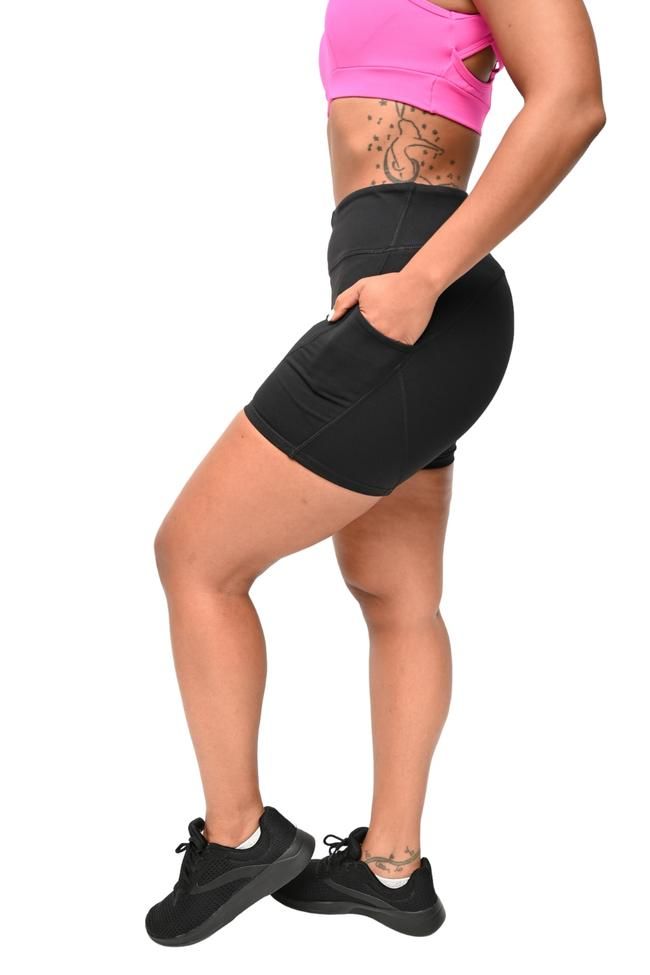 The words "compression" and "comfortable" might seem contradictory, but in the case of Roam Load's Kissi Shorts, they coexist perfectly. If you're looking for a high-rise pair of stretchy black shorts with pockets, you can't go wrong in these.
See reviewer comments for more proof: "Love everything about these," says one reviewer, Jessica Gallagher. "I immediately ordered another pair! Comfy, flattering, and don't ride up."
They're also beloved for their totally reasonable price point. "Love, love, love these shorts. Good length, good quality," reviewer Katie S. adds. "Can you get cheaper biker shorts? Yes. But why sacrifice on quality? Buy these."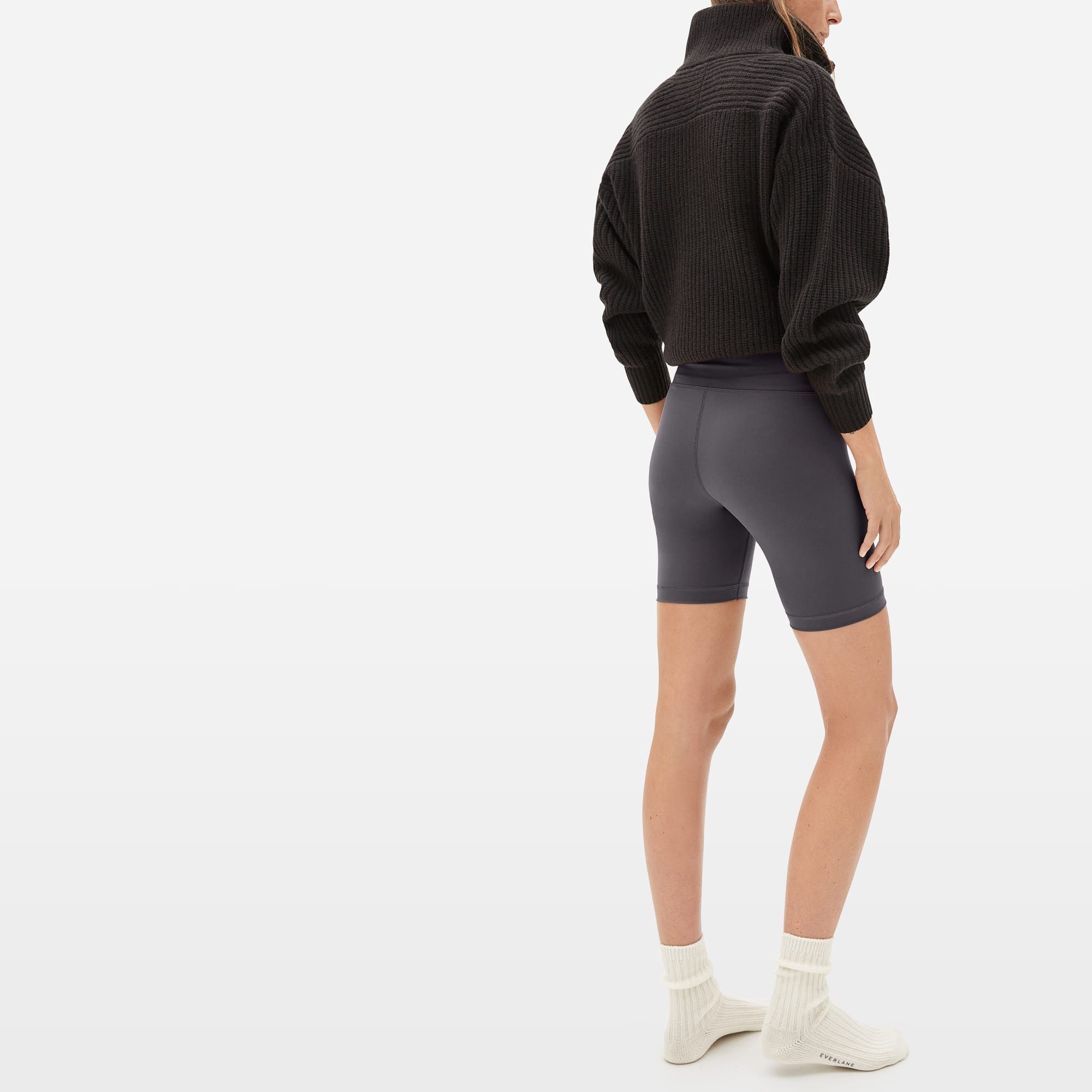 Everlane is famous for making sustainable, ethical essentials—and their activewear assortment took off running.
The Perform Bike Shorts, in particular, are proving to be a crowd favorite. Reviewers rave about the shorts' comfort and stay-put fit, but they're also obsessed with their versatility, rating them as a favorite for workouts, lounging, and cute outfits alike.
"These bike shorts are so comfortable. They're great for working out but also great to wear with a chunky sneaker and baggy sweatshirt," reviewer hfisher728 says.
Reviewer Mann agrees, writing that "these bike shorts are made of the same quality fabric as the Perform Leggings and fit beautifully. They do not roll down at the waist or up on the legs and can be dressed up or down."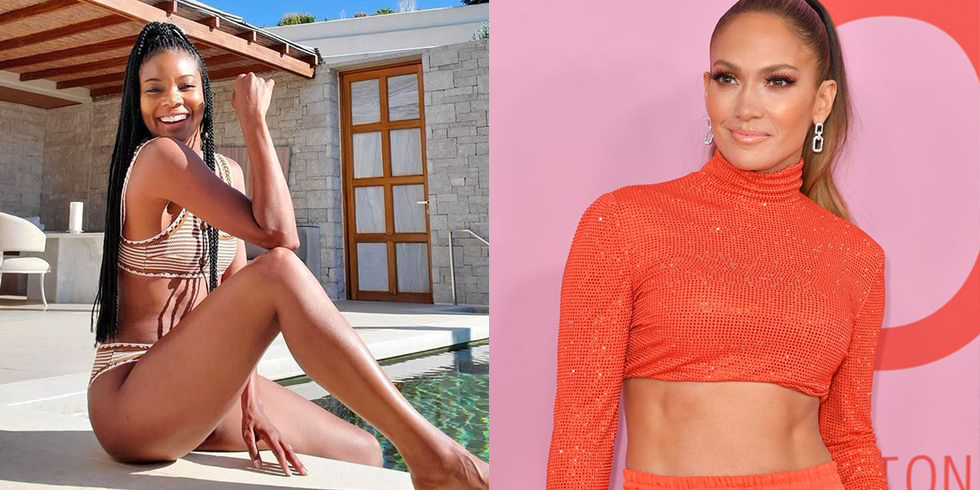 Source: Read Full Article