These 5 Super-Simple Steps Have Helped Upgrade My Face-Washing Routine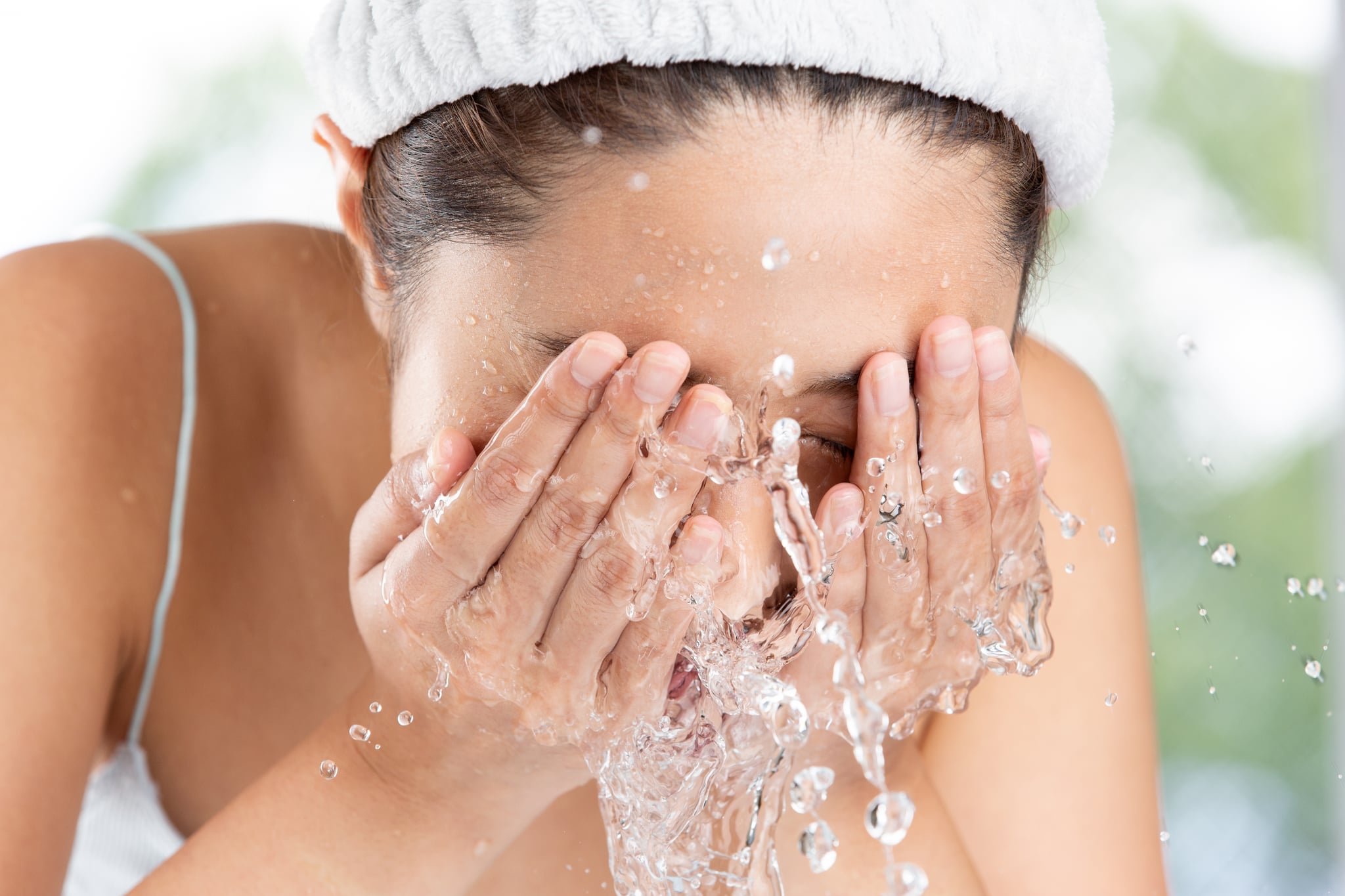 One of the best things I've ever done for my skin was to invest time and energy into perfecting my face-washing routine. After all, it's considered a basic and essential skin-care step for a reason. Cleansing helps cleanse your skin from dirt, makeup residue, and excess oil that can clog your pores and helps your other skin-care products (like moisturizers, toners, and serums) absorb easier into your skin and get to work.
Honestly, after I started to tweak my techniques and take my skin type into consideration when choosing a cleanser, my skin thanked me for it in the form of fewer breakouts, less dryness, and far less irritation. Sure, it's still annoying to do before bed when I'm exhausted, but I can tell you that I've never been disappointed at taking the extra two minutes to care for my skin.
While everyone's skin requires different things (and you should take those needs into consideration when establishing your routine!), here are a few of the super-simple face-washing rules I personally always follow.
I Pull My Bangs Back
OK, this one might seem obvious, but pulling my bangs back with a bobby pin or a headband, like the slip Pure Silk Headband ($69), has been game-changing for both my hair-care and skin-care routine. Specifically when I'm washing my face at the sink, they prevent my bangs from falling into my products and allow me to effectively cleanse every part of my forehead — all the way up to my hairline.
I Double Cleanse
Before I bust out my creamy cleansers (which I'll elaborate on next) at night, I use a micellar water and a makeup-removing pad to sweep away all of my makeup. I've found that holding the soaked pad on my eyelashes before gently swiping it off helps prevent bumps and irritation around my eyes. I also try to take my time here to prevent waking up with leftover mascara smears under my eyes.
Source: Read Full Article