TLC Is Going To Air A 'Dr. Pimple Popper' Holiday Special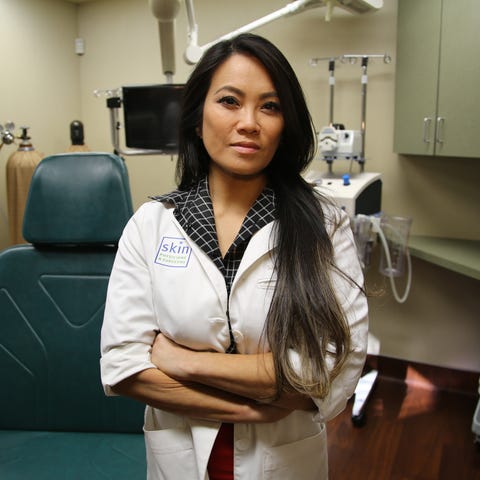 Joy to the world, now we sing (and squeal and gasp) because TLC has just announced that this Christmas, its hit series Dr. Pimple Popper will be back for an hour-long holiday special called "The 12 Pops of Christmas." And, you guessed it, it's a marathon of Dr. Sandra Lee popping a bunch of zits—we're guessing from at least 12 different patients—because watching someone surgically extract cysts, and squeeze pimple juice is the best way to spread the holiday cheer. Think of it like it's pulling Christmas crackers, except they're all filled with pus!
"This is a busy time of year for Dr. Lee, as her patients are looking to remedy their skin issues before attending festive parties, family dinners and the endless photographs that are taken throughout each holiday season," a press release from the show reads. "With her office decorated in all the usual holiday trimmings, Dr. Lee and her elves will ensure a merry good time for all as they squeeze, pop and extract their way to better looking skin."
Dr. Pimple Popper's first season has been the network's highest-rated debut since 2013—a second season filled with all-new "cysterical" episodes is coming in January 2019 also. So unless your New Year's Resolution is to STOP WATCHING THESE KINDS OF VIDEOS, MY GOSH, then buckle up!
"The 12 Pops of Christmas" special will premiere on December 13 at 9:00PM ET/PT.
Follow Jasmine on Instagram.
From: Cosmopolitan US
Source: Read Full Article