30 Iconic Helen Gurley Brown Quotes to Celebrate Her 100th Birthday
Today (February 18, 2022, to be exact) marks 100 years since the birth of legendary Cosmopolitan editor Helen Gurley Brown—an undeniably influential figure who changed the face of women's magazines, ushering in a new era of sex positivity and feminism.
Aside from being Cosmo's editor-in-chief for three decades (!!!!), Helen authored two seminal books: Sex and the Single Girl and Having It All. A lot has changed since they came out (and not everything Helen wrote still holds up), but much of her advice rings true today—and some of it is simply hilarious. So in honor of what would have been Helen's 100th birthday, let's check out some of her most iconic quotes.
"Good girls go to heaven and bad girls go everywhere."

"Perhaps you will reconsider the idea that sex without marriage is dirty…."
"Never fail to know that if you are doing all the talking, you are boring somebody."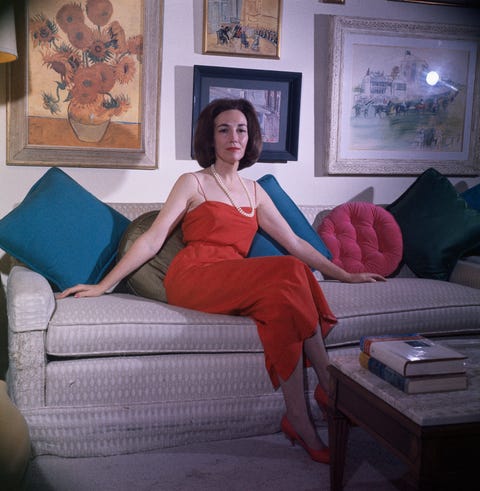 "Laugh a little when the joke's on you."
"Work with the raw material you have, namely you, and never let up."
"At any rate, you can think sex and still do business—I've done it for years!"
"People's lives change. To keep all your old friends is like keeping all your old clothes—pretty soon your closet is so jammed and everything so crushed you can't find anything to wear."
"If I had to choose between sex and food, I would choose food, but I'd choose sex over nearly everything else."
"Feeling insecure is good for you. It forces you to do something better, drives you to use all your talents."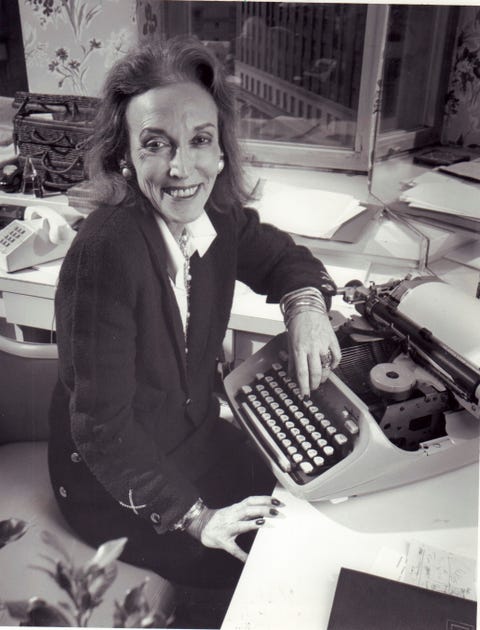 "Drive is need, that need that is always, inexorably, connected by the anklebone to self-discipline and work!"
"Marry a decent, good, kind person who will cherish you."

"All love isn't romantic; you can love many people."
"The most successful women in the world are still totally, crushingly vulnerable. So are most successful men."
"Don't worry about vulnerability. You can and will hurt many times, but the hurt can't really hurt you. Getting behind the hurt, using it to 'power' you to your next project can even make you more successful."
"How could any woman not be a feminist? The girl I'm editing for wants to be known for herself. If that's not a feminist message, I don't know what is."
"Good girls go to heaven and bad girls go everywhere."
"I was mousy on the outside, but inside, I'm this tiger and I have to get on with it."
"Go to college to get an education, to learn how to think, to grow up, but you have to work in a job to learn anything and move to a better one."
"It doesn't matter where you start or with what company; what matters is starting—and hanging in."
"If you aren't overbooked or overcommitted, there's a very good chance you aren't getting half enough out of life or out of you."
"Some people's love affairs consist of movies, pizza, and one more rerun of great moments in basketball. That's okay—love is love, but sometime in your beautiful young life, I hope you have it with all the trimmings."
"There is no way to succeed and have the lovely spoils—money, recognition, deep satisfaction in your work—except to put in the hours, do the drudgery. If you give, you get. If you work hard, the hard work rewards you."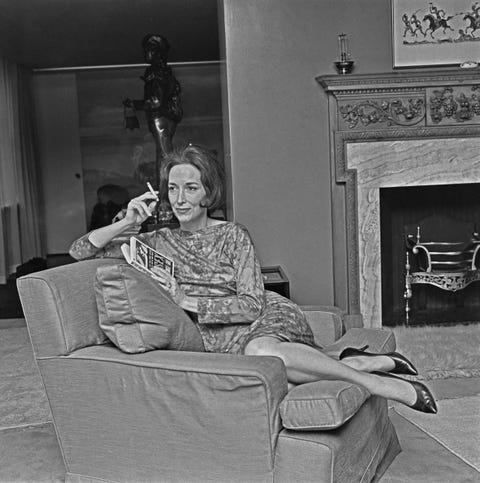 "You can have your titular recognition. I'll take money and power."
"F. Scott Fitzgerald said to his daughter Scottie, 'Your mother learned too late that work was dignity…the only dignity.' Never mind dignity. Nothing is as much fun as achieving."
"Cosmo is feminist in that we believe women are just as smart and capable as men are and can achieve anything men can."
"Even if sex isn't great every time, it's a unique form of communication and togetherness that can help you stay together with a good degree of contentment."
"Feed the alligators and you get bigger alligators."
"I hope I have convinced you—the only thing that separates successful people from the ones who aren't is the willingness to work very, very hard."
"Feed the alligators and you get bigger alligators."
"Don't do small stuff early in your energy cycle or you'll blow your 'golden hours,' but occasionally you have to do the 'possible' to develop the momentum for the killer task."
"Good posture is the one most important thing anybody can do now to look better."
"Never throw anything good away—real wool, pure silk. Put it away and wait for it to come back."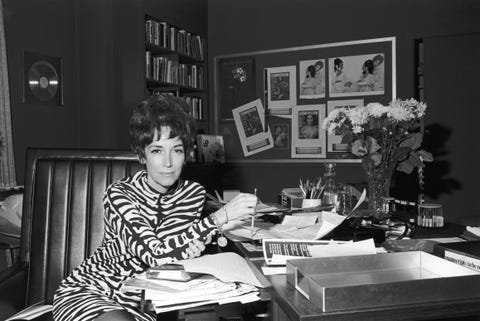 Source: Read Full Article