Adam Rippon *Honestly* Reviews Celeb Rosés, So You Don't Waste Your Time Drinking Gross Booze
Summer is almost over, and while we're super excited for the arrival of PSLs, we are mourning the end of rosé season—and so is Adam Rippon, Olympic figure skater and expert pop culture critic. To commemorate the end of this wonderfully muggy season, we asked Rippon to sip and review five bottles of rosé made by celebrities you know and love. Yep, we're talking about LVE by John Legend, Barrymore by (you guessed it) Drew Barrymore, Bellissima by model Christie Brinkley, Hampton Water by Bon Jovi, and Miravel by former flames Brad Pitt and Angelina Jolie.
As Adam puts it, he has the palate of "untrained 7-year-old" so, you know, we trust his opinion because #same. Oh, and fair warning: He is not above spitting out some vino if it does not meet his standards. Which, again, #same. Will any of these bottles make the cut for your rosé-drinking sesh?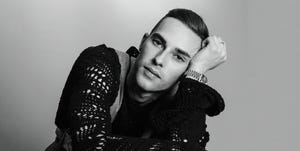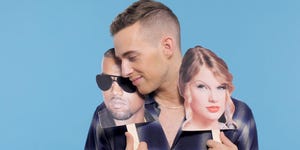 Source: Read Full Article