Al Roker Has The Perfect Response To Critics Who Called Him Too Old To Cover Hurricane Ida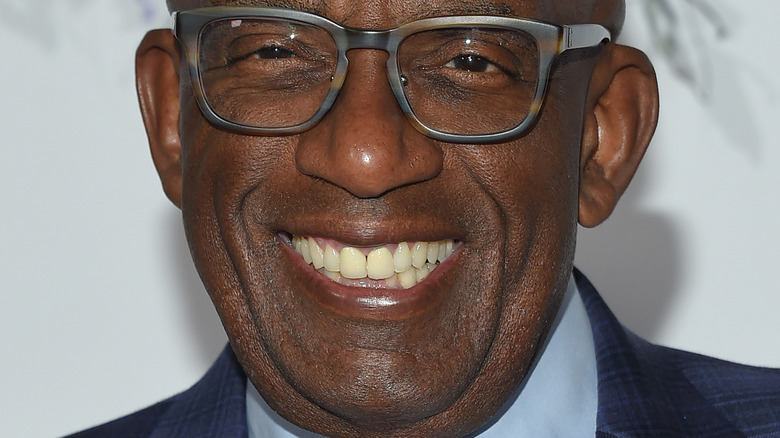 DFree/Shutterstock
By Melissa Willets/Aug. 30, 2021 11:10 am EDT
Al Roker is 67 years old. Apparently for some viewers, that is too old for him to cover Hurricane Ida, which made landfall in Louisiana as a Category 4 storm Sunday (via CNN). The longtime weatherman was in the thick of perilous conditions, reporting during "Meet the Press," and leading critics to question his safety as winds whipped around him and waves from Lake Pontchartrain lashed him in the face (via People).
Twitter quickly started weighing in on the "Today" personality's presence in the embattled state. Even public figures seemed to question Roker's safety, with Mia Farrow tweeting, "Its [sic] not necessary @alroker. We get it. Go inside."
Another Twitter account commented, "Al Roker is nearly 70 years old & getting pummeled by waves from Hurricane Ida in New Orleans. Why in god's name is this necessary?" Meanwhile, another person tweeted, "Al roker is 67 lmao nbc doing him dirty."
But the weatherman has something to say to those who are not on board with his presence in the thick of things.
Al Roker gets super direct with his critics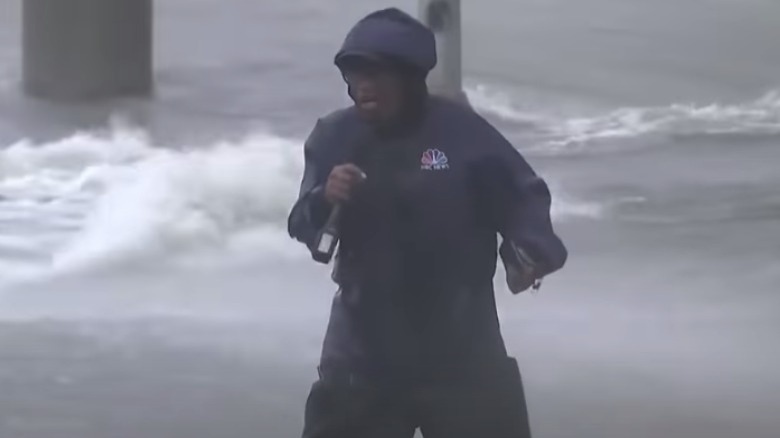 During "The Sunday Show," Roker set the record straight for critics of his reporting during hurricane conditions, saying, "I volunteered to come out here. This is what I do. I've done this for 40 years. We all make sure we're safe, we're not going to do something that's gonna put ourselves in harm's way. As much as l love weather and I love NBC, I'm not gonna risk my life for it." He then got even more direct with his response to criticism, noting, "Well, hey guess what? Screw you! Okay! Try to keep up!" (via People).
To be fair, not everyone seemed to have a problem with Roker reporting in hazardous weather conditions. In fact, many Twitter users rallied behind the TV personality, with one person commenting, "Al Roker is easily the most famous weatherman in the world and 100% could have demanded he be behind a desk in the studio to cover this storm but he's out there getting slammed by waves just for the love of the game. Respect."
And as Fox News senior meteorologist Janice Dean tweeted, "A lot of ageism about @alroker being out covering a hurricane. He can do whatever he wants no matter how old he is. And if he wants to hang onto a sign post in hurricane force winds to show how bad it is, that's totally up to him!"
Source: Read Full Article