Anne Hathaway: Theres a tendency to portray pregnancy as if its all positive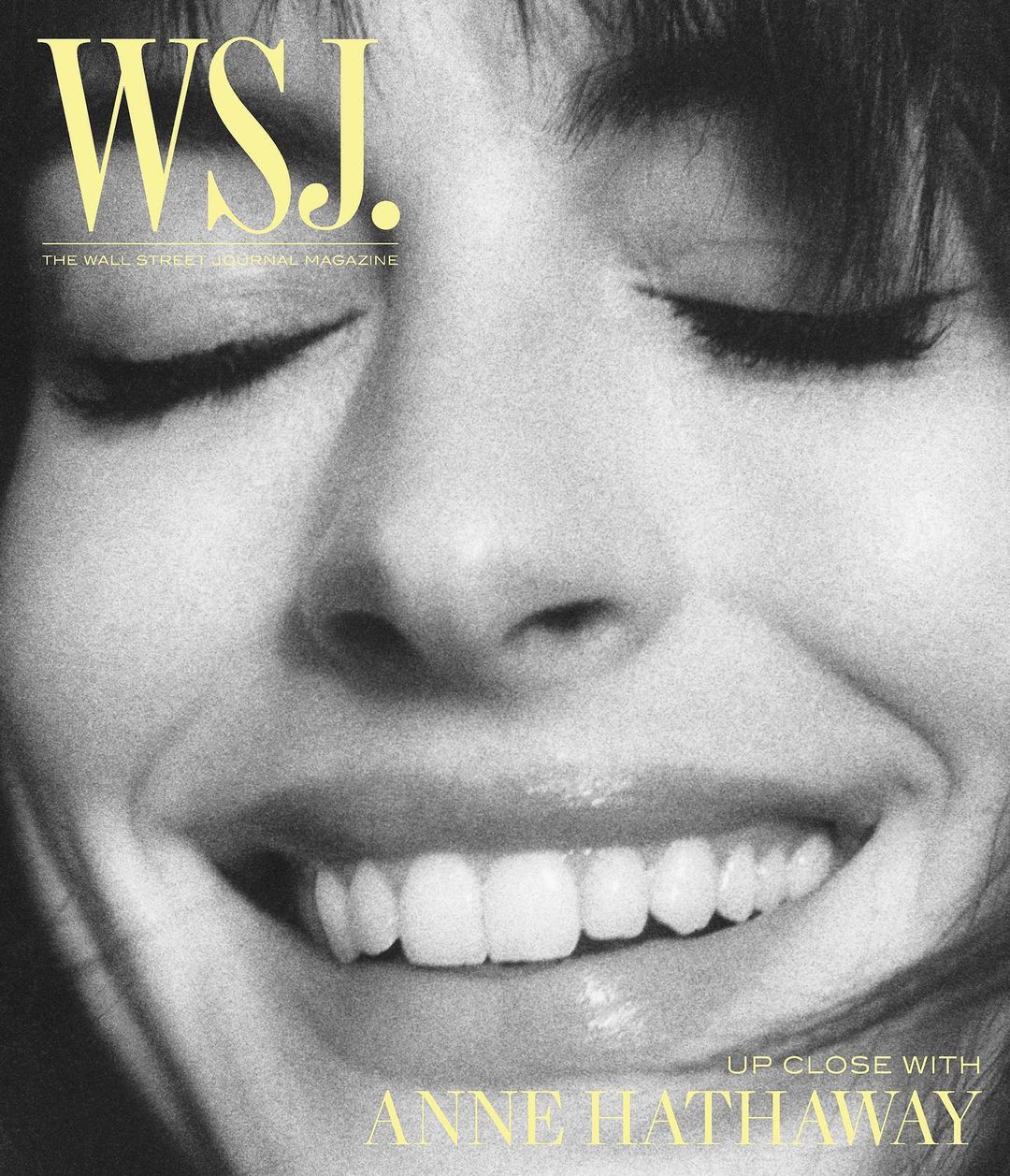 Anne Hathaway is currently promoting WeCrashed, the Apple+ series about the WeWork scandal. She plays Rebekah Neumann, wife of WeWork's Adam Neumann. Anne's work/life priorities have really shifted in recent years, especially since becoming a mother. She's become more withdrawn as a celebrity, much more private, less likely to spill any major tea in an interview. I had actually forgotten that she had the second baby – her oldest, Jonathan Rosebanks, is 6 years old, and her younger son Jack is two years old. She covers WSJ. Magazine and surprisingly, this is mostly about motherhood and babies.
On motherhood: "I didn't feel fully landed and fully here until I was a mom. It's not like I was lacking integrity, but it made me want to be completely, on every level, true to my word. And that meant stopping any nonsense that I had going on inside myself. And it's little breaks that you give yourself sometimes when you know that you're not being your best self."

Whether she'll have any additional kids: She says she "could see us going for another one," she understands the challenges that come with pregnancy. "There's this tendency to portray getting pregnant, having kids, in one light, as if it's all positive. But I know from my own experience … it's so much more complicated than that. And when you find out that your pain is shared by others … you just think, I just feel that's helpful information to have, so I'm not isolated in my pain. I mean, what is there to be ashamed of? This is grief, and that's a part of life."

She hopes her kids stay out of acting while they're young: "I would probably take the same tack that my parents did with me, which is: You have all the time in the world to be a professional actor; you can only be a child once. So I would encourage them to study, to go to classes, to read, but I would strongly discourage them from starting too young. I think that they'll be in a position where they'll be able to go to college and figure out where they want to go from there."
[From People]
The part about pregnancy not being all positive and challenge-free reminded me of when Anne revealed her second pregnancy (look, I did remember some of it!) and within the announcement, she wrote: "For everyone going through infertility and conception hell, please know it was not a straight line to either of my pregnancies. Sending you extra love." She expanded on that later, saying in part, "I just knew that somewhere my announcement was going to make somebody feel worse about themselves because — and it wouldn't be their fault that that happened — you just can't help it when you want something so bad and it feels like it's happening to everyone else but you." It's clear that she's dealt with fertility issues or something similar throughout her motherhood journey. She shows so much empathy and kindness just by acknowledging that everything around pregnancy isn't always sparkles and magic. Even if you have a "successful" pregnancy, there are still so many less-sparkly things that can happen.
https://www.instagram.com/p/CbaLsfAOvJE/
Cover & IG courtesy of WSJ. Magazine.
Source: Read Full Article