Ansel Elgort Accused Of Sexually Assaulting 17-Year-Old Girl In 2014
A woman has accused Ansel Elgort of sexually assaulting her in 2014 — when she was 17 years old.
A woman named Gabby tweeted out a statement on Friday alleging she met the Baby Driver actor when she was a teenage fan, and the story which follows is just awful.
In the lengthy message, composed via Notes, she explained how she direct messaged Elgort letting him know it was about to be her 17th birthday, and he messaged back with his private Snapchat username. Gabby additionally uploaded some proof: a photo of her sitting with the now 26-year-old, as well as their direct message exchange.
Gabby says the two ended up having sex, something she was definitely not ready for. She describes "sobbing in pain," not being "in that moment mentally," and feeling incapable of leaving the situation:
"When it happened instead of asking me if I wanted to stop having sex knowing it was my first time and I was sobbing in pain and I didn't want to do it the only words that came out of his mouth were 'we need to break you in.'"
Remember, according to Gabby's story he knew she was only 17. She even quotes him as telling her:
"You're going to be such a beautiful young lady when you're older."
Ugh.
Gabby listed off a series of additional accusations against Elgort, including attempting to get nude photographs from her and asking to take part in a threesome with her and other underage girls who she was friends with. She added that there is "much more" to her story, but she doesn't "want to post it all."
Years after the incident, Gabby says she is in therapy, suffers from PTSD and panic attacks, and chose to come forward now so she can "finally heal." She wrote:
"Finally I'm ready to talk about it and finally heal.  just want to heal and I want to tell other girls who have been through the same s**t as me, you're not alone. It's a lot for me to even come on here and tell my story but I know it's needed."
Read Gabby's full statement (below):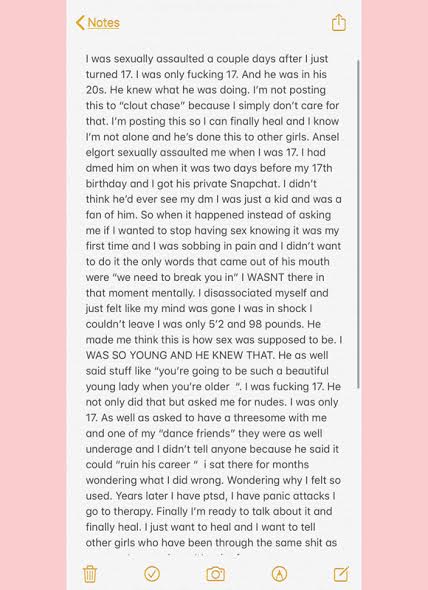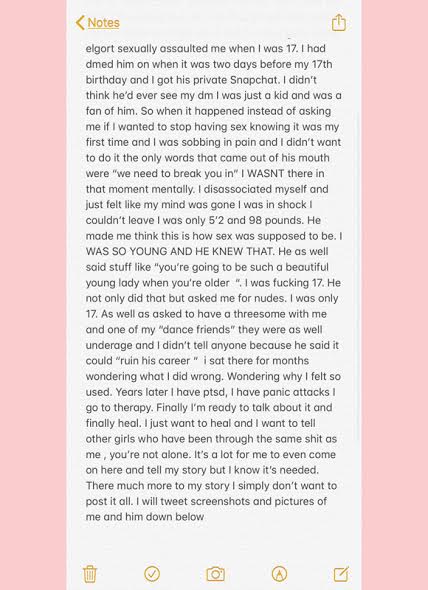 CLICK HERE to see the DM proof and picture.
In light of her story, others have come forward with their own stories about interactions with The Fault In Our Stars actor; you can find those HERE and HERE.
The reaction so far has been mixed to the news, with many condemning him — while other fans are seemingly sticking by his side. Some users have also pointed out old tweets from the New York native where he voices support for the Time's Up movement, which calls out the history of Hollywood ignoring predatory behavior from men.
Ansel has yet to comment on the allegations. He is scheduled to return to the big screen later this year in Steven Spielberg's highly anticipated remake of West Side Story.
Related Posts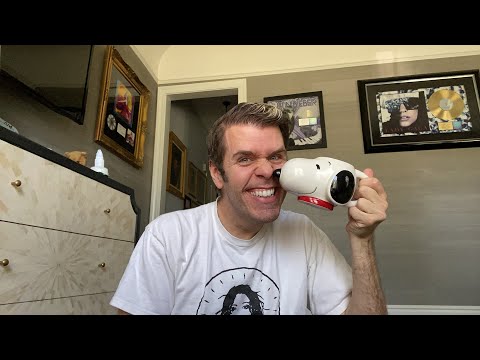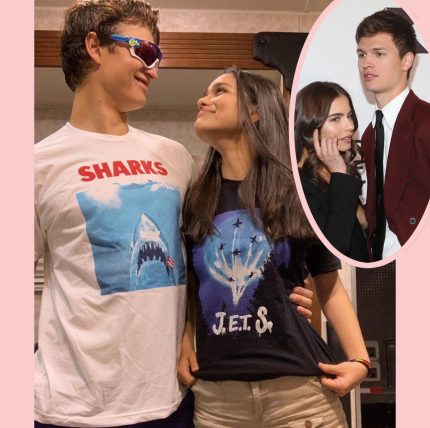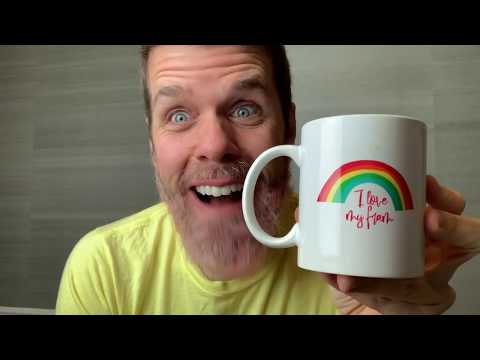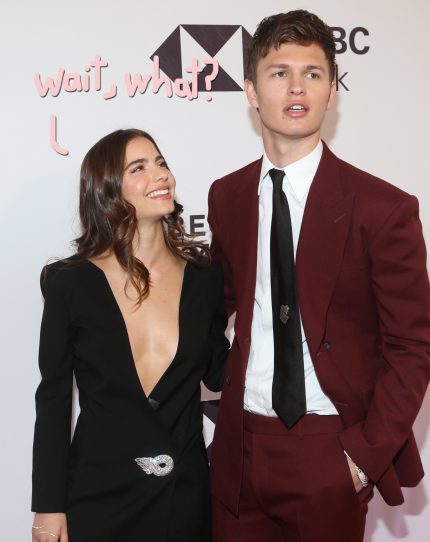 Source: Read Full Article