Are Mike Johnson and Demi Lovato No Longer Interested in Pursuing a Romantic Relationship?
It looks like yet another Bachelor love connection with an A-list celebrity has come to an end.
For the past few months, fans have been extremely invested in former Bachelorette contestant, Mike Johnson's, blossoming relationship with singer, Demi Lovato.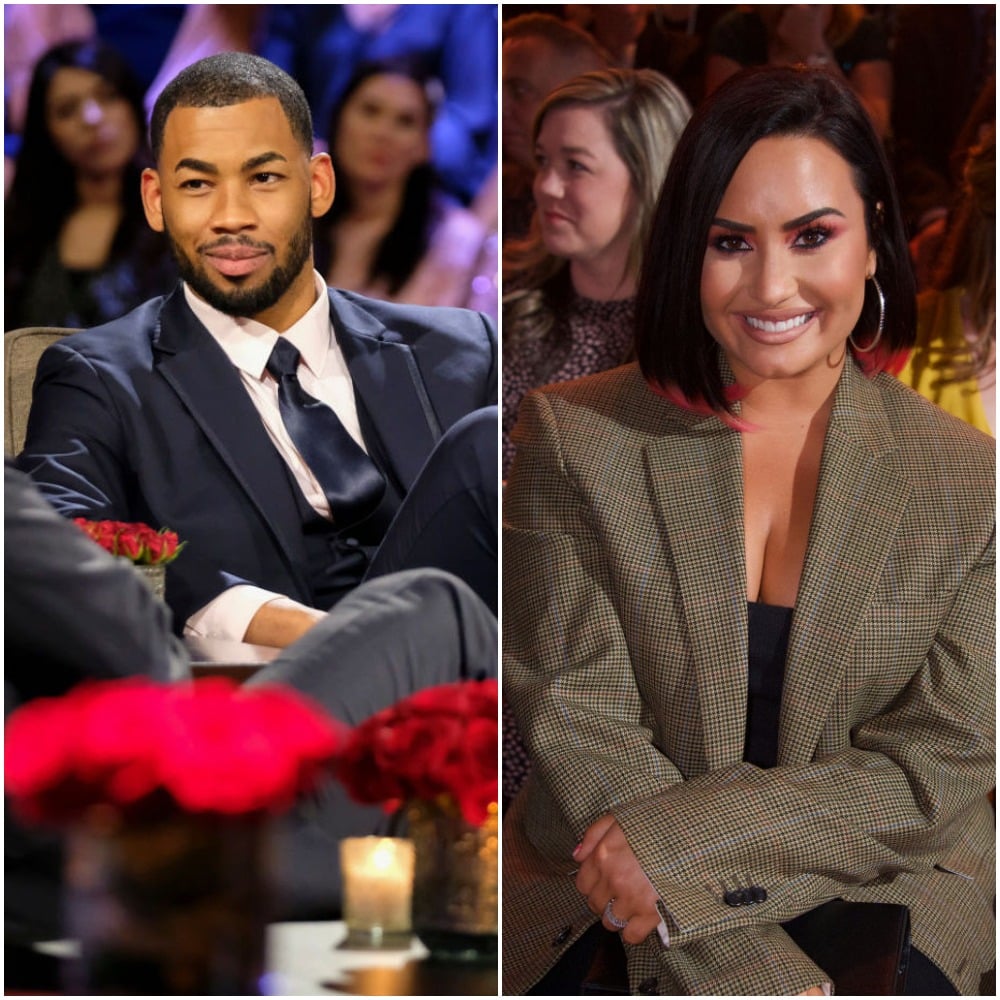 While the two didn't shy away from showcasing their infatuation for one another, their romantic fling may now be a thing in the past.
Fans were certain this relationship would last a lot longer
Ever since Mike Johnson first appeared on The Bachelorette, many of us could see that he was deserving of love.
While his relationship with Hannah Brown was cut way too short, all hope definitely was not lost.
Johnson soon found himself flirting up a storm with "Sorry Not Sorry" singer, Demi Lovato, on social media after she first made her crush on him known at the very beginning of Hannah Brown's season of The Bachelorette.
The two celebrities began flirting back and forth, commenting sweet things under each other's Instagram posts, making it clear that a romance was blossoming.
After two months of interacting on social media, Johnson and Lovato eventually went out on a date and sources confirmed that they definitely enjoyed themselves.
"They did go on a date and it's been going well," an insider shared with E! News. "They seem to have a lot in common and are just enjoying getting to know each other."
A few weeks later, the Bachelor In Paradise star gushed about the singer on iHeartRadio's Almost Famous podcast, making it clear to fans that this fling was turning into something more.
"We've gone on more than one date," Johnson said. "I like her tattoos—we both have a lot of tattoos. Demi has more than me. And, uh, she kisses really well."
https://www.instagram.com/p/B3DyvZKhfD2/
While Johnson admitted to being a little nervous about dating publicly again, he didn't dismiss the idea of dating Lovato long term.
"What scares me about [dating publicly] is that if Demi and I were not to become boyfriend/girlfriend, right, how would people perceive that," he said. "Which honestly, I shouldn't give two s—s about it, right? No disrespect to people that, you know, follow us. But it scares me for that reason."
Johnson now has his eyes on a new woman
Although many of us were convinced that Johnson only had eyes for Lovato, we're not too sure if that's still the case.
On October 14, the Air Force vet appeared the Strahan, Sara, and Keke show and stirred up quite the conversation surrounding his dating life.
During the show, Johnson full out asked KeKe Palmer on a date without missing a beat, leaving fans questioning where his relationship with Lovato now stands?
"I made a mistake, I don't like dating in public," Johnson told the hosts before turning to Palmer and saying, "But, if I were to ask you, if we could go on a date…?"
Palmer was seemingly shocked by his forwardness and eventually told the crowd that she wasn't going to respond to Johnson on camera. "Ladies, I'm at work. I'm at work, guys. Go ahead," she said.
She then gestured to Strahan to continue the interview with the next question. "I'm at work."
Is Johnson's romance with Lovato now over?
While many of us were certain Johnson and Lovato's relationship was going strong, it seems like their romantic connection was short-lived.
After shooting his shot with KeKe Palmer on national television, a source confirmed to People that Johnson and Lovato's romance is now "done."
Although many of us were rooting for Johnson and Lovato to take their relationship all the way, it seems like things just didn't work out in the end.
While fans hope that the reality star and the singer ended things on good terms, this is definitely tough news to process.
Bachelor Nation was rooting for Johnson to find his one and only love in Lovato but now that their relationship is over, we'll just have to wait and see what the future holds for their love lives.
Source: Read Full Article