Baby Spice Commented on Blake Lively's Spice Girls Throwback Picture and She Lost It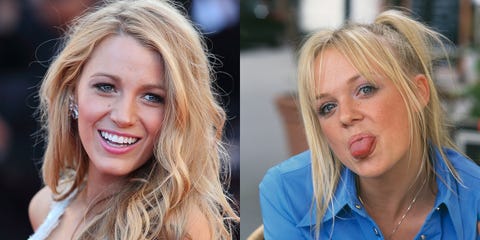 Sometimes, you're just handed proof that someone is living their destiny. Blake Lively has shared that proof in the form of an Instagram throwback picture from a Spice Girls concert circa 1997, when Blake was approximately ten years old.
In the photo, Blake sports Baby Spice's (real name Emma Bunton) signature high pigtails and extreme platform shoes and poses with a younger girl. That girl, according to the caption, is Bria Madrid, who Blake apparently tricked into thinking she was the real Baby Spice. Because that's a thing kids do. In Bria's defense, she is clearly much younger than Blake in the photo and Blake grew up to be a world-class actress so the foolery can be forgiven. Also the shoes. The shoes are spot-on. Seriously, how did Blake get those shoes?
"Pretending to be someone else… since 1997 (Thanks @briaaamadrid for the photo of us at the Spice Girls concert. Sorry -not sorry- I tricked you into thinking I was @emmaleebunton)," Blake captioned the old photo, confirming that her destiny as an actress was clear decades ago.
Blake went the extra mile, tagging herself as Emma Bunton in the photo.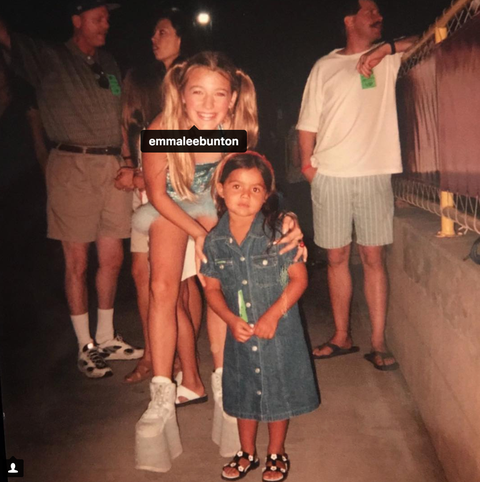 And, because you don't just get tagged in a photo of Blake Lively and not respond, Baby Spice herself did exactly that.
Spice up your life. #CommentsByCelebs
A post shared by @ commentsbycelebs on
"So cute, you're rocking those pigtails @blakelively," she commented.
And Blake proceed to LOSE. HER. DAMN. MIND.
"@emmaleebunton I'm officially ☠️☠️☠️☠️. Forever bowing down to you. ??? I cannot believe you know who I am. This will never be normal. ☠️?☠️."
Here's the original 'gram, for your viewing pleasure:
Pretending to be someone else… since 1997 (Thanks @briaaamadrid for the photo of us at the Spice Girls concert. Sorry -not sorry- I tricked you into thinking I was @emmaleebunton)
A post shared by Blake Lively (@blakelively) on
From: Marie Claire US
Source: Read Full Article