Bachelorette Katie Thurston Responds To Harsh Criticism Over Eating Edibles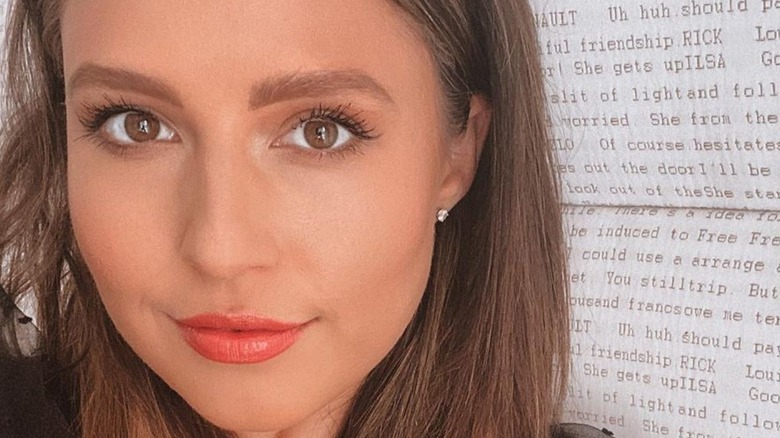 Katie Thurston has been absolutely living it up since her season of "The Bachelorette" finished, revealing her engagement to contestant Blake Moynes. The couple appears to be thriving now that they can finally share the exciting news of their relationship and are in the midst of figuring out where they ultimately want to settle down. "We have no doubts we're getting married, but we have to figure out a few things first," Thurston wrote on Instagram, adding, "We are experiencing both home countries together before we plant roots anywhere officially."
Thurston has never been one to hide her true feelings or shy away from a bit of scandalous content. We were first introduced to Thurston on season 25 of "The Bachelor," where Matt James served as the handsome suitor. Thurston made quite the name for herself by standing up against bullying on multiple occasions while on the show (via ABC). In addition, she asserted herself via a bold limo entrance, in which she introduced herself to James with a sparkly vibrator in her hands (via YouTube). She later commented that this decision allowed her to start a larger conversation surrounding female sexuality and empowerment surrounding self-pleasuring. "It was the perfect statement for 2020," she joked. "I knew Matt is religious, I know I don't know him personally, so I knew it could very well send me home night one. And I would have no regrets" (via Us Magazine).
Followers call Thurston a 'bad role model'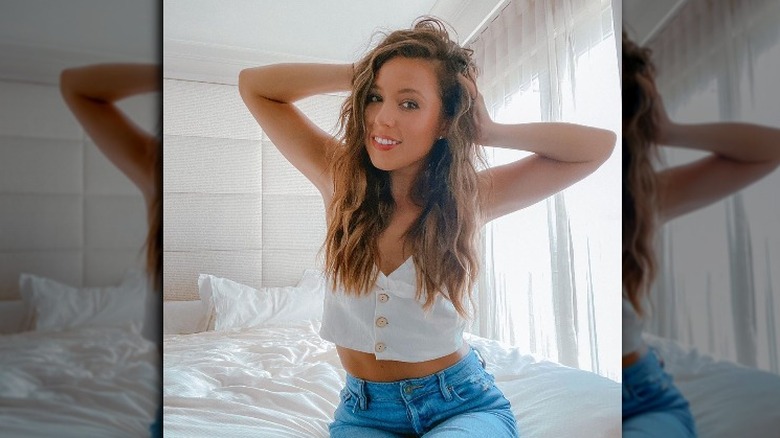 While Katie Thurston's sense of humor and unabashed sense of self have garnered her quite a lot of support and love, she's recently made a comment on social media that doesn't appear to be sitting so well with some people. On August 22, 2021, Thurston took to Twitter to give her followers an update on which she was busy with over the weekend. "I just took an edible, laying on the floor of my living room surrounded by responsibilities, all while listening to medication music on Spotify," she wrote. "And how are you?" (via People).
In response, the comments section of her tweet have been inundated with hate, with most of the comments calling her a bad role model and questioning her decision to share her use of marijuana. One user wrote, "Come on … 12 year olds are following you! Really? Was this post necessary?" Another commented, "Not a very good role model to the younger viewers of @bachnation," to which Thurston decided to clap back. "Because I'm consuming a legal drug at a legal age within a legal state?" she wrote.
For the most part, however, Twitter seems to be totally in support of Thurston's decision to share her chilled out weekend activity. One fan wrote, "You are my person! Edibles, meditation music, zoning out avoiding responsibilities … sorry Blake, I'd like to steal your girl and be her BFF."
Source: Read Full Article