Bella Hadid and The Weeknd Just Went Instagram Official with the Sweetest Video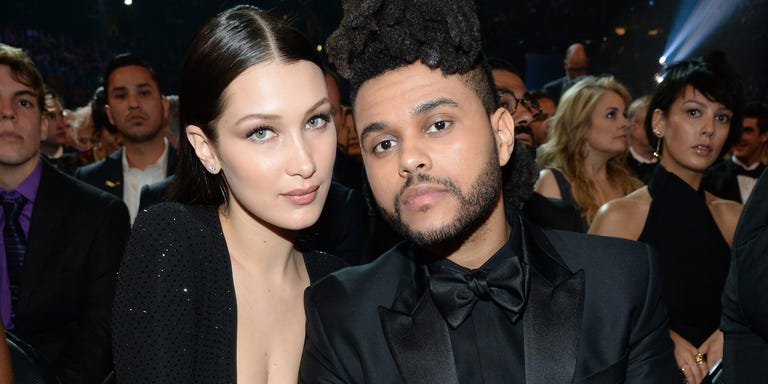 After Bella Hadid and The Weeknd (née Abel Tesfaye) were spotted out in Tokyo together, they took their rekindled relationship to the next level by going Instagram official. The 21-year-old model was all over the 28-year-old singer's Instagram stories last night.
When the two went out to dinner at Tokyo's famed robot restaurant, Tesfaye posted footage of Hadid enjoying the show beside him.
Some fans in the audience also snapped pictures of the pair together and surrounded by friends.
Later that night, Bella joined Abel and his friends for karaoke, according to videos in his Instagram story. One clip shows the model goofing around with one of his friends in a Pikachu onesie, and another shows her dancing around with her friend Fanny Bourdette-Donon.
The most telling vid was one of her getting cozy with Abel, which he snuck into his story. After zooming in on a snoozing friend, the singer pans to a mirror, showing him and Bella with their arms around each other.
Earlier in the trip, also Tesfaye posted a photo with his friends on his feed and tagged Hadid in the caption: "No More Dreams ? : @bellahadid."
No More Dreams ? : @bellahadid
A post shared by The Weeknd (@theweeknd) on
Their weekend getaway to Tokyo is the latest hint that Hadid and Tesfaye are back on, after breaking up in 2016. This year, the duo was spotted kissing at a Cannes Film Festival party back in May and were later seen on a date in Paris in June.
Before going Instagram official, the pair's insta-flirting was at an epic high last week when Bella posted a thirst trap captioned with The Weeknd's lyrics—and he went in for the like.
as long as u know that when I land ur mine… ?
A post shared by ? (@bellahadid) on
Source: Read Full Article