Chanel Iman Is Pregnant with Her First Child with Husband Sterling Shepard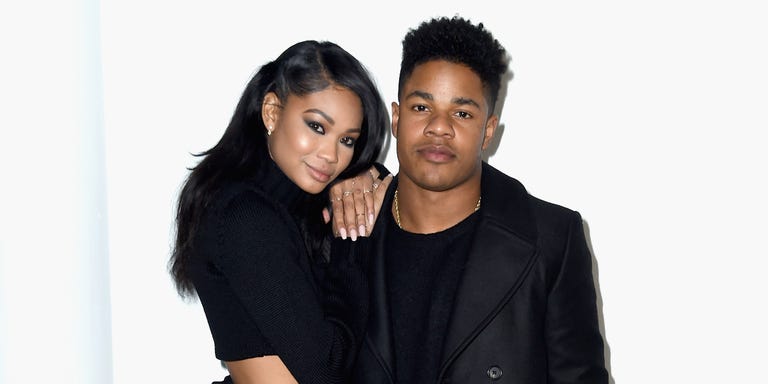 In the sweetest Instagram announcement, Victoria's Secret model Chanel Iman just revealed that she is expecting her first child.
Iman married New York Giants wide receiver Sterling Shepard in March 2018, after meeting him in November 2016 at Victor Cruz's birthday party. They got engaged in December 2017, on Iman's 27th birthday. This will be the couple's first child.
Writing on Instagram, Iman said, "Daddy and Mommy can't wait to meet you. As I approach motherhood I want to wish a Happy Mother's Day to all mothers and mommies to be ❤️ ."
Speaking to E! News about the pregnancy, Iman and Sterling revealed, "Our focus has always been on love and family and we look forward to instilling these qualities in our little one. We are truly blessed!"
Iman and Sterling's stunning wedding took place at the Beverly Hills Hotel in Los Angeles. Brides.com reported that a number of celebrities were on the guest list, including Chrissy Teigen, Gabrielle Union, Odell Beckham Jr., and Joan Smalls, with Jourdan Dunn as a bridesmaid.
The model wore two wedding gowns, both designed by Zuhair Murad. Speaking to Brides.com about her first gown, Iman revealed, "I never really envisioned wearing something like that for my wedding. But the moment we put it on, we all loved it! It was so chic and unusual but also felt a little vintage."
And of the reception's theme, Iman told Brides.com, "I wanted to keep it as classic as possible. I wanted a design that I can look back on in 20 years and not be wondering what I was thinking!"
Source: Read Full Article