Channing Tatum Makes First Post-Jenna Appearance With a Very Controversial Friend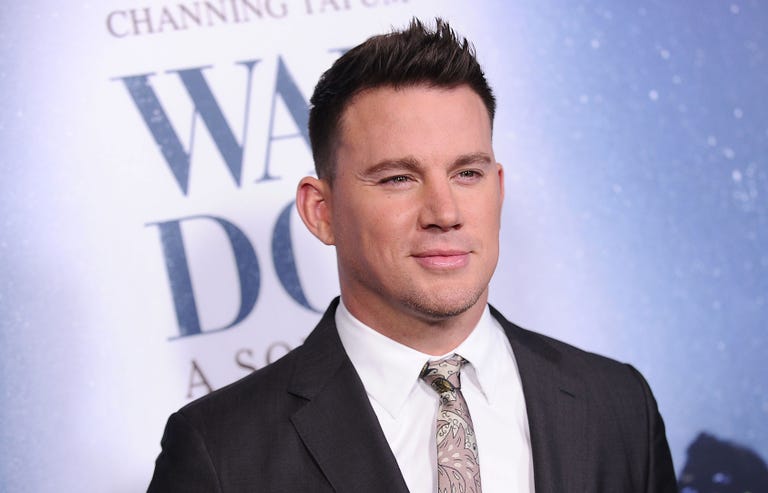 Channing Tatum made his first public appearance this weekend since he and Jenna Dewan broke hearts by announcing their split on April 2, and his choice of companion is… questionable at best.
Channing attended the Honda Indy Grand Prix in Birmingham, Alabama with none other than everyone's least favorite bachelor… Arie Luyendyk Jr. Yep, you heard me. Bachelor Arie and the beloved Channing Tatum are like, buddies now. There are Instagrams to prove it. Please look:
"Crazy fast couple laps in the rain!! Thanks @ariejr! And what an incredibly beautiful track Mr. Barber. Can't wait to come back here and rip some hot laps," Channing wrote in his caption. I'm sorry but, what? Is everyone going to act like this is totally cool? It's totally fine that not only did Channing and Jenna destroy any hope we had in love but now he's hanging out with THIS GUY? Just wait, it gets worse.
Arie 'grammed a picture too, writing "Such a great dude! Fun meeting @channingtatum and getting to lead the field to green in the @Honda IndyCar."
Okay, it's fine, everyone try to stay calm. Just try to pretend Arie didn't propose to one girl, Becca, on national television and then dump her on national television in favor of his runner-up, Lauren. Try to disregard the time he said he did that to Becca so thatshe could be the next Bachelorette…. And try to pretend he's not hanging out with Channing, who until very recently everyone thought was a REALLY GREAT GUY.
Deep breaths everybody. Deeeep breaths.
Follow Emma on Instagram.
Source: Read Full Article