Chloe Moretz's Reaction To Kim Kardashian Sending Her Perfume Was Not What You Expected
Show me someone who thinks an episode of Watch What Happens Live with Andy Cohen featuring Chlöe Grace Moretz and Vicki Gunvalson isn't the best crossover in history, and I will show you a liar. The world was #blessed when Cohen invited Moretz and Gunvalson onto his show and got to know these two actresses on a more, erm, personal level. But my favorite part of the show was hearing Chloe Moretz's reaction to Kim Kardashian sending her perfume, because it is gloriously shady.
In case you've somehow forgotten, there was a time not too long ago when Kim Kardashian released a set of perfume fragrances, called Kimoji Hearts, and sent them to her friends and her haters. Kardashian took to her Instagram and Snapchat stories and showcased a grid of sticky notes with all of the names of the people she was sending her perfume. In her video, you could hear her say, "I am writing the list for my press boxes, and I'm going to send them to way more than this. But, I decided for this Valentine's Day, everyone deserves a Valentine. So I'm going to send them to my lovers, my haters, to everyone that I think of. Because it's Valentine's Day after all."
And that was the day we realized that Kim K sent her perfume to all of the haters in her life, which you can take as either extending an olive branch or throwing major, major shade:
It was a lot to take in. I mean, the sticky note list on the left was clearly the group of names that were not fans of the Keeping Up With The Kardashians star, and our girl Chlöe was at the top of the list.
If you're like, "What is Chlöe even doing on that list?," well, I may have some answers for you.
Back in 2016, the actress slammed the KKW Beauty founder for posting a nude photo on Twitter, telling Kardashian that what she posts makes a big impact on young women. She wrote,
Kardashian was quick to clap back, responding to Moretz in her own tweet, writing, "Let's all welcome @ChloeGMoretz to twitter, since no one knows who she is. Your Nylon cover is cute boo."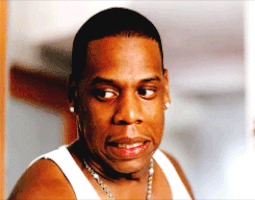 Um, OK.
So, to wrap this all up in a neat and tidy bow, it's pretty obvious that Chlöe Moretz and Kim Kardashian are not BFF's, which brings us to the most recent evidence to prove that theory true.
On Monday's Watch What Happens Live with Andy Cohen, Moretz was asked by a caller about what happened to the perfume that was sent to her by Kardashian.
I just want to point out that this was Moretz's face once she realized the question that the caller was asking: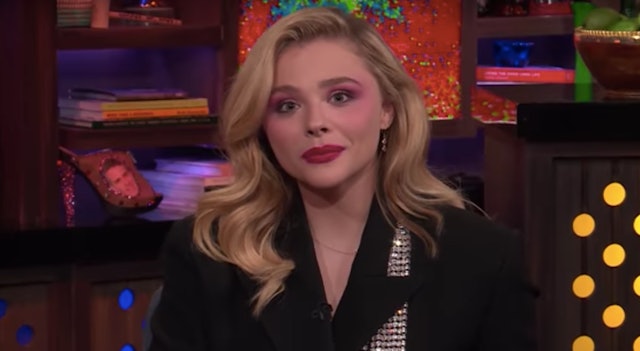 For some reason, this look makes me immeasurably happy. You just know that homegirl is scanning her brain for the right words to respond with.
But Moretz answered honestly, telling the caller,
Oh, snap! She didn't even bother to check it out, and that to me is the ultimate IDGAF move.
You can watch it all unfold below, around the 6-minute mark:
Chlöe: 1. Kim: 0.
So, if you're smelling something in the air right now, I'm pretty sure it's not Kim's perfume, but rather the sweet, sweet smell of revenge.
Source: Read Full Article