Chrissy Teigen Once Said She Has a Controversial 'Rule' for Her Household Staff
While some celebrities choose to be very private about their personal lives, Chrissy Teigen is the opposite of that. She is active on social media and often shares many details about herself and her family. However, this openness has sometimes landed her in hot water. In one instance, she shared a "rule" she has for her household staff that became controversial.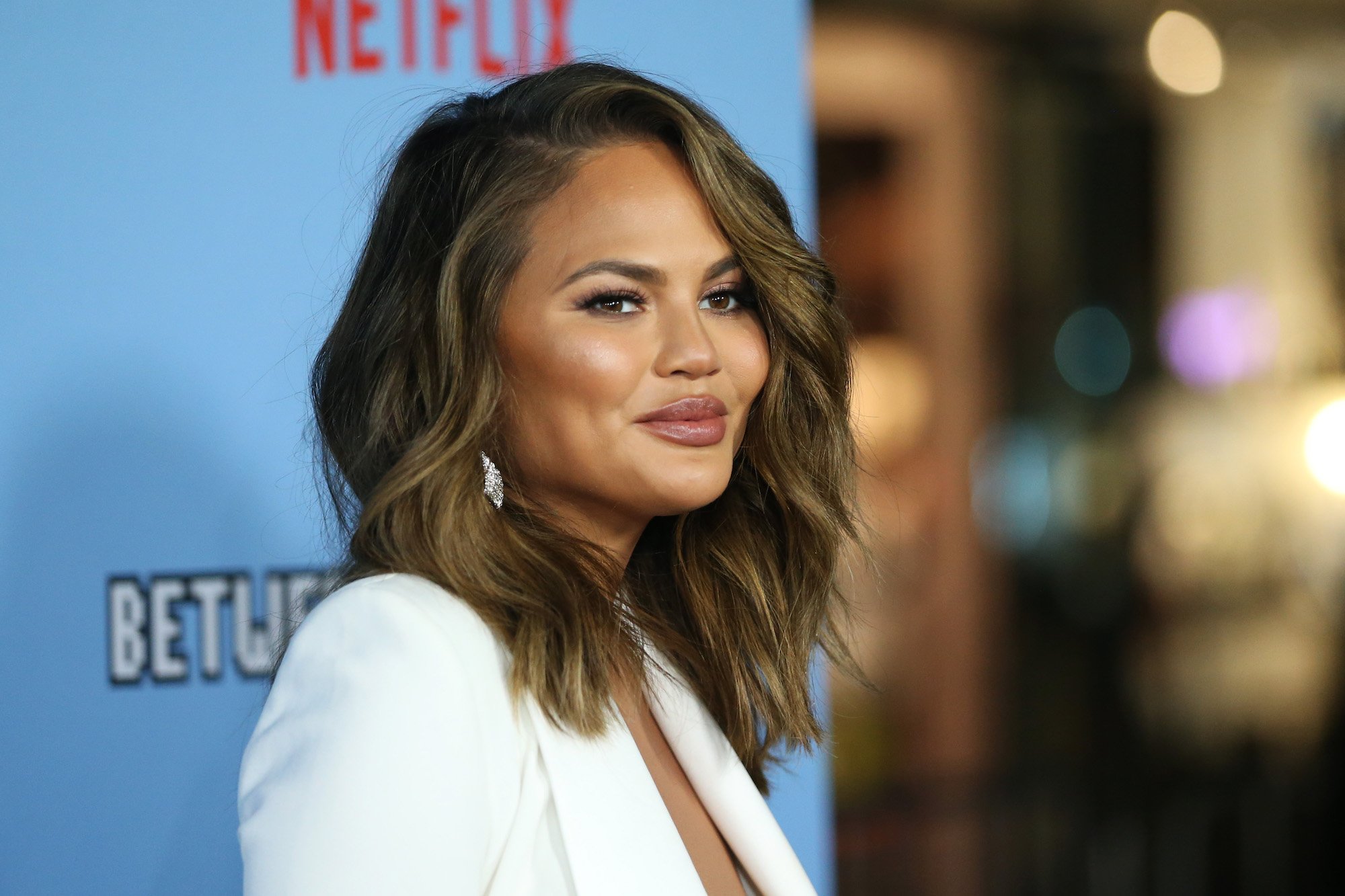 Chrissy Teigen has been open about hiring help
One aspect of her life Teigen has been open about is the fact that she receives help from other people. Like many celebrities, Teigen often goes out in public looking very put-together. However, in an interview with Yahoo Style, she revealed that she does not want fans to think she simply does it all.
"I really want people to know that so many things go into all these things," she said, "Having help. My mom lives with us. I have hair and makeup people. I'm not getting up and doing all this by myself… I do all these things because I have help. Luna goes down at 6:30 and has a nurse watch her, and I can cook dinner."
On an Intsagram Live, she also explained, "There's absolutely no way personally I could do it without acknowledging the nannies, the nutritionist… I don't want that to ever go overlooked. I don't know how people do it without [that]."
Chrissy Teigen once said she has a 'rule' to not hire 'hot nannies'
However, Teigen also once said that there are some people she would not hire for her household, such as "hot nannies."
"No hot nannies, drivers or maids," Teigen said in a tweet in 2015, according to Entertainment Tonight. "It's an ongoing joke in my house. I do want to have kids one day, so it's something that I have to think about. But the rule is no hot nannies. I trust John, but you never know with these men."
She added, "It's too late for me, though, because I have a hot assistant — she is cute. I have to keep an eye on my assistant now, damn!"
Teigen's comment incited quite a lot of reactions on the internet. Some people agreed with Teigen, while others strongly disagreed. There were also nuanced discussions about the topic, such as The Conversation's article titled "Why the 'No Pretty Nannies' Debate Matters," which touched on how much women's looks matter in Hollywood.
Chrissy Teigen defended her comment against backlash
In response to some of the backlash she received, Teigen clarified on social media that she was only joking.
"Just like low carb diet of licking chips, my 'no hot nannies' comment was a joke, clearly lost upon many. What is life. Why must I type this," Teigen said, as Entertainment Tonight reported.
Teigen's situation perfectly illustrated how something on the internet could easily be taken out of context and cause an uproar. However, given her outspoken nature, it does not seem like Teigen will stop sharing her honest thoughts with fans anytime soon.
Source: Read Full Article