Confirmed: Meghan Markle and Prince Harry Spent Thanksgiving with "Close Family"
Looks like speculation that Meghan Markle and Prince Harry were spending Thanksgiving away from home turned out to be true, because royal correspondent Omid Scobie just dished as much on The HeirPod Podcast. Oh, and he confirmed that the Sussexes are still away right now.
"The Sussexes are away, they're on their break right up until Christmas," Omid explained. "They celebrated Thanksgiving privately with close family, which is lovely."
Unclear who the "close family" are, but presumably Meghan and Harry spent the holiday with Meghan's mom Doria. What's unclear is if she's seeing her father Thomas Markle on this trip home—but given the, uh, situation, that'd be somewhat surprising. Either way, they're peacing out of ye olde England for quite a while. Omid confirmed "It's a long-time trip that they're on, I think we are really going to see them away until Christmas as far as I'm aware, which is good for them.'
Meghan and Harry have taken six weeks off from their royal duties over the holidays, and a People source recently reported that they're considering leaving the UK permanently. "It's not possible for them to be [in the UK] like this," a source said. "There's more pressure now. There's a shift that is happening."
The source is likely alluding to the heightened tabloid speculation Meghan and Harry have experienced since they got married, not to mention Harry's formal announcement of his lawsuit against the British press. Either way, their break is much-deserved!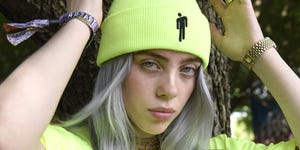 Source: Read Full Article