Dean Martin's daughter Deana says she still feels Rat Pack star's presence: 'He is with me all the time'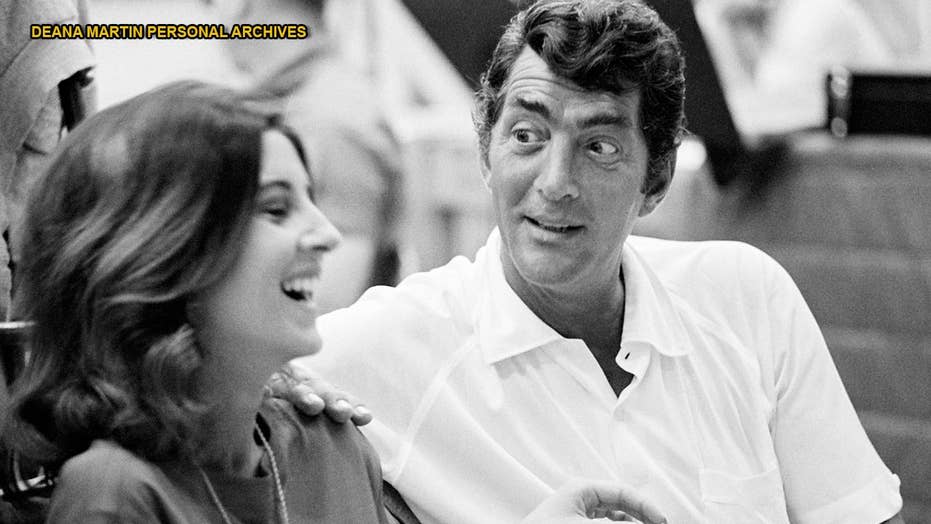 Dean Martin's daughter Deana recalls growing up with 'the king of cool,' the Rat Pack and Jerry Lewis
Dean Martin's daughter Deana Martin recalls growing up with 'the king of cool,' the Rat Pack and Jerry Lewis. The fellow singer also describes what the star's final months were really like before he passed away in 1995.
Dean Martin's daughter Deana spends every Christmas listening to her late father's music.
The beloved singer, actor and Rat Pack member passed away on Christmas Day in 1995. While the holiday is a bittersweet day for Deana, the singer prefers celebrating Martin's life.
"We have his Christmas songs and all of his music, so it's like he never left," the 72-year-old told the latest issue of Closer Weekly currently in newsstands.
"He is with me all the time," she said.
According to Deana, she still feels her father's presence, especially when she hears his songs. And there's no denying he has a similar effect on his many fans today.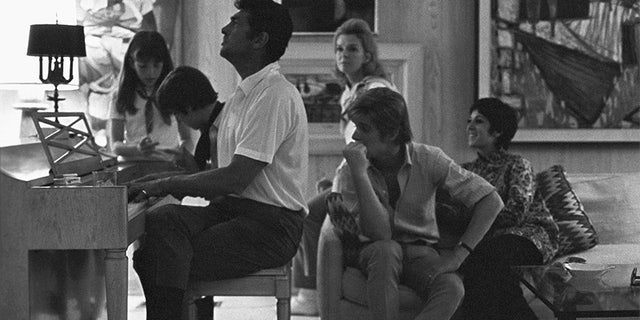 Entertainer Dean Martin with his wife Jeanne and children (Deana, Gina, Ricci and Dean Paul) spending family time in their Los Angeles, Calif. home, circa 1966.
(Photo by Martin Mills/Getty Images)
"I see people walking and suddenly they're all smiling and going, 'Isn't that Dean Martin?'" she said. "It just warms my heart, it really does."
Deana also stressed that despite his "King of Cool" status, Martin was very much a family man.
"He wasn't the party animal that everyone thought he was," she explained. "Sure, he would go on the road, but not a lot, because he loved to be home. We could set the clock by him because we knew when he would walk in through the backdoor. He liked to play games and cards with us, and we would all have dinner together. He was funny and sweet and always had a smile on his face."
The performer also loved Christmas and would go out of his way to make each holiday special for his children.
"The kids would all go down to the basement, bring up the ornaments and Christmas tree lights, and he'd get up on a very tall ladder and string all of them around the tree, then have us tell him if there were any spaces he missed," she explained. "People in the neighborhood would stop by and carolers would come to do the door. It was so much fun at our house because he made it fun."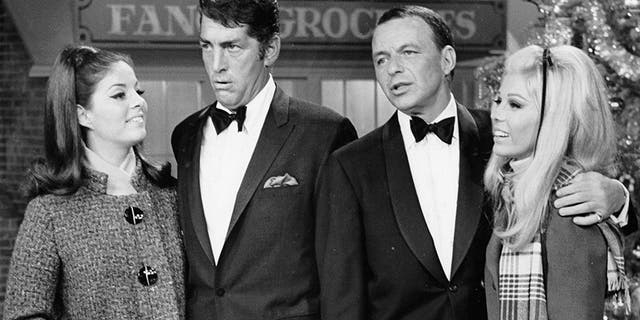 L-R: Entertainers Deana Martin, Dean Martin, Frank Sinatra and Nancy Sinatra performing on a Christmas special in December 1967.
(Photo by Michael Ochs Archives/Getty Images)
Deana said she's determined to keep her father's legacy alive. Every Friday, she performs on Facebook Live where she connects with fans across the country.
"I get so many comments from people about how much they loved him," said Deana, who told the outlet she'll be performing Martin's best-loved holiday tunes on Christmas Day 2020.
"It's going to be an honor," she shared. "He made so many people happy and filled their hearts with joy."
Back in 2019, Martin told Fox News she still had two vivid memories of the Hollywood icon.
"He wore a cologne that was called Woodhue by Fabergé and he just smelled great," she recalled at the time. "I still have a little bit in the bottle left after he passed away. But there was [also] this one time [when] I was 16 years old and it was my birthday. He said, 'What do you want for your birthday?' I said, 'I'd like a coat from Wilsons House of Suede.' He said, 'OK, go get it.' I said, 'No. I want you to come with me and pick it out with me.'"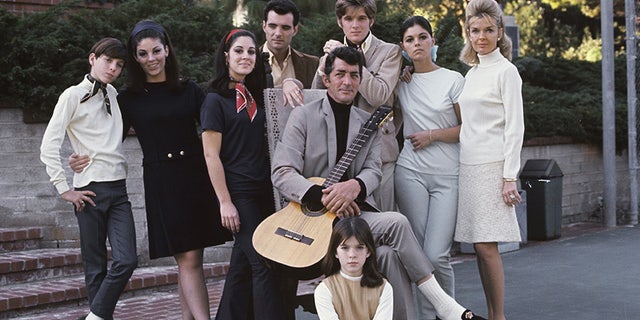 Entertainer Dean Martin with his wife Jeanne and children (Gail, Craig, Claudia, Deana, Gina, Ricci and Dean Paul), circa 1966.
(Photo by Martin Mills/Getty Images)
"And he did," Deana continued. "So he stopped his golf game that day and he met me at Wilsons House of Suede and he sat there. When I got there and all of the sales ladies were running around him going, 'Oh My God, it's Dean Martin!' And he sat there while I tried on every coat, with every style and everything. And he was so sweet to do it. And then after he said, 'OK, you're good? Ready?' I said, 'Well, what kind of buttons should I have?'
"And he was so patient and sweet with me. He said, 'Buttons? OK, well, maybe they should be covered buttons.' He was very sweet. So I will always remember that moment in time that he was there with me. I still have the coat… it's something that's very special to me."
Source: Read Full Article