Ed Asner Once Said He Was 'Reborn' Thanks to Disney's 'Up'
Since actor Edward Asner's death recently at age 91, tributes have poured in recognizing his impressive body of work in both comedic and dramatic roles. From Lou Grant on the celebrated Mary Tyler Moore Show to his portrayal of a harried Santa Claus in Elf, Asner left his mark.
But even more than those iconic parts, it can easily be said that Asner will be remembered for generations as his animated alter ego Carl Fredricksen in the Disney Pixar film Up, a role that he later credited for giving his career, and himself, new life.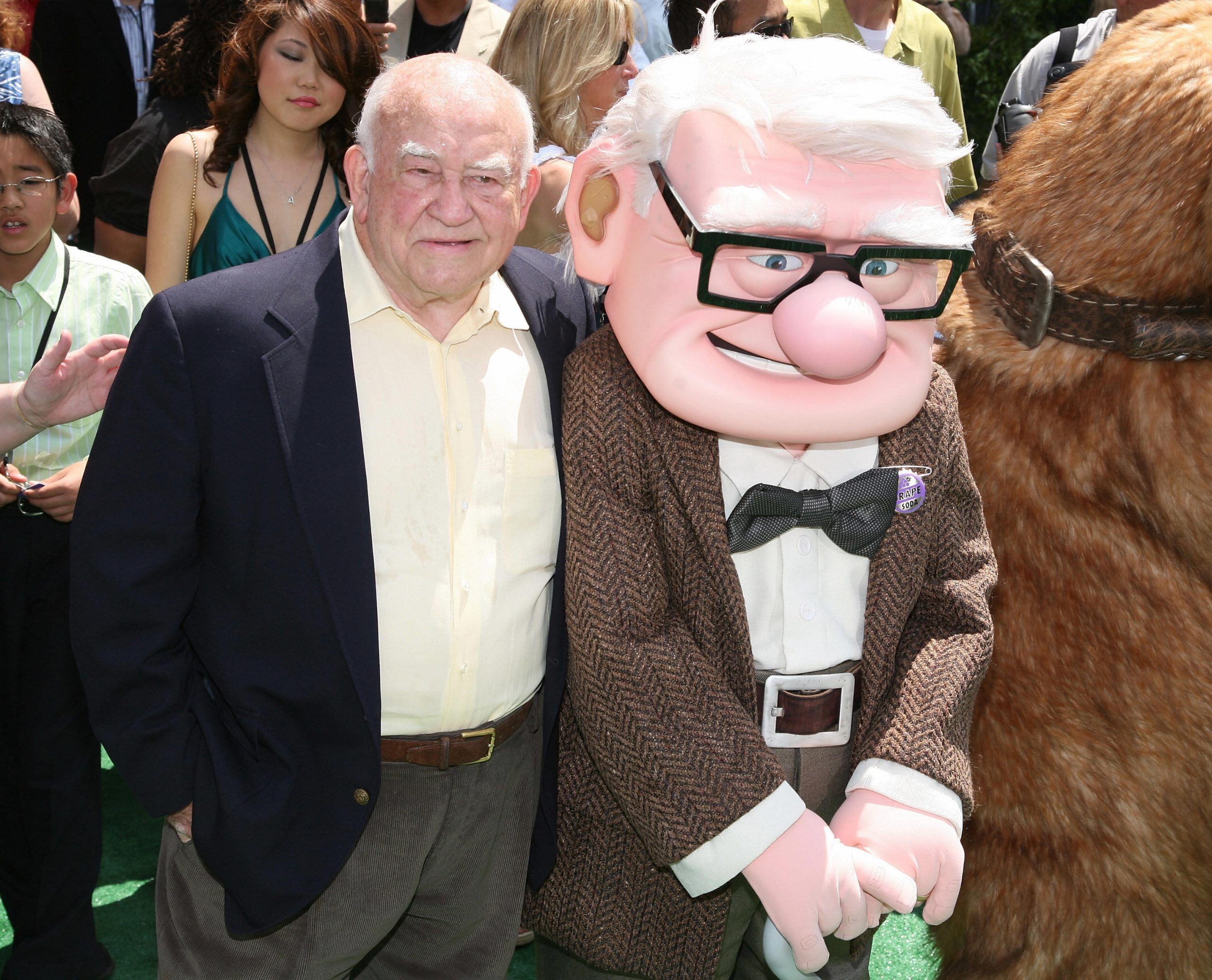 Asner died recently
One of the last remaining cast members from the Moore Show, Asner died at age 91 on Aug. 29.
His family announced his death via his Twitter account saying, "We are sorry to say that our beloved patriarch passed away this morning peacefully. Words cannot express the sadness we feel. With a kiss on your head- Goodnight dad. We love you."
Celebrities also paid tribute, including director Michael Moore who tweeted, "Making my 1st film, Roger & Me, I was broke so I wrote to some famous people to ask for help. Only one responded: Ed Asner. 'I don't know you, kid, but here's 500 bucks' said the note attached to the check. 'Sounds like it'll be a great film. I was an autoworker once.' R.I.P. Ed."
'Up' revitalized Asner
Asner told the Television Academy Foundation about the moment he was offered the opportunity to voice the lead role in Up. The actor described the animated film as being about "somebody who lost the most important thing in his life and can only envision being freed with the sting of death so he could join his wife, wherever she might be."
Although he admitted to feeling at first that the movie would be a dud, Up instead became an enormous success that reenergized Asner and his career.
"I started late summer, early fall of '08," he said. "Finished in spring of '09 and it opened two to three months later. I was reborn, it was a come to Jesus time. I was so cautious when it first came out. I don't think I was able to relax really and decide how good or how much I liked it until I saw it the third time."
Asner's work went beyond television and film
The seven-time Emmy winner won five of those trophies for his role as Lou Grant on The Mary Tyler Moore Show. He also served two terms as president of the Screen Actors Guild in the 1980s as actor Tom Arnold noted in a tweet honoring Asner.
"My friend Ed Asner was everything I've always wanted to be," Arnold wrote. "Actor, author, activist, warm, lovable, gruff, lefty, patriot and a great father. Every member of SAG owes Ed Asner so much. Please keep supporting @EdAsnerCenter." ⁦
Asner helped to establish The Ed Asner Family Center which, as its website states is, "a one-stop-shop for neurodivergent individuals and their families seeking wholeness in all attitudes of life." The Center wrote on Facebook following Asner's death, "Today we mourn the loss of a legend who had a heart of gold…Rest in peace knowing that through your talent, humor, strength, and commitment you made this world a better place for all of us. We will continue to honor your legacy every day."
Source: Read Full Article