Evangeline Lilly Refuses To Self-Quarantine From Coronavirus Because She 'Values Freedom Over Their Live
Evangeline Lilly, seriously, what are you thinking?!
The Canadian actress isn't taking this coronavirus thing too seriously, apparently, because judging by her own comments and words it sounds like she's not interested at all in social distancing. And despite living with her own elderly father — who has cancer, no less — the Lost star doesn't seem to be too concerned with trying to keep the virus from the old and vulnerable among the population. Wow…
The whole sordid situation was revealed in the comments section of the actress' most recent Instagram post, which you can see (below):
Along with the post, which shows Lilly's morning tea, the 40-year-old actress writes in the caption:
"Just dropped my kids off at gymnastics camp. They all washed their hands before going in. They are playing and laughing. #businessasusual"
Things quickly devolved from there, though, when fans and followers started asking the TV star for more info —  as in, what the deal was with her referring to things as "business as usual" and seemingly sending her kids off to camp without a care amid the worldwide COVID-19 outbreak.
When one follower broached the subject with the on-screen star, Lilly responded matter-of-factly, as you can see here: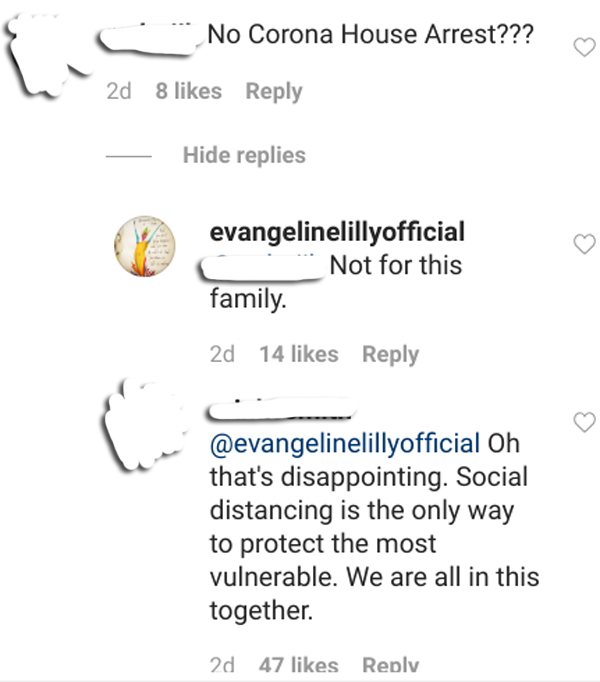 Hmmm…
After being called on her questionable actions by that bottom commenter in the pic (above), she posted a direct reply to the person in question — and while it was, to the actress' credit, very cordial and respectful, it also unearthed some shocking details that make her non-quarantine extremely questionable, to say the least: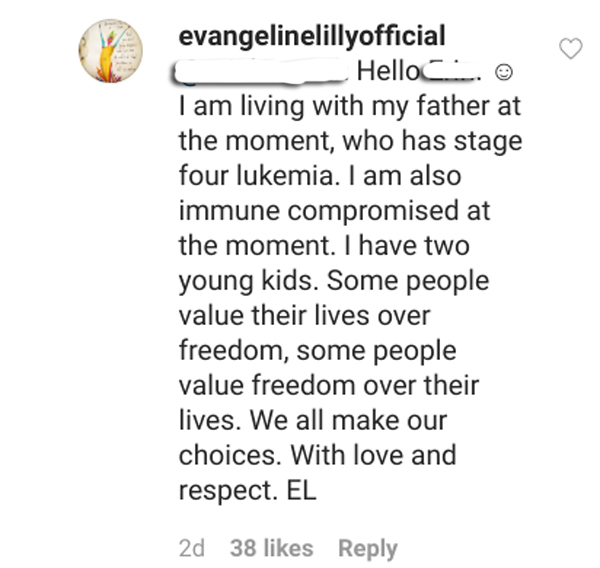 Jaw. Dropped.
So by her own admission, her father has stage-four leukemia (so sad in its own right) along with the compromised immune system that comes with a major disease like that… and she's not concerned about self-isolating for his sake?
Take it one step further and see she herself admits to having a compromised immune system — and yet, again, no clear desire to self-isolate to preserve her own health. And then there are her children, too. Evangeline, if you're not going to do it for yourself, do it for your poor father, or your innocent two kids!
We get it, y'all, for many of you it's SUPER annoying to be stuck inside all day, and we respect the ideals of freedom and being able to chart your own course as much as any American. But this isn't about that right now; it's about trying to flatten the curve and keep the disease from spreading exponentially to the point where it would almost certainly kill millions of our most vulnerable citizens.
We're all in this together! Seriously! And the faster people like Evangeline Lilly come to appreciate that, the better!
Related Posts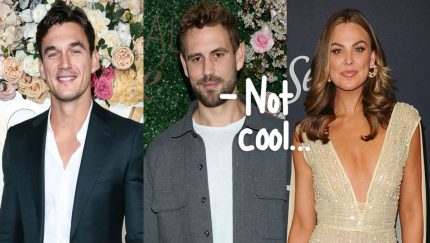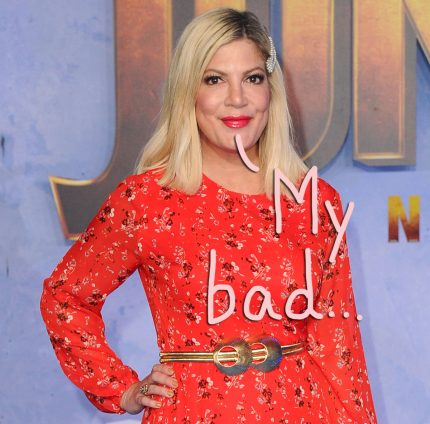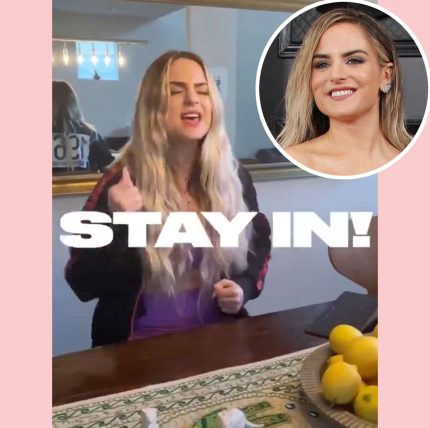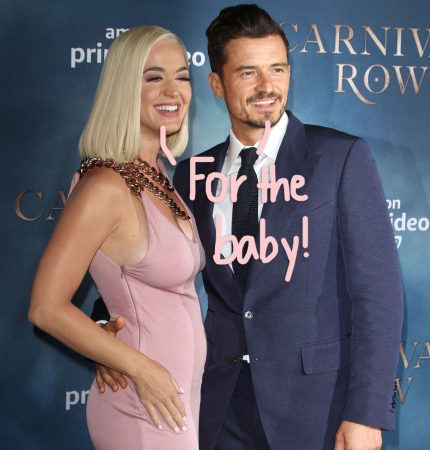 Source: Read Full Article