Fans Slam Chrissy Teigen for Violating Goya Brand Boycott With Beans Photo on Instagram
Chrissy Teigen just made a major mistake with an Instagram post that has fans calling her a total hypocrite.
The Instagram story seems innocent enough. In it, the 34-year-old cookbook author shows off an array of ingredients on her counter as she prepared to make oxtail stew. The only issue? Her stock included a can of Goya beans just one month after Teigen swore to boycott the brand.
Now fans are calling out the celeb for allegedly going back on her word.
Chrissy Teigen vowed to boycott Goya after the CEO praised Trump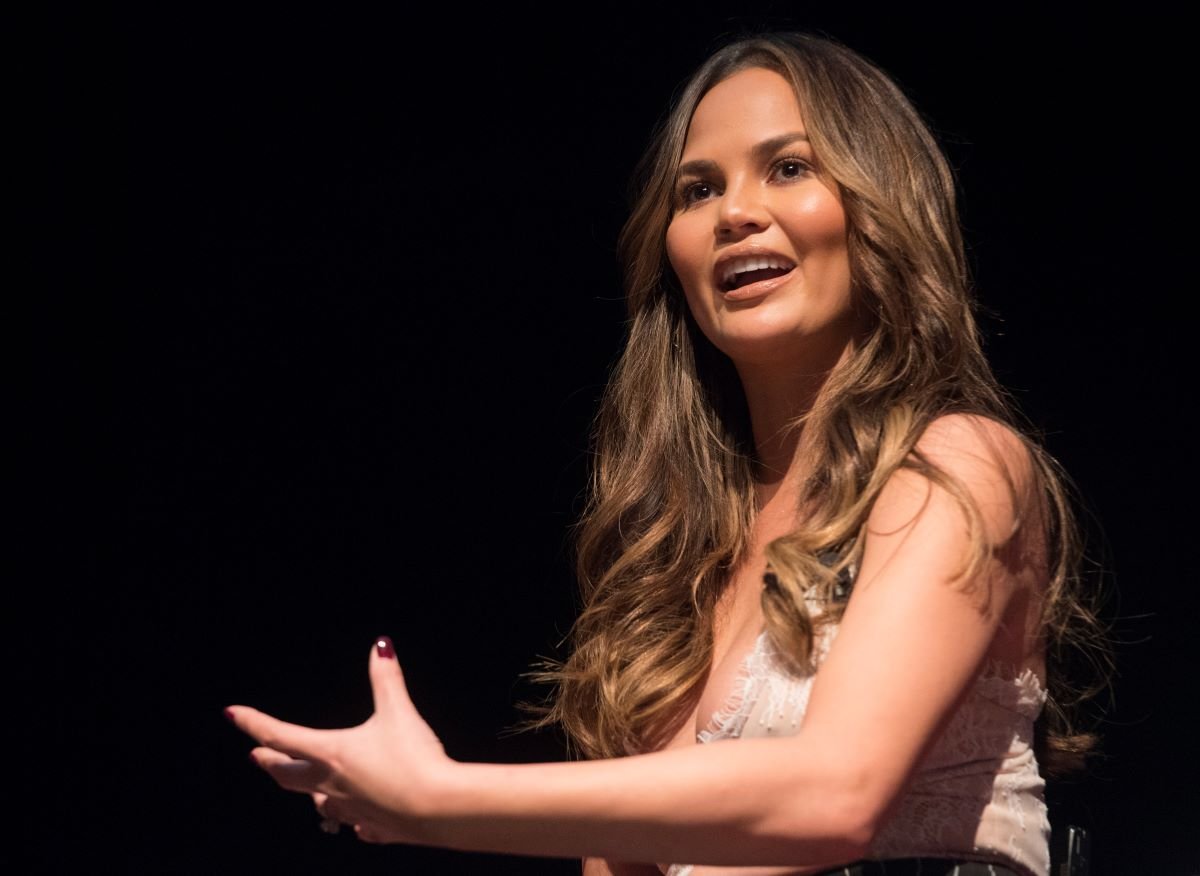 As an avid cook, Teigen was a huge fan of Goya products prior to statements the CEO made during a Hispanic Prosperity Event at the Rose Garden. Goya CEO Robert Unanue delivered a lengthy speech at the meeting and said, "We are all truly blessed, at the same time, to have a leader like President Trump who is a builder," Daily Mail reported.
The backlash and call for national boycotts was swift and fierce across social media. Teigen was one of the many celebrities who advocated finding alternative beans to use in their cooking. The former model tweeted on July 10, "F*********K. A shame. Don't care how good the beans taste though. Bye bye."
She followed up this post with an Instagram post saying, "There are other beans. Shop responsibly." When Ivanka Trump posted a photo showing support for Goya, Teigen doubled down on her original stance.
"Had it with anyone who EVER defends this woman or puts her as the 'sane' one in this family. What a repulsive trolling of the people," she wrote. "Also (in the SEA of illegal s–t this family does) is this even ethically ok or legal??"
A recent Instagram post shows Chrissy Teigen violating her Goya boycott
Plenty of social media users took photos of themselves disposing of their Goya stockpiles, but evidently Teigen didn't take her avoidance that far. Either that or she did some shopping recently that negated her self-imposed boycott.
In a recent Instagram story, fans could clearly see a can of Goya pigeon peas placed on her kitchen counter among other stew ingredients. They immediately started questioning the celeb on her choice of brand.
"Hey @chrissyteigen, what happened to boycotting Goya? Lmfao Your so lame," one Twitter user wrote.
"It's 4 am and I still can't stand Chrissy .. All that hype about canceling Goya yet you're using it lol," another agreed.
A third wrote: "lol. Chrissy Teigen is cooking with Goya beans on ig stories after starting the boycott for attention…. you can't make this level of detached performative activism up."
Fans are calling Teigen a hypocrite even if she already had the Goya beans
Many critics called Teigen a hypocrite for using Goya. And at least one fan admitted to the possibility that Teigen already had the beans prior to beginning her boycott but still lamented her including them in the Instagram story.
They wrote: "Disappointing. I get it if she already had it but don't promote them either…I'm still #boycottinggoya f–k them Trumpers."
So far, Teigen has not publicly commented on the Goya incident.
Source: Read Full Article