Fans Support Jenna Marbles After She Announces She Will Stop Making YouTube Videos
On June 25, YouTube personality Jenna Marbles announced she planned to stop making videos on the platform, possibly for good. She first created her channel in 2010, and is stepping back from the platform after apologizing for offensive videos she released in 2011 and 2012.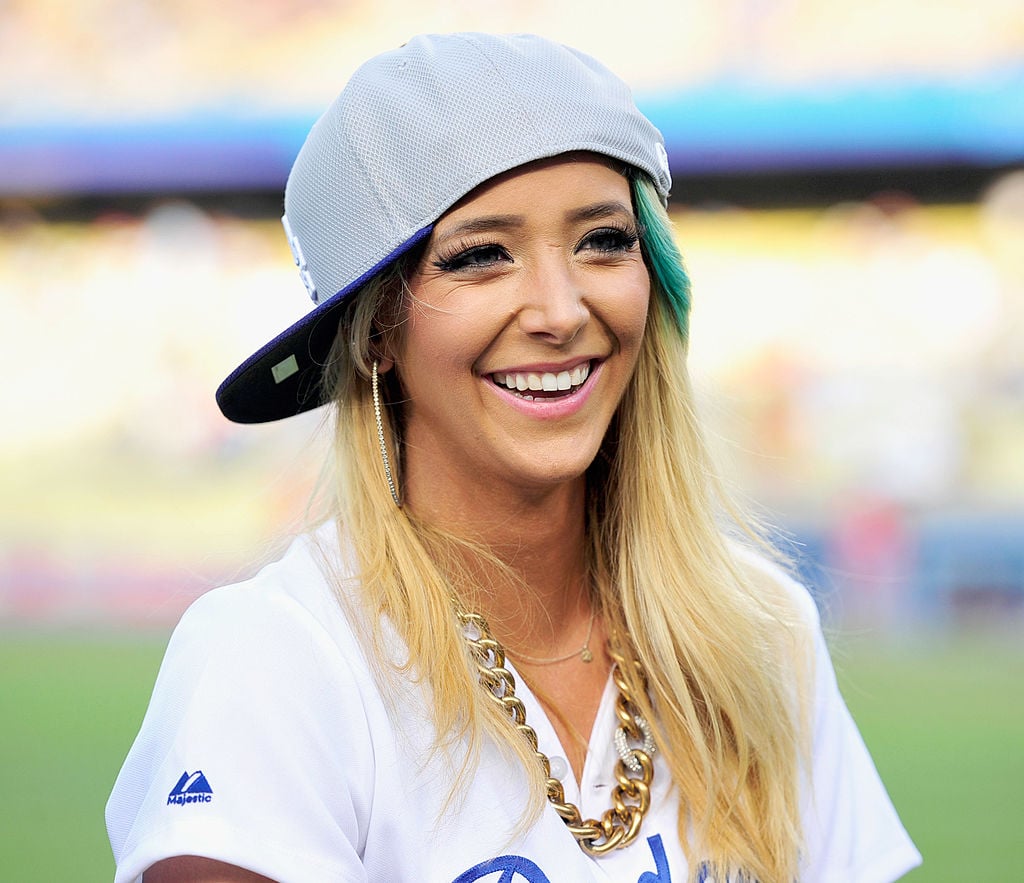 Jenna Marbles posted an apology on YouTube
Marbles posted a video on her YouTube channel titled "A Message" on June 25. In the video, Marbles told fans that she made a majority of the videos on her channel private. She also issued an apology for multiple videos, including one from 2011 where she impersonated Nicki Minaj in blackface.
"I want to hold myself accountable and it's painful to do it and it's not fun and it hurts and I'm ashamed of things I've done and said in my past but it's important," she said. "I want to make sure that the things I'm putting into the world are not hurting anyone."
Marbles also told fans that she would not be posting content on her YouTube channel for the foreseeable future.
RELATED: Jenna Marbles Net Worth: How This YouTube Star Became So Successful
"For now, I just can't exist on this channel … I think I'm just going to move on from this channel for now," Marbles said. "I don't know how long it's going to be. I just want to make sure the things I'm putting in the world aren't hurting anyone … so I need to be done with this channel, for now or for forever."
Her boyfriend is also taking a break from posting new content
Marbles, whose real name is Jenna Mourey, has been dating Julien Solomita for several years. On June 26, Solomita posted a message on TwitLonger announcing he is taking a break from his own YouTube channel to support Marbles during the time.
"jenna made a difficult decision this week. but it was the right one for her. for her mental health. and for her future… in addition to what jenna said in her video about her future on the /jennamarbles channel, there has also been the question of our shared podcast and twitch stream and how that is going to be moving forward. we don't have a definite answer for you right now. but we kindly ask for some time and space to figure it all out. however long that takes," Solomita wrote.
Solomita let fans know that for the time being he is taking a break from posting content on the internet.
"moving forward i have only one thing on my mind and that's taking care of my person. she needs me and i'm going to be here for her. when i feel its time, I'll be returning to the internet. for now i just want to say thank you for supporting jenna through thick and thin. you guys mean so much to us and we love you," he wrote.
Fans are supportive of Jenna Marbles
While fans are sad at the possibility of no more Jenna Marbles content, they are also supportive of whatever is best for Jenna Mourey.
"Friendly reminder that Jenna Marbles has been acknowledging and learning from her mistakes for years while educating those around her every step of the way. I hope she can see how much her personal growth has inspired me and so many others to put in the work to be better humans," wrote a Twitter user.
"there is more to jenna mourey than being 'jenna marbles' and if she doesn't want the weight of 20.2 MILLION people watching her every move i absolutely support her," a fan tweeted.
Source: Read Full Article