The First Photo Of True Thompson & Chicago West Together Is Here & It's Everything
It's Khloé Kardashian's birthday, you guys! It's no secret that the new mama has been through A LOT this year — from the life-changing birth of sweet Baby True, to being forced to deal with the whole reported cheating scandal surrounding her boyfriend Tristan Thompson. So it's only fitting that the first photo of True Thompson and Chicago West together came courtesy of Kim Kardashian to pay major tribute to her little sister on her birthday for her amazing strength in the face of all the drama. It's actually a super-sweet post that had me mad jealous that I don't have a sister. And the best part about the whole thing is the fact that in the pic, Khloé is holding both True and Kim's new daughter, Chicago on her lap — and I'm pretty sure it's the first-ever picture of these two adorable munchkins together! Can't stop staring at it!
"Happy Birthday to one of my favorite souls on this planet!" Kim wrote in the caption. "This year you have shown strength like none other. I admire you for always following your heart. I love seeing you as a mom and can't wait for the years ahead. Let's celebrate you today! I love you to infinity!"
There's a lot to unpack here, so let's get to it. First of all, little Chi may just be the cutest child I have ever seen. Her big brown eyes look just like Kim's! And OMG Baby True is such a mush I can't even take it. I love the fact that Khloé had her decked out in that adorable onesie! Does it have flowers on it? So girly! The Revenge Body star looks great, by the way! And check out KKW in a simple white hoodie without any makeup… I am seriously loving this clean-faced look on her! And I see she's rocking those controversial braids she trotted out for the recent MTV Movie & TV Awards on June 18.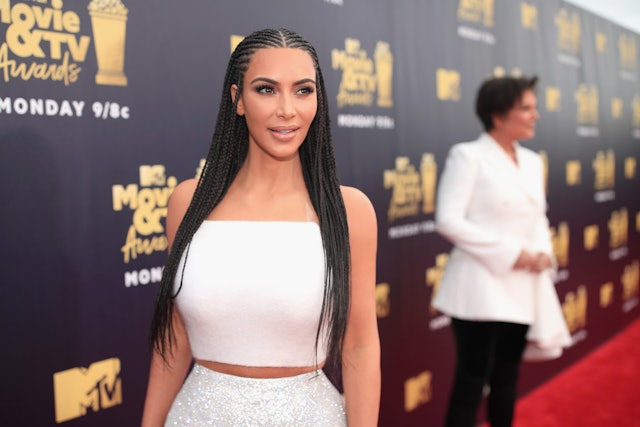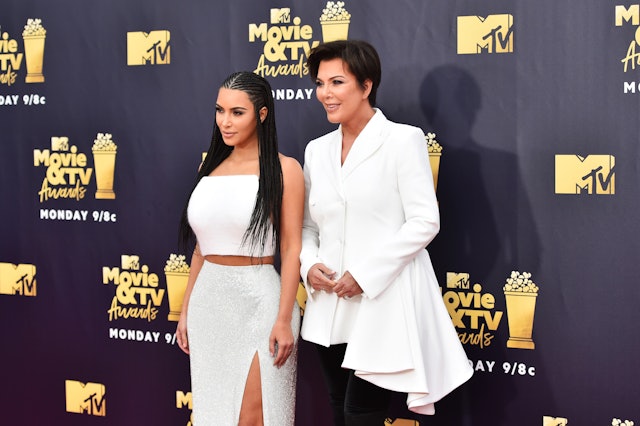 She did, however, share her own post for Khloé on Instagram — an adorable throwback of the youngest Kardashian daughter carrying a Mickey Mouse backpack.
"Happy birthday to my bunny @khloekardashian!!" she wrote in the caption. "Beautiful, smart, kind and the strongest person I know, you amaze me every single day."
"You are truly an angel on earth, my beauty, and I am so proud of you," she continued. "You bring laughter and love to everyone around you. You lift people up with your positivity and your passion. This year we celebrate you being a new mommy, and all the amazing blessings that brings. To watch you with baby True brings me the greatest joy. I love you to the moon and back!! You deserve the world. #HappyBirthdayKhloe."
Lots of Khloé's fans sent her bday love on Twitter, too — including Ellen DeGeneres, who graciously offered up her babysitting services.
"This tweet is good for one hour of babysitting from Auntie Ellen," she wrote. "(Offer excludes diaper changes, and must include a nap.)"
I'd take her up on that real quick, Khlo! And speaking of naps, it looks like a snoozefest is part the plan for KoKo's big day. "I'm already so overwhelmed with love and my birthday has just started," she tweeted. "Baby true is sleeping so I have to get back to sleep myself. I love you all!"
Right backatcha, mama! Have a great 34th!
Source: Read Full Article