'Game Of Thrones' Stars Emilia Clarke & Rose Leslie Went On A Girls' Trip To India &#82
Emilia Clarke has faced the horrors of White Walkers, betrayal, and sloppy writing with bravery and class — but she's apparently no match for stealthy monkeys.
The Game Of Thrones star took to Instagram on Friday to share a few photos from her trip to India with former costar Rose Leslie.
The ladies apparently decided to get away from it all after their TV lover/IRL hubby Kit Harington's stint in rehab following the series' end.
Unfortunately the girls' trip took a turn for the absurd as the duo ran into some trouble with a few of locals who "robbed" them blind.
The locals, according to the post, were a band of monkeys who found their way into the stars' suite and swiped some of their fruit!
Despite getting ransacked by rogue animals, however, the rest of their getaway went off without a hitch. In her caption, the Mother of Dragons said she and her wildling pal had a wonderful time reading, doing yoga, finding inner peace, and, of course, getting "buzzed off faces."
Along with a series of stunning pics from the trip (including a snap of the thieving locals), the 32-year-old actress wrote: 
"NAMASKAR India… NAMASKAR #anandaspahimalayas this is NOT an ad, this is just two gals buzzed off our faces on India, peace, being robbed blind by monkeys, (we hardly put up a fight) the best two books I've read in years (#theoverstory should be mandatory reading the world over), yoga, spice, mamma earth and figuring out that all you're ever looking for can be found within. Corny as hell but my god is it true."
https://www.instagram.com/p/B1xuR7hFNQz/
She definitely ain't the Mother of Monkeys! LOLz!
The getaway seemed to be just for the ladies, as Rose's hunky hubby was not seen in any of the pics. Other GoT castmates took notice, though: Alfie Allen sent his regards by liking the post, while Lena Heady wrote in the comments section: 
"Mother India"
Overall, it looks like Clarke has been enjoying her summer on the heels of GoT's controversial final season.
She posted pics from a separate trip earlier this month, concluding in her caption: 
"#NowIGetThisWholeHolidayThing"
After her amazing work on the HBO hit, gurl deserves all the holidays!
We mean, she did a LOT of heavy lifting in the last season, which saw her typically sympathetic and just character, Daenerys Targaryen, turning into Westeros Hitler in a single shot. (As you may recall, fans were livid over this sharp pivot.)
As we reported, the star landed a Best Lead Actress Emmy nomination for playing the Dragon Queen. If she wins, we sure hope gurl keeps her Emmy safe from prowling primates!
Related Posts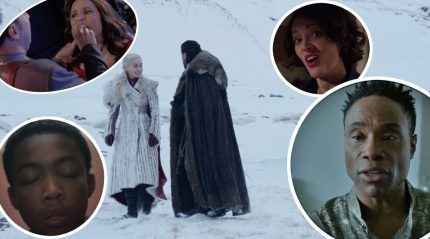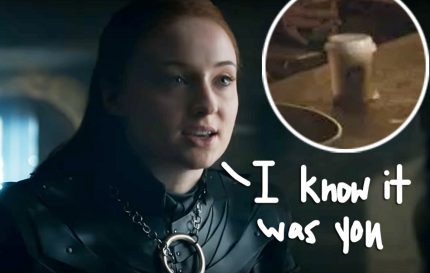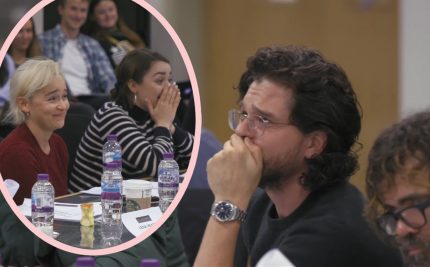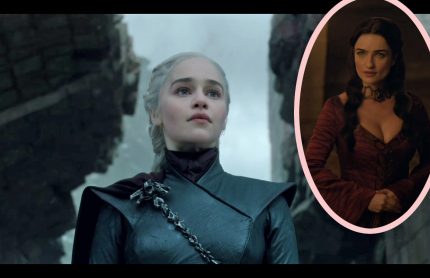 Source: Read Full Article