Here's What Is Coming To Amazon Prime In May 2018
Amazon Prime has an unusual lineup this May.
Along with the typical strategy of adding dozens of movies and a few original shows, Amazon also acquired nearly three dozen forgotten-about miniseries from the last few decades. If you've been wanting to nostalgia-binge on mediocre television that you watched in the 1980s, Amazon finally has you covered this month.
Of course, there are many movies and shows that are actually worth your time, too.
Near the end of the month, the recent critical hit "Howards End" will be available. Another critical hit from last year, "Last Flag Flying," is available May 4. Likely to be popular is the addition of the "Rocky" series and many James Bond movies. There's "A Very Brady Sequel." So many options.
Check out the full list of arrivals and departures below. And if you want to stay informed on what's joining streaming services on a weekly basis, make sure to subscribe to the Streamline newsletter.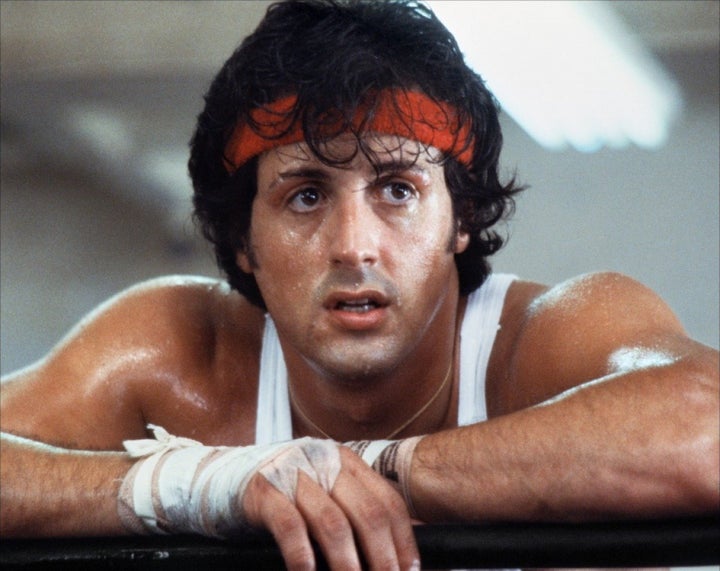 This is part of Streamline, HuffPost's weekly recommendation service for streaming shows and movies. Every Saturday, Streamline ranks the best shows to watch online, including a specific focus on Netflix.
Arrivals 
May 1
"3 Ways to Get a Husband"
"40 Days and 40 Nights"
"A Very Brady Sequel"
"A.I. Artificial Intelligence"
"An Inconvenient Truth"
"Baby Boom"
"Back to School"
"Bad News Bears"
"Barefoot"
"Beyond Borders"
"Blame"
"Brother Nature"
"Bull Durham"
"Cool World"
"Cyborg"
"Diamonds Are Forever"
"Dr. No"
"Eight Men Out"
"Elizabethtown"
"Evolution"
"Foxfire"
"Frailty"
"From Russia With Love"
"Gator"
"Ghost Town"
"Goat"
"Goldfinger"
"Holy Air"
"Hot Boyz"
"Immigration Tango"
"Insomnia"
"Iron Eagle IV: On the Attack"
"Kalifornia"
"Live and Let Die"
"Love Is a Gun"
"Manhunter"
"Men With Brooms"
"Murder on the Orient Express"
"Never Say Never Again"
"New Rose Hotel"
"Ninja Masters"
"Octopussy"
"Outcast"
"Perfect Score"
"Perfume: Story of a Murderer"
"Psychopaths"
"Race for Your Life, Charlie Brown"
"Rocky"
"Rocky II"
"Rocky III"
"Rocky IV"
"Rocky V"
"Sabrina"
"Saturday Church"
"School Ties"
"Set Up"
"Starting Out in the Evening"
"Strategic Air Command"
"The Benchwarmers"
"The Benefactor"
"The Box"
"The Brady Bunch Movie"
"The Counterfeit Traitor"
"The Crow"
"The Elephant Man"
"The Golden Compass"
"The Hangman"
"The House I Live In"
"The Hurt Locker"
"The Last Castle"
"The Legend of Bagger Vance"
"The Man With the Golden Gun"
"The Saint"
"The Spy Who Loved Me"
"Thief"
"Thirst Street"
"Thunderball"
"Twisted"
"Untamed Heart"
"Wild Thornberrys"
"Wish Upon a Star"
"Wonder Boys"
"You Only Live Once"
"Aristocrats" (Limited Series)
"Banished" (Limited Series)
"Charles II ― The Power and the Passion" (Limited Series)
"Daniel Deronda" (Limited Series)
"David Copperfield" (Limited Series)
"Desperate Romantics" (Limited Series)
"Ivanhoe" (Limited Series)
"Jane Eyre" (1983, Limited Series)
"Jane Erye" (2006, Limited Series)
"Life in Squares" (Limited Series)
"Little Dorrit" (Limited Series)
"Lorna Doone" (Limited Series)
"Love in a Cold Climate" (Limited Series)
"Mansfield Park" (Limited Series)
"Martin Chuzzlewit" (Limited Series)
"Middlemarch" (Limited Series)
"Oliver Twist" (1985, Limited Series)
"Oliver Twist" (2007, Limited Series)
"Our Mutual Friend" (Limited Series)
"Pride and Prejudice" (Limited Series)
"Sense and Sensibility" (1981, Limited Series)
"Sense and Sensibility" (2008, Limited Series)
"Sinbad" (Limited Series)
"Tess of the D'Urbervilles" (Limited Series)
"The Buccaneers" (Limited Series)
"The Hitchhiker's Guide to the Galaxy" (Limited Series)
"The Lost World" (Limited Series)
"The Office" (Limited Series)
"The Pickwick Papers" (Limited Series)
"The Tenant of Wildfell Hall" (Limited Series)
"The Way We Live Now" (Limited Series)
"Tom Jones" (Limited Series)
"Vanity Fair" (Limited Series)
May 4
"Last Flag Flying" (Amazon Original movie)
May 5
"Warrior"
"Diablo Guardian" (Season 1, Prime Original series)
May 11
"Rocky & Bullwinkle" (Season 1, Prime Original series)
May 12
"Baywatch"
"Still Mine"
"Orphan Black" (Season 5)
May 15
"How to Be a Latin Lover"
May 18
"You Are Wanted" (Season 2, Prime Original series)
May 19
"Beatriz at Dinner"
"Shooters" 
May 22
"Dino Dana" (Season 2, Prime Original series)
May 23
May 25
"Picnic at Hanging Rock" (Season 1, Prime Original series)
May 27
"Just Getting Started"
"The Wedding Plan"
May 29
Source: Read Full Article