How Much Money Is Matt Bomer Really Worth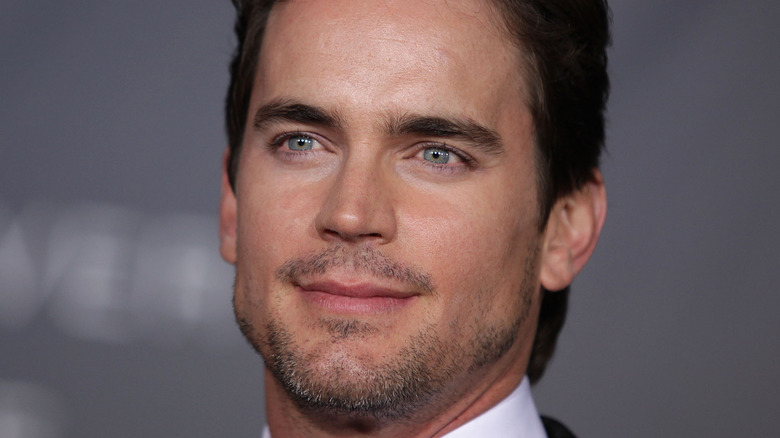 Matt Bomer is an American television and stage actor, best known for his performances in "White Collar" and "The Normal Heart," who has an estimated net worth of $9 million (via Celebrity Net Worth). When we think of chiseled heartthrobs with acting skills off the charts, pretty much only one name comes to mind: Matt Bomer. The actor took the world by storm when he brought the tantalizing con artist, Neal Caffrey, to life in the hit show "White Collar," but Bomer has been in and around the acting world for years. Striking an interest in the performing arts in his high school days, it seems as though Bomer has known for some time that performing was his calling — he certainly was clued into something, because he has gone from one successful project to another.
Bomer's career has seemed to exist on a steady upward trajectory. After landing small roles in soap operas, the actor has gone on to star in hit television shows and films (we're still not over his performance in "Magic Mike"), and his net worth has reflected this progression. With his looks and talent, it's no wonder that the very sought-after actor gets cast again and again. So, let's dive more into Matt Bomer's net worth.
Matt Bomer was born in Missouri to two very supportive parents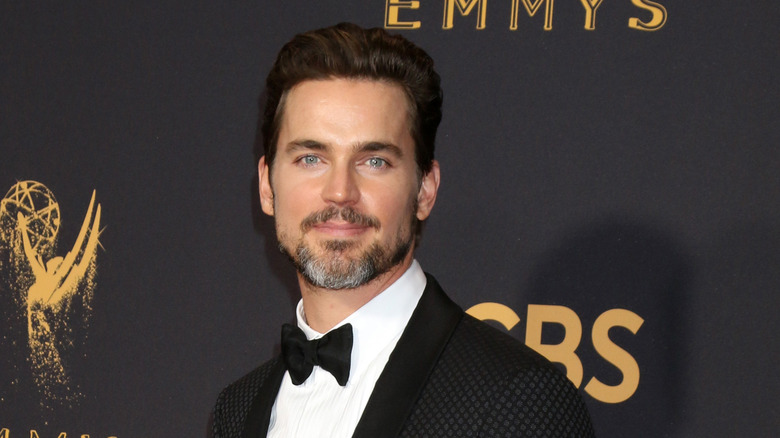 Matt Bomer was born Matthew Staton Bomer on October 11, 1977, in Missouri. His parents, John and Sissi Bomer, moved to Spring, Texas, where Matt spent the majority of his time growing up. One of three kids (Matt has a sister, Megan, and a brother, Neill), Matt's heritage tracks back to English, Welsh, Irish, German, and Scottish origins, but the Texas life was really his experience growing up (via Boomsbeat). "I grew up in Texas, in a family where outdoorsmanship was a big part of our lives," the actor told Boston Common. 
Matt also highlighted the ways in which both of his parents were supportive of his "active imagination." "A lot of times I was off in my own little world, daydreaming about movies and stories and characters," he said. "I would dwell on storytelling for hours on end," and, despite any concerns, his parents were in his corner. 
Speaking of his parents, Matt's dad was drafted by the Dallas Cowboys in 1971 (via Boomsbeat). So when we talk about Matt's financial background as a kid, it's really his dad's we should focus on. Average NFL salaries in the 1970s were $23,000, which equates to about $160,000 a year in 2021, so the household seemingly was in decent financial shape.
Matt Bomer didn't follow in the footsteps of his NFL player father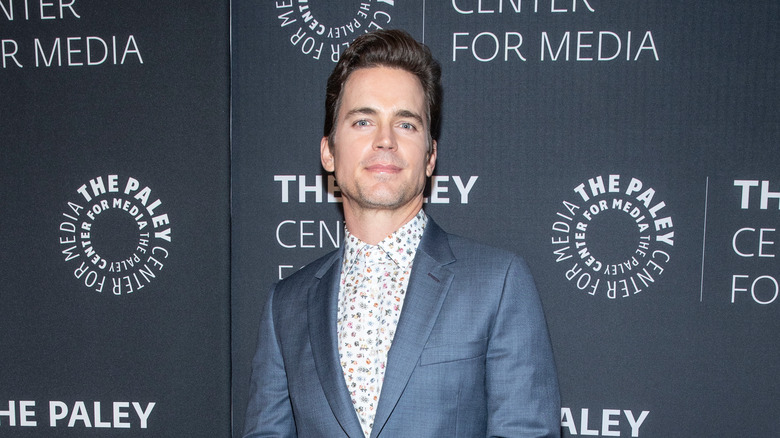 A peak at Matt Bomer's chiseled abs in "Magic Mike" might make you think that he was an athlete. And, because of that, it might not come as a huge surprise to learn that Matt followed (partially) in his dad's footsteps. As aforementioned, John Bomer was drafted by the Dallas Cowboys, so football was a big part of Matt's life. According to Parade, Matt played as a receiver and defensive back in high school and, had he made it big in the NFL, could've received an average salary of $860,000 (via Chron). 
But Matt revealed that going pro was never something that he was interested in doing, and, instead, he dropped out of athletics so he could pursue an acting career (where the average salary is about $58,000, as noted by Salary.com). "There was not a sparkling, bright future for me in that sport, so I stopped playing and started working in theater my senior year," he told Parade, clearly displaying a passion for the far less lucrative career path. However, we should note that every Thanksgiving Matt spends with his family in Texas includes a game of touch football.
The actor started his career while in high school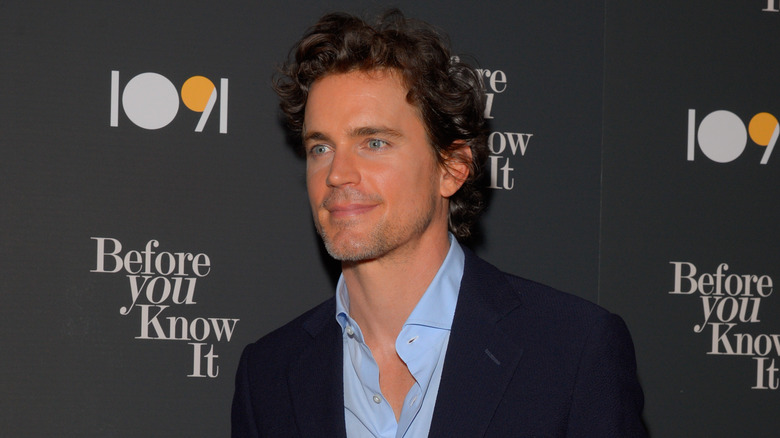 The difficult part of pursuing acting as a career is getting your foot in the door. It may seem impossible at times, but thanks to an acting scholarship, Matt Bomer was able to begin pursuing an acting career during his high school days. He told Boston Common that, thanks to a theater arts teacher, he tuned his craft enough to attract financial support. In fact, before graduating from Klein High School (where he served on the student council, we should add, because that seems like a very Neil Caffrey-esque thing to do, that is, if the voting system had been rigged by Mozzie), Bomer had already begun gaining attention for his acting chops. 
As noted by Boomsbeat, Bomer's acting career started to take shape when he landed a part in the Alley Theatre's production of "A Streetcar Named Desire" during his senior year of high school. Bomer would pay (in both time and gas money, we would think) to drive half an hour from his school to the theater and do his homework during intermission before making the journey back home.
Matt Bomer worked this job to support his early acting career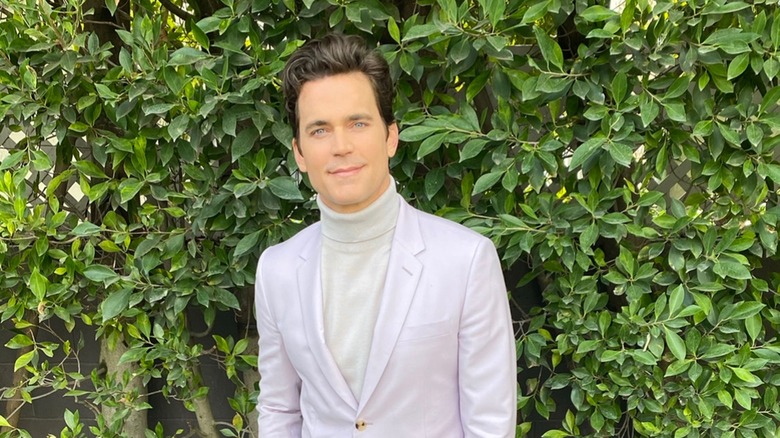 A lot of us know the realities of working odd jobs. Matt Bomer clearly knew that acting was the path he wanted to pursue from a young age, and he was so adamant that his goals would be met that he took a janitorial job while in high school to support his dreams. In an interview with Boston Common, Bomer spoke about the (we can only presume) minimum-wage job that helped him put a little bit of money aside. "I guess that's how you really know if you want it," Bomer said with a laugh as he recalled the job. "If you can go to school all day and clean an office building all night and still want to work on monologues at the end of the day."
Bomer was born in 1977 and graduated from high school in 1996, meaning that he most likely made the minimum-wage rate that was standard in the 1990s. We did a bit of digging and discovered that the minimum wage from 1992 to 1996 was $4.25, increasing a whopping 50 cents in 1996. In 2021 money, Bomer was making about $8 an hour.
The White Collar star studied acting in college alongside his future co-star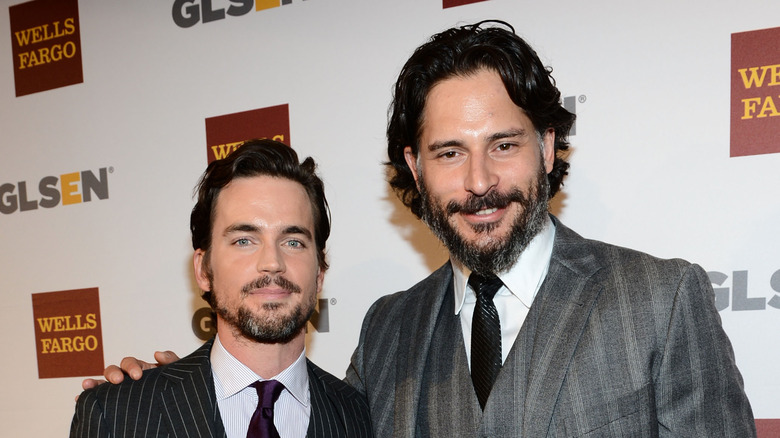 Matt Bomer worked on his acting skills all throughout high school. The hard work paid off when he was accepted to Carnegie Mellon University to study acting. As noted by Bustle, Bomer studied classical theater (think Shakespeare) alongside his classmates, one of which just happened to be his future "Magic Mike" co-star, Joe Manganiello. "We did come up through drama school together," Manganiello said of his university experience with Bomer. "Chekhov, and Shakespeare, and Ibsen and all of that. Now, at this moment in our careers where Scene 1, Take 1, Joe, you're going to get naked and cannonball Channing [Tatum] into a pool. That education really paid off," he joked.
Bomer also joked about the transition from classical theater to "Magic Mike," saying, "Seeing the culmination of all those years just come to fruition in that moment, to me, was so mind-blowing and epic." When it comes to the cost, well, we looked through Carnegie Mellon's financial report, and a year's tuition in 1999 (Bomer graduated in 2001) was $21,275. While it's unclear exactly how he paid for school, it's clear that college is a lot more expensive now than it was just 20 years ago.
Matt Bomer landed his first credited role on this iconic soap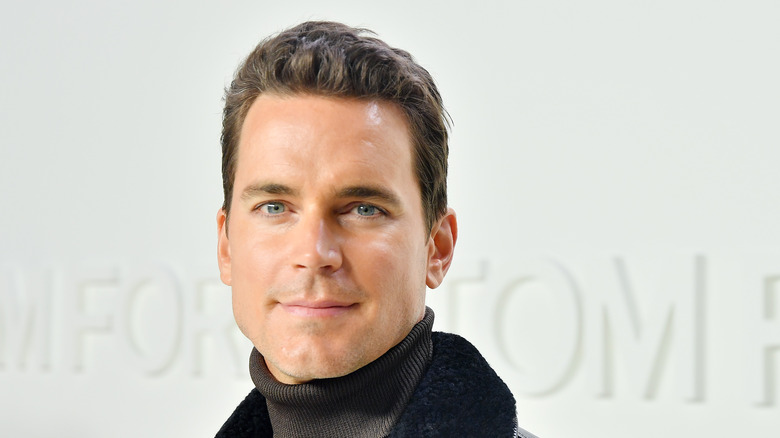 Matt Bomer dedicated his extra time in high school, and the entirety of his college career, to acting. We can only imagine just how excited the blooming star was when he landed his first credit in 2000. In a sit-down with Parade, Bomer shared that his first credited acting gig was a two-episode arc on the soap opera "All My Children" as Ian Kipling, starring alongside famed soap star Susan Lucci. "It was a two-episode arc with Erica Kane and her daughter, Bianca. I was terrified, but I remember being really impressed with how well Susan Lucci knew her character and how she stood up for herself," Bomer said of the experience. "I thought, 'Oh, this is why you've had this beloved character for decades.'" 
Bomer then went on to find work on other soaps, including "Guiding Light," in which he starred from 2002 to 2003. He also made an appearance in the 2006 film "The Texas Chainsaw Massacre: The Beginning." All of this experience started to add up, and Bomer was quickly on his way to becoming a household name with a lucrative salary to boot.
Matt Bomer's star continued to rise, as did his salary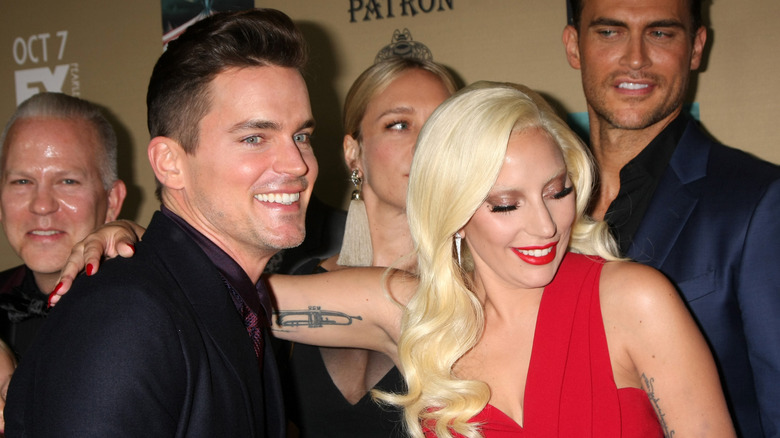 Don't feel too bad if you didn't know about the gorgeous, talented actor that is Matt Bomer until the hit show "White Collar." The FBI/art theft drama put Bomer on the map, and, as noted by E! News, the show ran for six seasons on the USA Network, from 2009 until 2014. Following the character arc of Neal Caffrey, "White Collar" provided dynamic storylines that viewers could sink their teeth into. As noted by TheCinemaholic, Bomer made $125,000 per episode, a pretty sizable salary.
"White Collar" proved that Bomer could carry his own. As such, he was able to turn his attention to other projects, landing a small role in Season 4 of "American Horror Story" (via Screen Rant). Creator Ryan Murphy must've been a fan of Bomer's, because the actor returned for Season 5 in a big way, starring alongside Lady Gaga — and earning a hefty salary to boot. Though Bomer has not returned for subsequent seasons of the show, in 2021, he did appear in the anthology series "American Horror Stories," a spinoff of the original. According to TheCinemaholic, Bomer's rate of $125,000 per episode, established during "White Collar," was met, if not exceeded.
The actor came out as gay in 2012 and announced his marriage in 2014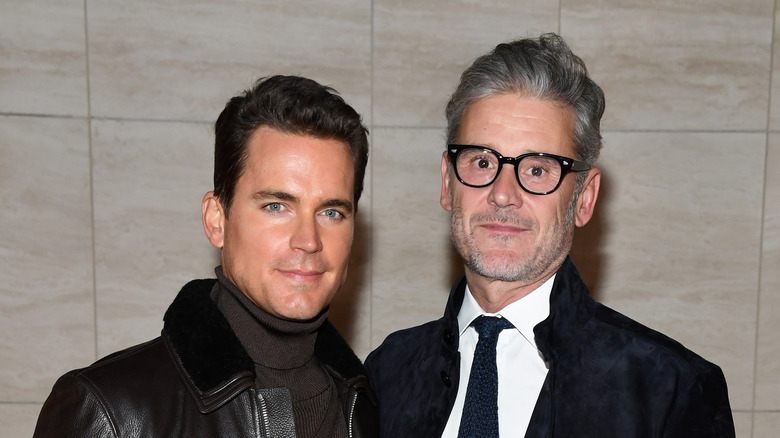 There is something about celebrities keeping their personal life private that we really respect. Matt Bomer is one who has made a point of revealing information about his personal life on his own terms. But, as noted by E! News, Bomer made a huge announcement back in February 2012 when he revealed he was gay and, shortly thereafter, that he and his husband, Simon Halls, got married in 2011.
In his acceptance speech during the Desert AIDS Project's Steve Chase Humanitarian Awards, Bomer thanked his husband and their children (more on them in a second) for their continued support. "I'd really especially like to thank my beautiful family: Simon, Kit, Walker, Henry," Bomer said. "Thank you for teaching me what unconditional love is. You will always be my proudest accomplishment. God bless you." And to add to Bomer's ever-increasing net worth is that of his husband, Halls, a sought-after Hollywood publicist, who, alone, is worth $2.5 million (per Bio Gossip).
Matt Bomer and his husband have three kids together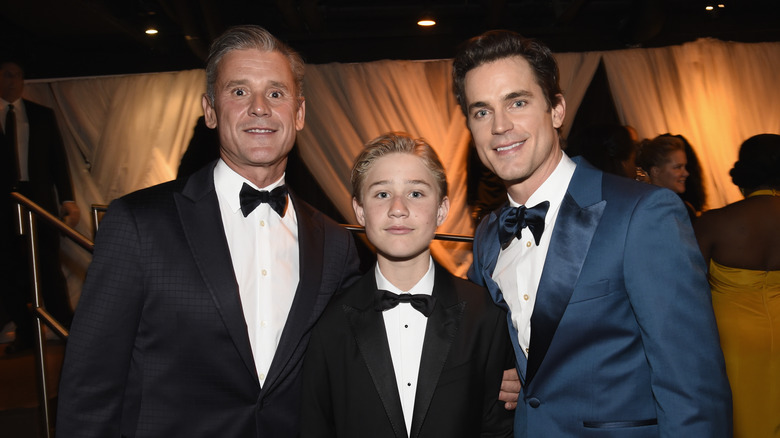 There's something really heartwarming about knowing that, while Matt Bomer was (and is) thriving professionally, his private life has also been thriving. According to PopSugar, he and husband Simon Halls have three kids together via surrogacy — son Kit, who was born in 2005, and twin boys Henry and Walker, born in 2008 — which could've set the couple back anywhere between $100,000 and $150,000 per child, via U.S. News & World Report. 
Bomer has shared some heartwarming stories about his kids, including the time Kit "came out" to his two dads as straight. In an interview with RuPaul (who has his own hefty net worth), Bomer shared details about their conversation, saying, "[Kit] said, 'I love and respect that you guys are who you are. I'm straight, that's how I identify.' And it was a big, nice, sweet moment" (via Metro). Bomer added, jokingly, that "anything can happen" and that he'd "be there with open arms" if his son ever came to the table with another personal announcement. 
His performance in The Normal Heart won Matt Bomer a Golden Globe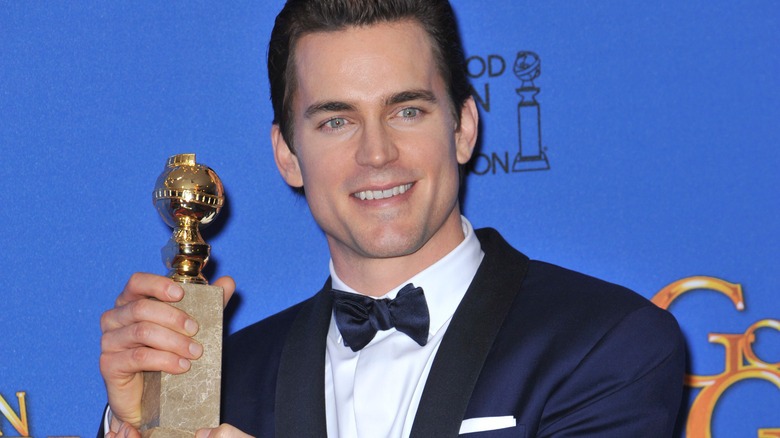 It's no secret that Matt Bomer has some captivating acting skills. So, when Ryan Murphy's project "The Normal Heart" — based on the impactful play by Larry Kramer — presented itself to Bomer, the actor jumped at the opportunity, especially since he was taken by the work way back during his teenage years. Because the story had such a powerful influence on him, Bomer recalled that he "didn't care" what role he got — as long as he was a part of it. "I was just incredibly fortunate that Ryan saw something in me for this role and believed in me, because there was nothing, really, in my body of work that would have indicated that I could play this role," Bomer shared with Vulture. "So that's a testament to him." 
Murphy clearly knew that Bomer had what it took, because the actor took home the Golden Globe for best supporting actor in a series, mini-series or TV movie, as noted by People. And, while winning a Golden Globe doesn't immediately translate to a higher paycheck as a result, it no doubt boosted Bomer's career in a big way.
Matt Bomer starred in this DC Universe project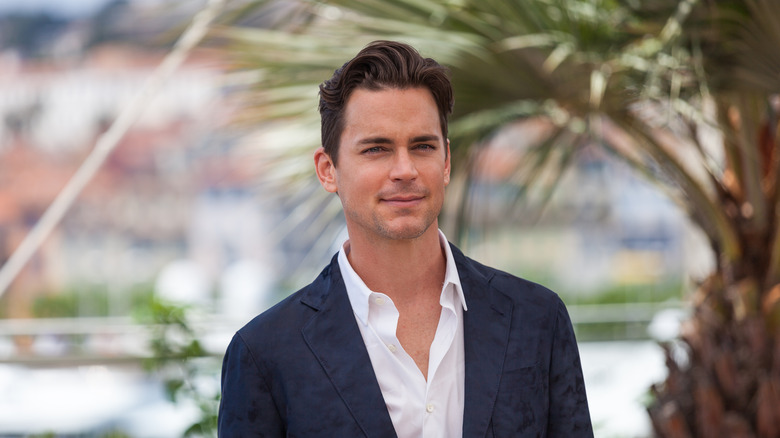 With so many projects under his belt, it's no wonder that Matt Bomer is a sought-after actor, who even lends his skills as a voice actor. As noted by Pride, Bomer voiced superhero The Flash in the animated film "Justice Society: World War II," part of the DC superhero franchise. The film, which received an 81% on Rotten Tomatoes, was praised as a "fun and fast-paced outing from the DC Universe Movies series, with Matt Bomer's take on Barry Allen a real charming highlight." For die-hard fans of Bomer, his move to the DC scene shouldn't come as a surprise. Although it remains unclear exactly how much Bomer was paid to voice The Flash, Voice Over Tip noted that top voice actors can make up to $300,000 per episode.
As E! News reported, Bomer was even a favorite to star as Superman in the 2013 film "Man of Steel," even loaning his voice to Clark Kent in the animated film "Superman: Unbound." However, in the end, the role of Superman, unfortunately, went to Henry Cavill, leading Bomer to lose out on another hefty salary. Maybe it's just us, but we can't help but imagine how good he would've looked in that Superman outfit.
Matt Bomer bought a stunning home in the Hancock Park area of LA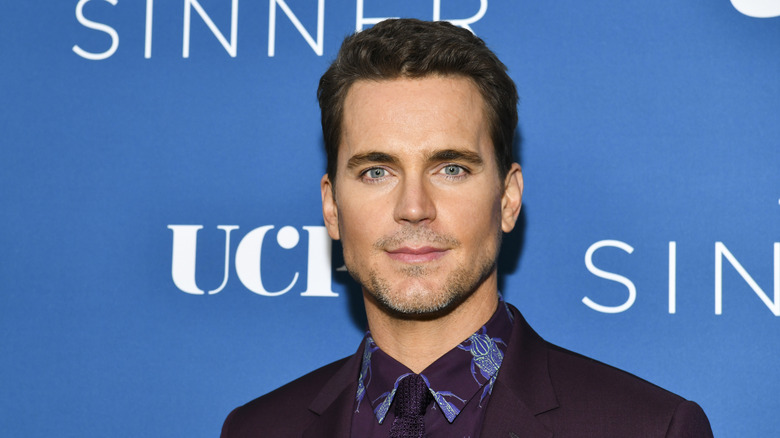 As a result of his lucrative career, Matt Bomer has the luxury of being able to splurge on some seriously impressive real estate. As noted by Variety, the actor owns a 6 bedroom, 4.5 bath home in the historic Hancock Park neighborhood of Los Angeles. The gorgeous property, located behind a thick, ivy-adorned wall, shielding it from street view, set the "White Collar" star back a hefty $3,125,000.
Variety noted that the 4,741 square-foot house — originally built in 1922 — impresses from the minute you walk in the door, with its "impressive entrance hall blessed with gleaming ebony hardwood floors" and unique details like vintage lights, leaded glass windows, and wood staircase. Other features include a one-bedroom, one-bathroom suite for staff on the main floor of the house, while the other five bedrooms are all situated on the second floor. One of the bedrooms, in fact, was converted into a fully-organized dressing room with custom shelving units, drawers, and hanging bars for clothing (perfect for an actor who may want to do at-home fittings). 
The actor's career has allowed him to profit off of endorsements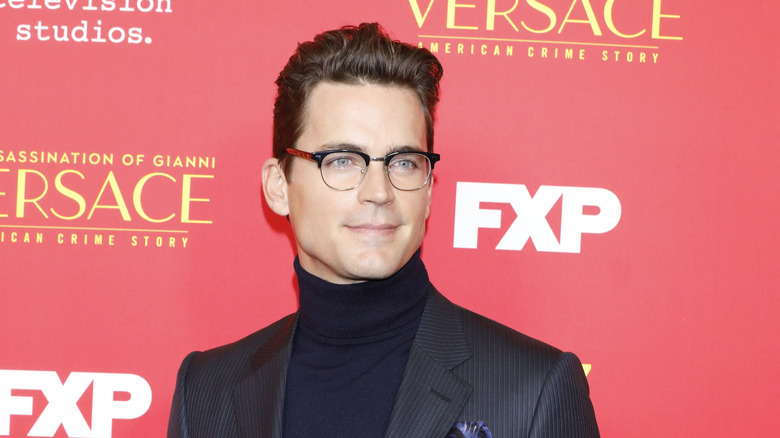 Given that Matt Bomer's acting career has given him an impressive platform, the actor has partnered with a number of brands. As noted by TheCinemaholic, this aspect of Bomer's life adds a good chunk of change to his annual income — in fact, a whole $235,000 of it comes from brand endorsements and sponsorship deals alone. 
We took a look at his Instagram page to see what brands Bomer works with. There's his work with City Harvest NYC, an organization dedicated to feeding food insecure New Yorkers. "No one in NYC should have to struggle to put meals on the table for their families when so much good food goes to waste," Bomer wrote on Instagram, before encouraging followers to go to the link in his bio to "take action." Bomer has also taken to Instagram to promote his collaboration with Privé Revaux, a brand of designer sunglasses, a project in which the actor partnered with actress Ashley Benson. If one thing is for sure, there is no stopping Bomer and his takeover of Hollywood.
Source: Read Full Article