How the Royal Family Is Changing Plans Due to the Coronavirus
Update 6/10/20:
Buckingham Palace revealed on Wednesday that a pared-down version of Queen Elizabeth's annual birthday celebration, Trooping the Colour, will take place this year.
Due to the ongoing coronavirus pandemic, the ceremony, which is scheduled for June 13, will be a "much smaller" fete in the quadrangle of Windsor Castle, where the sovereign and her husband, Prince Philip, recently posed for the Duke of Edinburgh's 99th birthday.
A smaller-sized parade and military salute will happen in the courtyard, where the queen will also make a brief appearance.
Update 3/27/20:
As the coronavirus pandemic continues to affect the U.K., the queen's annual birthday celebration, Trooping the Colour, will not take place in it's normal fashion. A statement from Buckingham Palace confirmed that new ways to mark the queen's birthday are being considered, while adhering to government advice amidst the pandemic.
"In line with Government advice, it has been agreed that The Queen's Birthday Parade, also known as Trooping the Colour, will not go ahead in its traditional form," read a statement from Buckingham Palace. "A number of other options are being considered, in line with relevant guidance."
Update 3/20/20:
The traditional Changing of the Guard ceremony will no longer take place at the queen's estates of Buckingham Palace, St. James's Palace, and Windsor Castle due to the coronavirus pandemic.
"In line with Government advice to avoid mass gatherings, it has been agreed that the ceremonial of the Changing of the Guard at Buckingham Palace, St James's Palace and Windsor Castle will be postponed until further notice. Advice will be reviewed on an ongoing basis, with a view to restarting when appropriate," read an official statement from Buckingham Palace.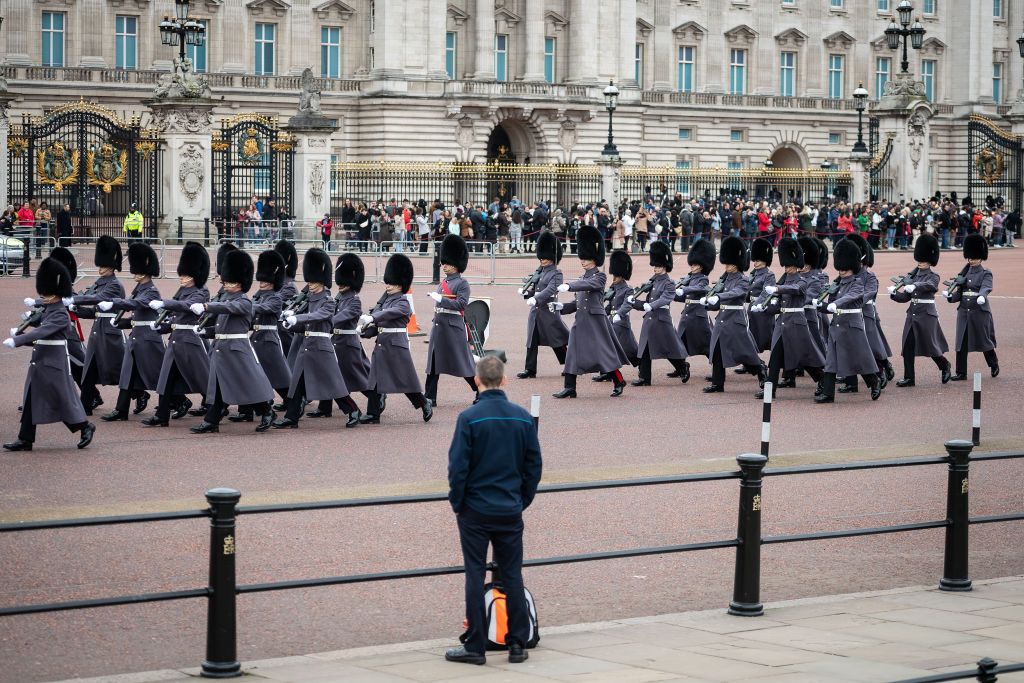 Update 3/17/20:
Along with upcoming travel plans, Queen Elizabeth II is set to announce the cancellation of her annual Buckingham Palace garden parties, according to The Evening Standard. The queen hosts three garden parties each year at Buckingham Palace and one at the Palace of Holyroodhouse in Edinburgh. Due to the growing global concern surrounding the coronavirus pandemic, the Buckingham Palace garden gatherings will be postponed until next year.
"We are studying the implications of the new Government advice and its impact on forthcoming events," read an initial statement from Buckingham Palace on Monday. "For guidance we hope to inform the public of any amendments shortly."
Shortly after, another press release from Buckingham Palace provided detail on changes and adjustments to the Queen's social calendar. According to the release, the queen's upcoming audiences with the Prime Minister, Commanding Officer and Bishop of Hereford will continue as scheduled. Audiences afterwards will be reviewed on "an ongoing basis, in line with the appropriate advice."
The queen is also expected to move to Windsor Castle for the Easter period beginning March 19th—a week earlier than initially planned—and she is expected to stay at Windsor beyond the Easter period.
Upcoming public events with typically large crowds and attendance by members of the Royal family are expected to be cancelled or postponed in the coming months. Whether or not special events such as Trooping the Colour, the 75th anniversary of VE Day and a State Visit from the Emperor and Empress of Japan will continue to take place will be decided "in due course, with consultation [from the] government."
Original Story 3/13/20:
Coronavirus concerns continue to affect the royal family. It was announced today that Queen Elizabeth II, Prince Charles, and Duchess Camilla have canceled upcoming royal travel engagements amid growing concerns surrounding the COVID-19 pandemic.
The queen was expected to embark on a trip to Northern England and visit the towns of Cheshire and Camden. Meanwhile, Prince Charles and Duchess Camilla were slated for an upcoming tour of Bosnia, Herzegovina, Cyprus, and Jordan. Charles was originally scheduled to leave for Bosnia on Tuesday with Camilla joining him later on in Cyprus and Jordan.
"In consultation with the Medical Household and Government, Her Majesty's forthcoming visits to Cheshire and Camden will be rescheduled," read a press release from Buckingham Palace. "Audiences [with the queen] will continue as usual. Other events will be reviewed on an ongoing basis in line with the appropriate advice."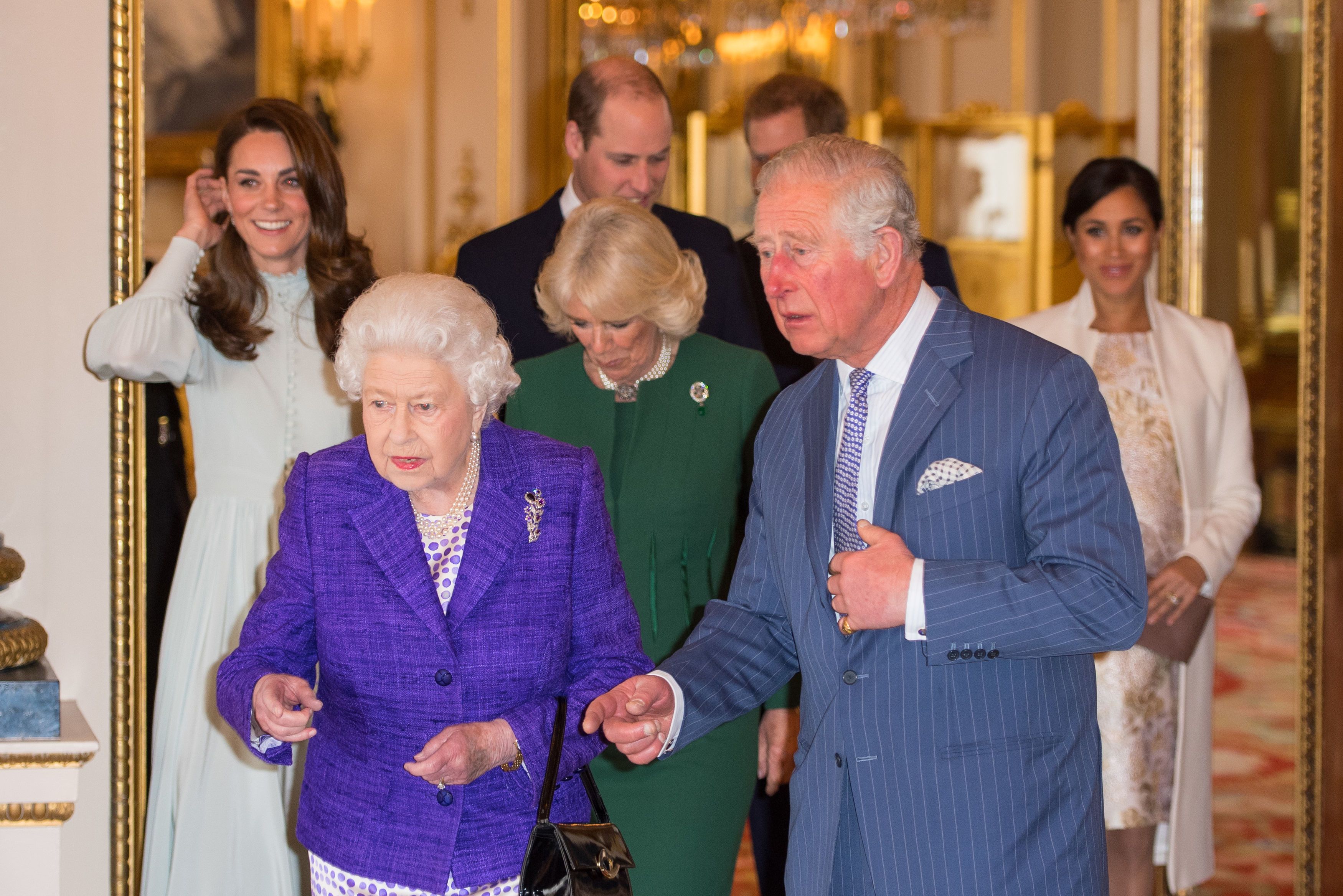 A statement from Clarence House regarding Prince Charles and Duchess Camilla's upcoming travel plans echoed a similar message: "Owing to the unfolding situation with the Coronavirus pandemic, The British Government has asked Their Royal Highnesses to postpone their spring tour to Bosnia and Herzegovina, Cyprus and Jordan."
BAZAAR.com understands that both Prince Charles and Duchess Camilla are in good health and will instead use the dates of the tour to carry out other domestic engagements. The royals will continue to follow government guidance when it comes to participating in public appearances, such as avoiding large crowds.
The announcement of their tour cancellation follows news that Prince Harry and Duchess Meghan did not bring their 10-month-old son Archie along for their U.K. return, also as a safety precaution amid coronavirus concerns.
Source: Read Full Article