Iggy Azalea Confirms She Has a Son Weeks After Reports Surfaced She Secretly Gave Birth
It's always fascinating when celebrities, who tend to lead very public lives, manage to keep a pregnancy and birth a secret. Kylie Jenner's birth announcement broke the internet. Though it was months of speculation that Jenner was pregnant, no photos to confirm such – or word from the Kardashian family – ever surfaced to corroborate the rumors. The latest celebrity to confirm she's a new mother is rapper Iggy Azalea.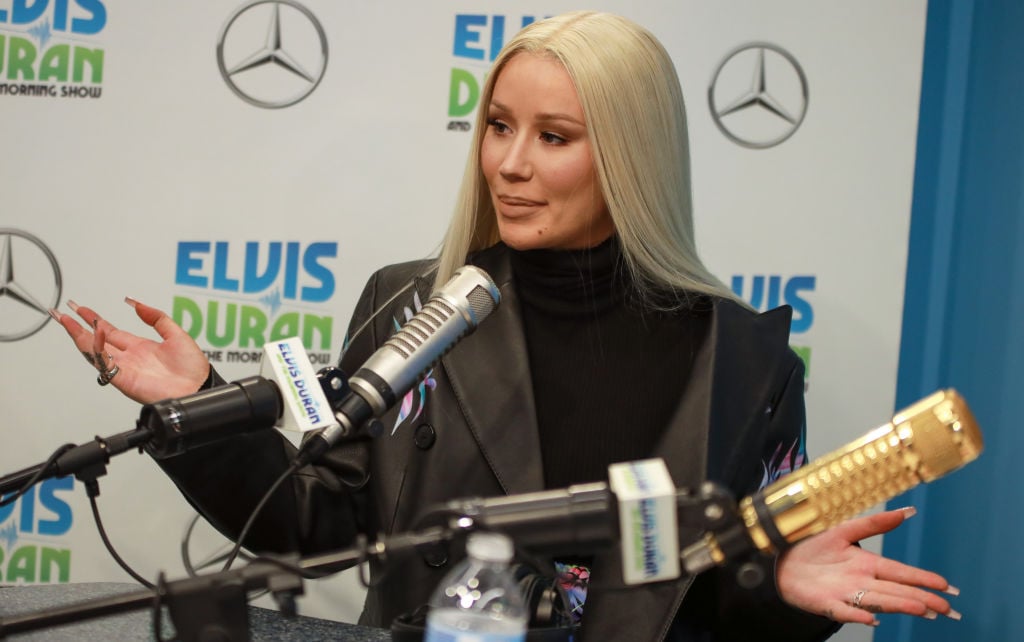 Weeks after rumors surfaced that Azalea secretly gave birth, the Australian-born beauty is confirming that she has a newborn son and explaining why she chose to keep her big news private. 
Rumors surface that Iggy Azalea secretly gave birth
Azalea has been keeping a low profile, especially amid the coronavirus shutdown. She's been dating rapper Playboi Carti, for some time. The two appeared to split in January 2020 after Azalea posted a cryptic message to her Instagram account, writing, "I'm single," before later rebuffing and claiming she was joking.
Shortly after, she followed up with a lengthy apology for publicizing her relationship issues. 
"I felt very upset and I made an impulse choice that I immediately regretted, but it was too late to undo," her statement read in part. "The truth is that I love Jordan [Carti] very much, I always will – more than you could ever know."
TMZ caught the couple leaving Azalea's homeland the same month. Rumors surfaced that she was six months pregnant at the time, but she called spectators bluff by posting a bikini picture to her Instagram account.
But Azalea's attempts to throw fans off fell flat when a close friend announced that she'd given birth in May 2020. Artist DJ Akademiks posted a meme to his Instagram account of Azalea and Carti that read, "Congrats to Iggy Azalea and Playboi Carti on the birth of their son this past weekend."
He followed it up with another comment, writing, "Talked to some ppl…. allegedly this is true. Congrats to #playboicarti and #iggyazalea if it is."
Igga Azaela confirms she has a son in Instagram post
Azalea remained mum on the rumors of her giving birth but on June 10, 2020, she decided to put the rumors to rest. She confirmed that she's a new mother in a message posted to her Instagram stories.
"I have a son. I kept waiting for the right time to say something but it feels like the more time passes the more I realize I'm always going to feel anxious to share news that giant with the world," she wrote.
As for why she chose to keep this part of her life secret, she hints to wanting a sense of normalcy for her son.
"I want to keep his life private but wanted to make it clear he is not a secret & I love him beyond words," she wrote, along with a blue heart emoji.
As of today, Carti has not commented on the matter at all.
Azalea now reportedly lives with her partner of two years and their son in Atlanta, Georgia. He's been open about his love for her, telling Fader in November 2019, "Once I started talking to her, I just cut off everybody. It was over with."
Ther are also reportedly engaged after Azalea was spotted with a massive ring on her finger in July 2019.
Source: Read Full Article