Ina Garten Uses 1 Store-Bought Ingredient to Make Her Thanksgiving Turkey So Barefoot Contessa
ARTICLE HIGHLIGHTS
Ina Garten's Thanksgiving turkey uses one of the Barefoot Contessa's favorite ingredients.
Parmesan smashed potatoes make a perfect side.
The Barefoot Contessa star says a buffet is the way to go on Thanksgiving.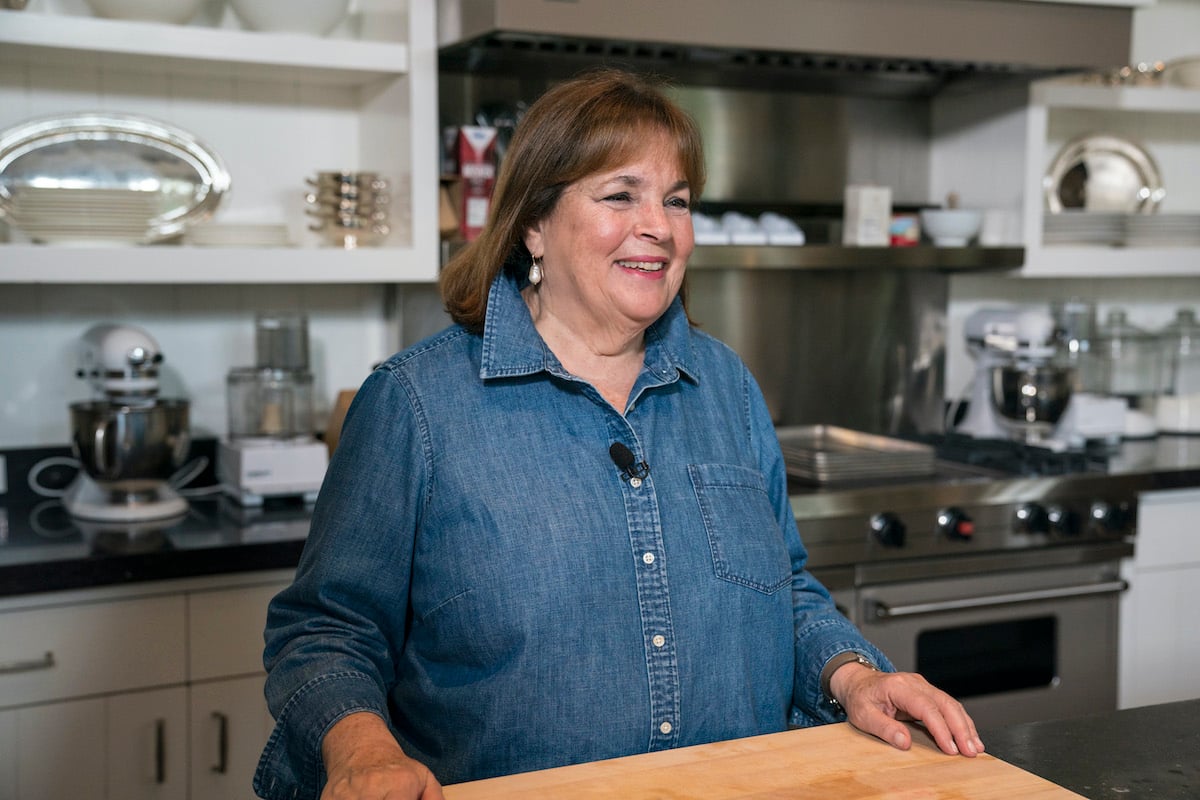 Ina Garten has an easy recipe for Thanksgiving turkey that the five-star reviews say is "the most delicious" turkey ever. What makes this Roast Turkey recipe stand out? The answer is one store-bought ingredient that is so Barefoot Contessa.
Ina Garten's Thanksgiving turkey recipe takes just a handful of ingredients and 10 minutes of prep
Garten's recipe for Roast Turkey takes about three hours and 45 minutes from start to finish. But that only includes about 10 minutes of prep time.
The ingredients you'll need are: one 12-14 pound fresh turkey with the giblets removed, salt and pepper, fresh thyme, a large onion, a whole head of garlic, and good olive oil. The final ingredient is one store-bought item that shouldn't come as a surprise to Barefoot Contessa fans.
One store-bought ingredient makes Ina Garten's Thanksgiving turkey so 'Barefoot Contessa'
The final ingredient on the list is: three ounces of white truffle butter at room temperature. This ingredient is so Barefoot Contessa because she loves it so much, she keeps her freezer stocked full of it.
Garten includes white truffle butter in a number of recipes, like Fettuccine with White Truffle Butter and Mushrooms and Truffled Mac and Cheese. She says she adores the ingredient because it can elevate the simplest dish.
"It really turns up the volume on everything from simple scrambled eggs to elegant fettuccine," Garten says. "I order like six of these and keep them in the freezer."
Where does the 'Barefoot Contessa' buy her truffle butter?
Garten told House Beautiful that she orders her white truffle butter online at dartagnan.com or urbanitrufflesonline.com. The D'Artagnan option comes in a three-ounce tub for $9.99 or a one-pound log for $29.99.
The pricier option comes from Urbani Truffles, the largest distributor of fresh truffles in the world. They are 100 percent Italian white truffles, and the three-ounce tub will set you back $44.49. So, it is definitely a splurge. Urbani promises that their truffles go "from underground in Italy to your table in less than 48 hours."
Parmesan smashed potatoes on the side
Of course, the turkey isn't the only thing on the Thanksgiving menu. For a side dish, Garten makes Parmesan Smashed Potatoes. Which first appeared in her Barefoot Contessa cookbook way back in 1999.
This recipe calls for red potatoes, kosher salt, half-and-half, unsalted butter, sour cream, freshly grated Parmesan cheese, and freshly ground black pepper.
Garten loves to do a lot of her holiday cooking in advance, especially with side dishes. If you decide to make the potatoes ahead of time, she says to reheat them in a baking dish with a little extra Parmesan on top. Or, add some warm milk or cream in a glass, heat-proof bowl over a pot of boiling water.
Ina Garten recommends a Thanksgiving buffet instead of a sit-down dinner
Garten also has tips on holiday entertaining. She says that she prefers a Thanksgiving buffet instead of a sit-down dinner. That's because her guests can grab the food they want instead of being served something they're not interested in.
"I like buffet style, because I think then everybody gets up and gets what they like, and they can pass up what they don't like, and then they can come back, and then they can go have seconds, and it's no big deal," Garten said on the Today Show, per She Knows.
"I've just never done that [sit-down dinner]. I've always done buffet-style, and usually in the room. You know, so, in the kitchen, so I'll do it on the kitchen counter. And sometimes things can sit on the stove, just bubbling away."
The Barefoot Contessa airs Sundays on The Food Network.
Source: Read Full Article