Jenna Bush Hager shares candid photo of her and Barbara Bush with George W. Bush photobombing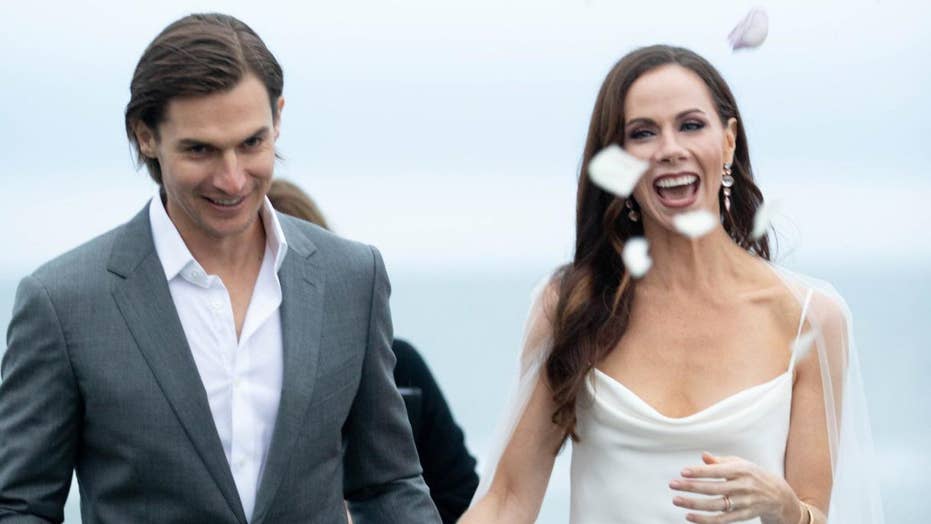 Barbara Bush's secret wedding
The daughter to George and Laura Bush got hitched in a secret, private ceremony in Maine. Here's a look at some of the special moments with the happy couple.
Jenna Bush Hager is sharing even more photos from Barbara Bush's wedding.
Hager posted a playful photo of herself hugging her newly married sister while their father, former President George W. Bush, playfully peaks above them in the background.
"Thought this was just a simple picture of a sisterly hug. #popsiclephotobomb," she captioned the image on Saturday.
The photo is just one of the several candid pictures the former first daughter shared of her sister's wedding weekend. Hager previously penned a heartfelt post, saying she was "so proud" and was crying "happy tears."
The family announced Barbara secretly wed screenwriter Craig Louis Coyne in a private, family-only ceremony last weekend at Walker's Point in Kennebunkport, Maine. The two were engaged for five weeks before tying the knot.
MORE PHOTOS FROM BARBARA BUSH'S SECRET WEDDING SHARED BY SISTER JENNA BUSH HAGER
Barbara revealed to People her quick wedding was to ensure her 94-year-old grandfather, former President George H.W. Bush, would be able to attend.
"We actually would have gotten married the next week if we could have," Barbara – who got engaged on Aug. 25, at the same spot her grandfather proposed to her grandmother, former first lady Barbara Bush 75 years ago – told the magazine. "We just thought, let's try to do it soon. We knew we wanted to be married – we'd already made that decision – so we didn't need months of an engagement."
Fox News' Mariah Haas contributed to this report.
Source: Read Full Article