Jennifer Lopez & Alex Rodriguez's Relationship History Is Proof Soulmates Exist
On the off chance that you were not already convinced they were destined for each other, Jennifer Lopez and Alex Rodriguez's relationship history serves as cold, hard proof. I mean, to be totally honest, I don't even believe in soulmates. But their relationship history is so adorable that it kind of makes me wonder, "wait, could soulmates maybe be real?"
Let me just give you a quick little TL;DR before you dive in: Rodriguez was crushing on Lopez back in the early '90s when he was just starting out his baseball career and she was a full-blown pop star. Then, in 2005, they finally met when Lopez's then husband Marc Anthony was throwing the first pitch at a Yankees versus Mets game.
They didn't go on a date with each other until 12 years later and now they're engaged and reportedly considering buying the Mets. The whole thing is a real-life fairytale and you have to read every detail.
Rodriguez has been a fan of Lopez's since (at least) the early '90s.
In October of 2018, Rodriguez did the world a favor and posted an adorable throwback picture. The picture in question featured an autographed photo of Lopez.
He wrote in the caption:
In May of 2005, they finally met.
The two first met at a Yankees game at Shea Stadium, which is now Citi Field, in Queens, New York. Lopez was there with her then husband Marc Anthony, who was throwing the first pitch at the Yankees versus Mets game. ICYMI: Rodriguez was a star player on the Yankees.
Lopez and Rodriguez had a quick handshake and, luckily for the human population, there's photo proof. "We shook hands, and it was this weird electricity for, like, three seconds… Three to five seconds of looking at somebody right in their eyes, and getting stuck," Lopez told Sports Illustrated in June 2019 of her handshake with Rodriguez.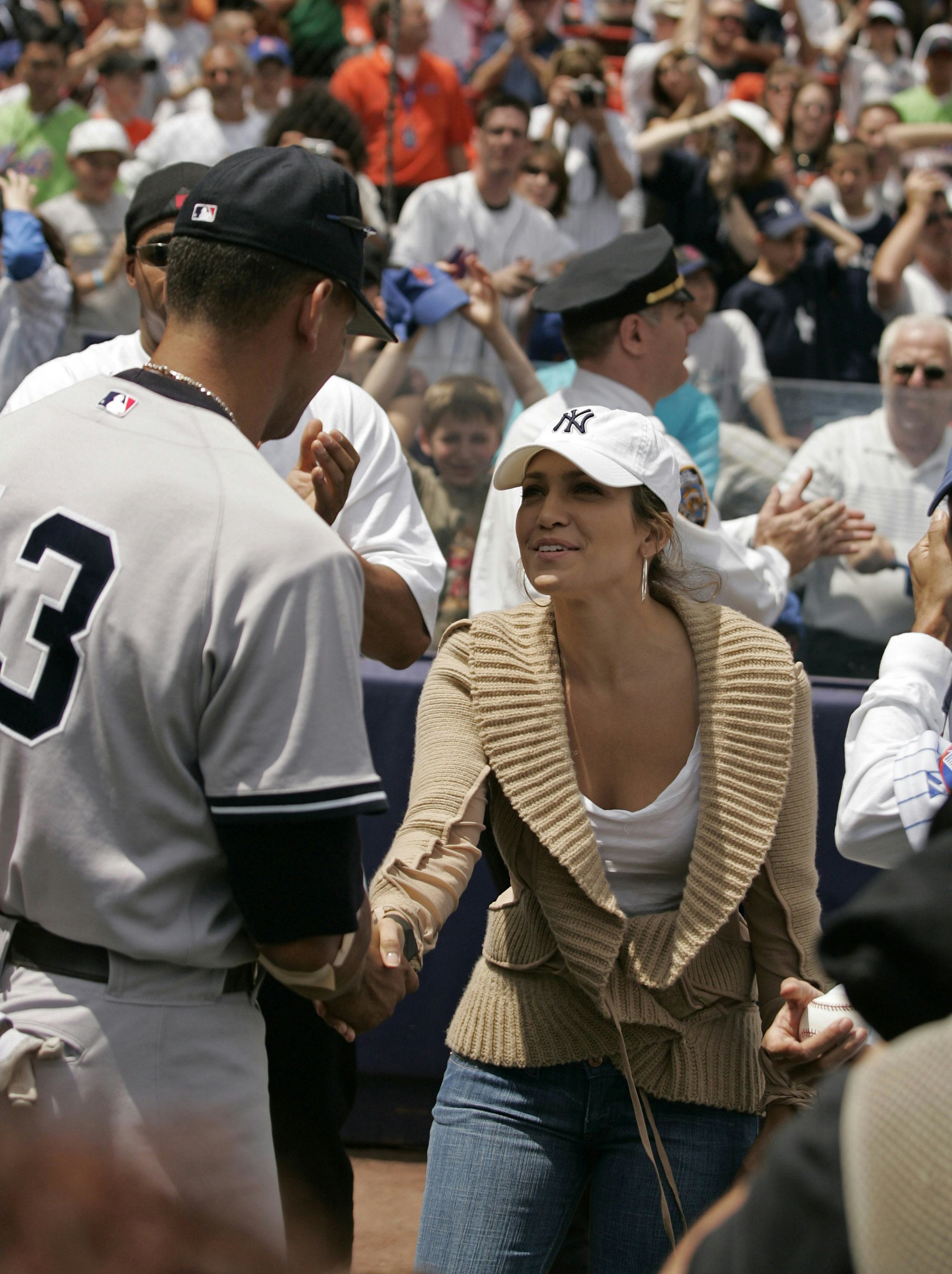 Oh, and here's a picture of Lopez and Anthony standing beside Rodriguez during The National Anthem:;;;;;;;;;;;;;;;;;;;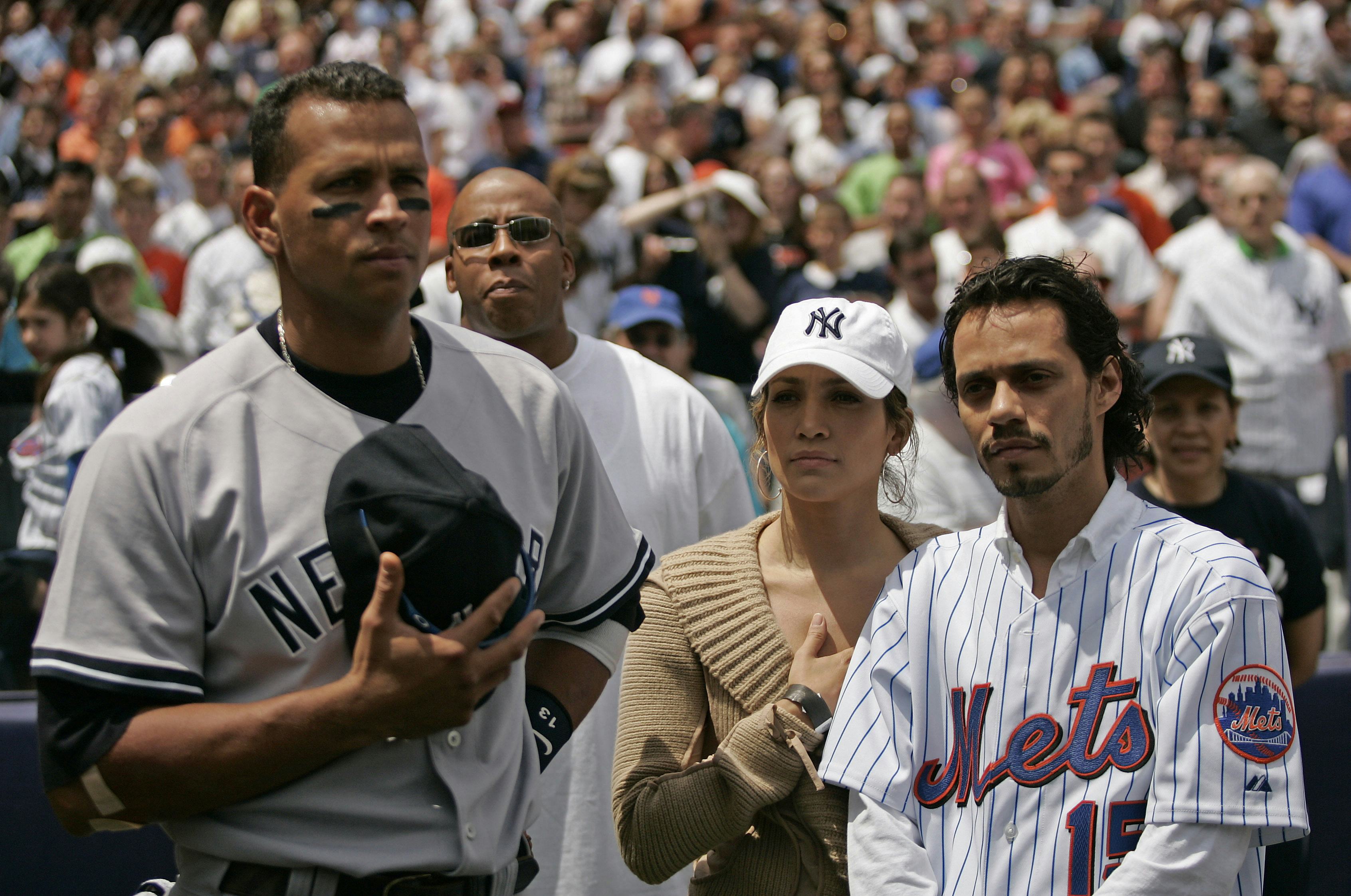 Can you say "awkward"?
They had their first date 12 years later.
In April 2017, during an appearance on her show, Lopez told Ellen Degeneres that her first date with Rodriguez came about after they ran into each other at a restaurant. The story is shockingly boring. Lopez saw him while she was eating a cob salad and tortilla soup at a restaurant in Los Angeles, she tapped him on her way out and they small talked for a bit. Then, remembering he had her number because he had "asked for a referral" a while back, she told him to text her.
He texted asking her to dinner. Ba da bing, ba da boom. It was a date.
The two got into more detail on the first date, which took place in February 2017, in their October 2017 joint interview with Vanity Fair. First off, Rodriguez was nervous. "I didn't know if it was a date. Maybe we were seeing each other at night because of her work schedule," he said in the same interview. I went in uneasy, not knowing her situation."
Lopez noticed his nerves. "I think he thought I was going to be this loud person, but I'm not. I just listen. So he's talking, talking about his plans, about how he had just retired from baseball, about how he saw himself getting married again, all these things you wouldn't normally talk about on a first date," she remembered. "I don't know if he thought it was a date. I thought it was a date. Then I knew he was nervous because he asked me if I wanted a drink. I said, 'No, I don't drink,' and he asked if I minded if he had one. He was nervous, and it was really cute."
Needless to say, it was a date. And it went well.
A month later, Rodriguez confirmed their relationship.
"It's obvious, we've been having a great time," Rodriguez gushed during an appearance on The View. "She's an amazing girl and one of the smartest human beings I've ever met and also an incredible mother."
By May 2017, they were hitting up their first Met Gala together.
I'll just let your eyes drink them in: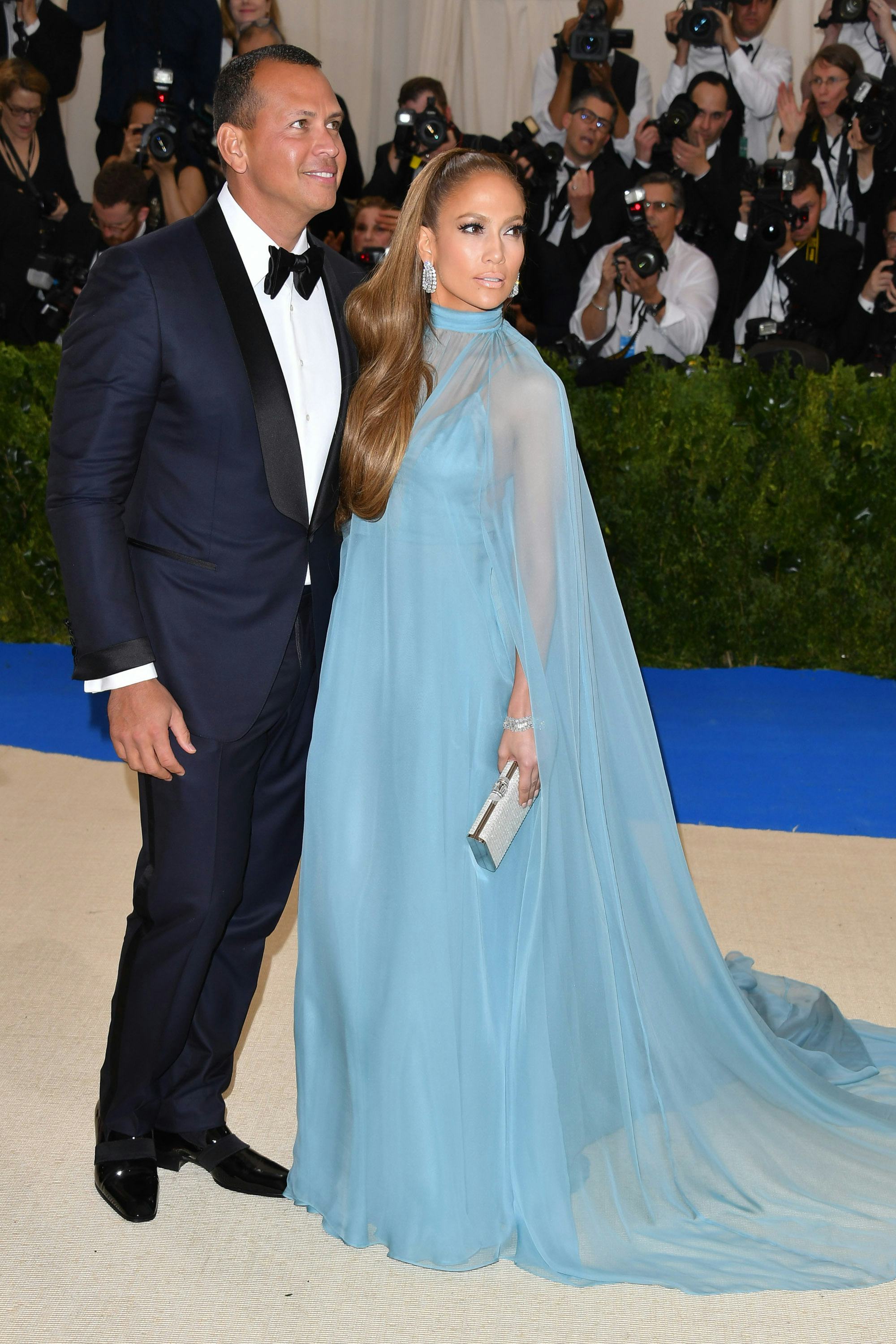 June 2017 was a big month for them.
First, Lopez posts the first ever picture of their families bonding to her Instagram, alongside this super cute caption:
Also, they go to Paris together:
I told you! Big month!
By October 2017, they were covering Vanity Fair together.
In the Vanity Fair article, the two explained what makes them such a perfect match.
"We are very much twins," Rodriguez explained. "We're both Leos; we're both from New York; we're both Latino and about 20 other things."
"I understand him in a way that I don't think anyone else could, and he understands me in a way that no one else could ever," Lopez chimed in. "In his 20s, he came into big success with the biggest baseball contract [at the time]. I had a No. 1 movie and a No. 1 album and made history. We both had ups and downs and challenges in our 30s, and by our 40s we'd both been through so much. And more importantly than anything, we had both done a lot of work on ourselves."
They celebrated their one year anniversary in February 2018
"What was I doing one year ago today? I was with Alex," Lopez recalled during an interview with Entertainment Tonight. We had just met and, you know, it was good. It was a good night."
"It's crazy. We both are so happy about our lives right now and where we're at professionally, as well as personally," she continued. "You know. Just things seem to be flowing in a really beautiful way. We both have a lot of support for each other and a lot of love for each other."
And a month later, Lopez was saying she's down to get married.
But she played it cool. "I do believe in marriage, and I would love to grow old with somebody in a committed relationship," she told Harper's BAZAAR. "But I'm not forcing anything right now. It's good, it's healthy; we communicate well. We understand each other's lives in a way that most other people couldn't."
May 2018 marked their second Met Gala together.
And they're just as cute as ever before: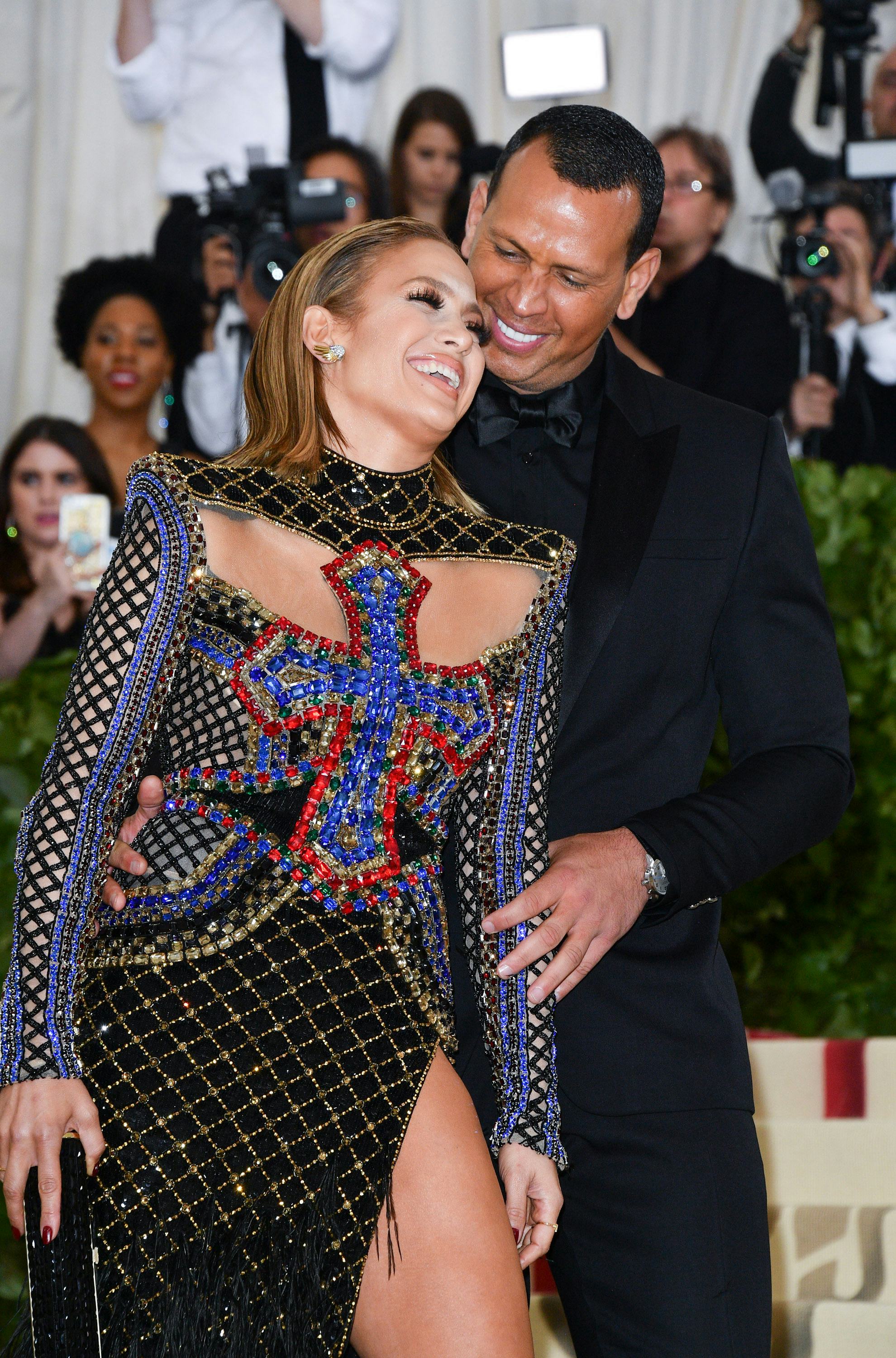 They spent Thanksgiving 2018 together with their kids.
That Thanksgiving morning, Rodriguez posted a picture of himself and Lopez in bed with their children alongside this caption:
A month later, Lopez was tearing up talking about Rodriguez.
"He's come into my life and really contributed in such a way. He's so supportive, he's so loving," Lopez tearfully gushed during an appearance on The Tonight Show Starring Jimmy Fallon. "He's one of these people, he's like, 'Shine, be the best.' Some people try to dull you down, try to squish you down and he's so not like that. And it's just so refreshing. It's just such a beautiful thing."
Three months after the tearful interview, they were engaged.
They both announced their engagement on Instagram on March 9, 2019 by posting the same picture of Rodriguez tenderly holding Lopez's massively ring-clad hand:
A couple weeks later they got a congratulations card from the Obamas because of course.
May 2019 marked their first Met Gala as an engaged couple.
They looked fabulous as ever: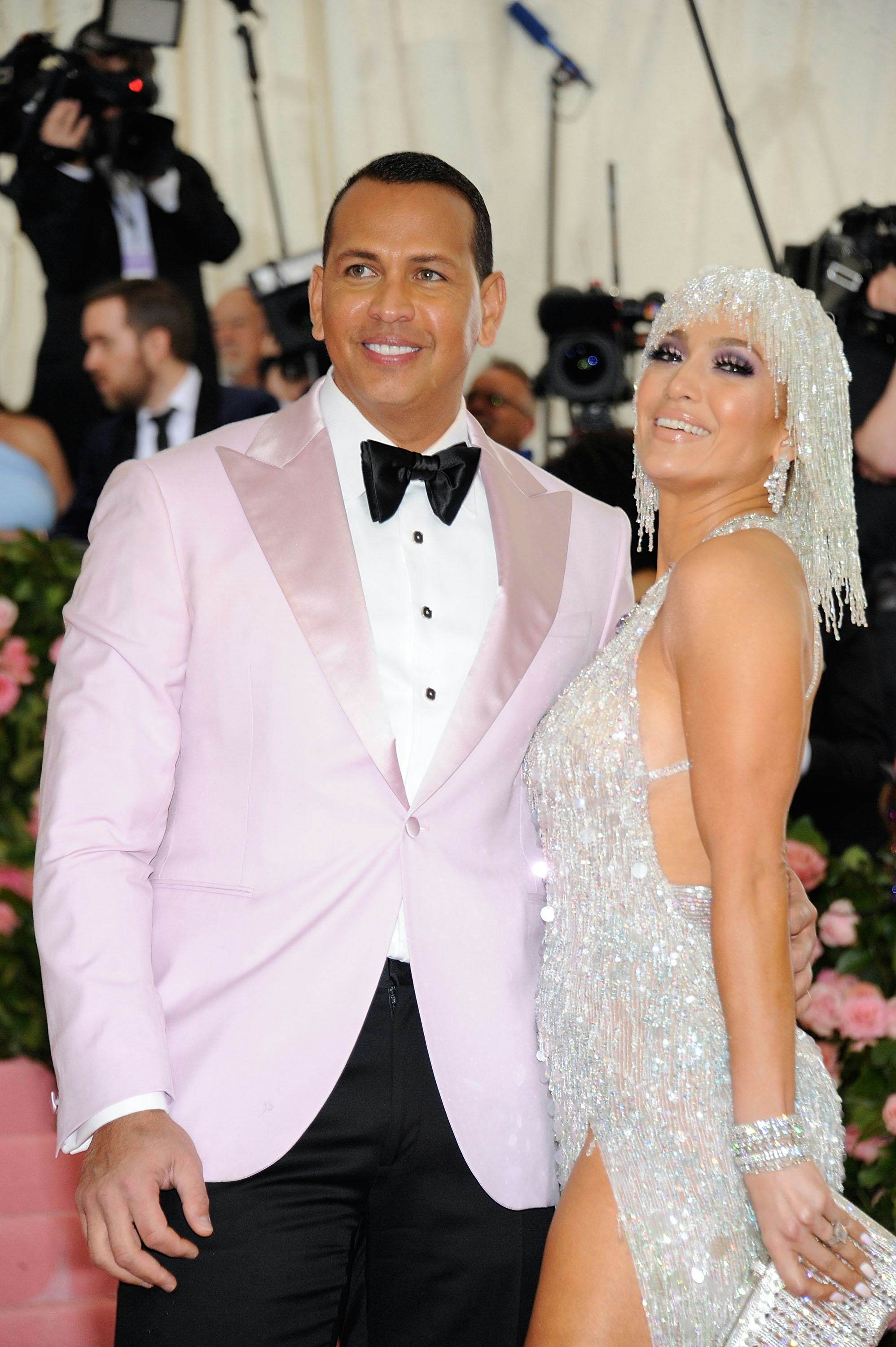 They went big for their 2019 birthdays.
Lopez turned 50 on July 23, 2019 and Rodriguez turned 44 on July 27 that same year.
Rodriguez celebrated his bride-to-be by posting a video of their epic celebration alongside this caption:
For her part, Lopez surprised Rodriguez with a giant cake at one of her concerts:
In September 2019, they had their engagement party.
The party was hosted by lyricist Carol Sager and her husband Bob Daly. Lopez posted an adorable shot of herself and Rodriguez from the party alongside this caption:
In November 2019, Lopez did some adorable gushing to GQ.
"We're really alike in our drive, in our ambition. He's an athlete. He wanted to be the best. I'm the same way. I just want to be great at what I do. We're both like that. We're both super-hard workers," she shared with the publication. "We're driven by our passions. And we have a tremendous amount of respect for each other. Everybody in the room can be talking, and if he says something, I key in on it, and if everybody in the room is kinda in his ear and I go, 'I don't think that's the right thing,' he'll hear me; he'll listen. He knows I only have his best interest at heart, and I only want him to thrive and succeed and to be his best self. And I believe that he wants that for me. He wants me to be seen and to get what I deserve. Like, he's made his half a billion. And he's like, 'I want you to have that.'"
In Dec. 2019, Rodriguez hilariously crashed one of Lopez's SNL skits.
Watch and prepare to majorly LOL as Lopez considers leaving Rodriguez for a roadie named "Chad," played by Pete Davidson:
In February 2020, Lopez performed in the Super Bowl.
… and Rodriguez was amped:
In March, they have a cute family baseball game in quarantine.
Check out the adorable March video of Rodriguez and Lopez playing baseball with Lopez's daughter Emme here:
Next thing you know, they're trying to buy the Mets.
On April 27, Forbes claimed Lopez and Rodriguez were reportedly talking to a Taiwanese billionaire about helping them out with the money to buy Rodriguez's favorite baseball team, The New York Mets.
While their initial bid reportedly didn't work out, the New York Post claimed on May 29 that Lopez and Rodriguez are "now working closely with very senior bankers at JPMorgan Chase on a new bid to buy the Mets."
Oh, also their wedding got postponed.
On May 7, E! News reported Lopez and Rodriguez would have to postpone their wedding, which was reportedly scheduled for summer 2020. "They have been struggling for weeks over this decision, but with no return to normalcy in the near future, the couple felt postponing the wedding was the safest and smartest choice," a source reportedly told the publication. "Guests have recently been notified that the wedding will not be happening in late summer as anticipated."
During a May 26 interview with The Today Show, Lopez admitted she's "a little heartbroken" about postponing her nuptials due to the coronavirus epidemic. "I'm a little heartbroken because we did have some great plans but I'm also like, you know what? God has a bigger plan so we just have to wait and see," she said. "Maybe it's going to be better. I have to believe that it will be."
Here's to hoping Lopez is right and that it will be better. OMG, can you imagine if at that point they own the Mets and they have their wedding right on Citi Field where they first met?! BRB, crying.
More like this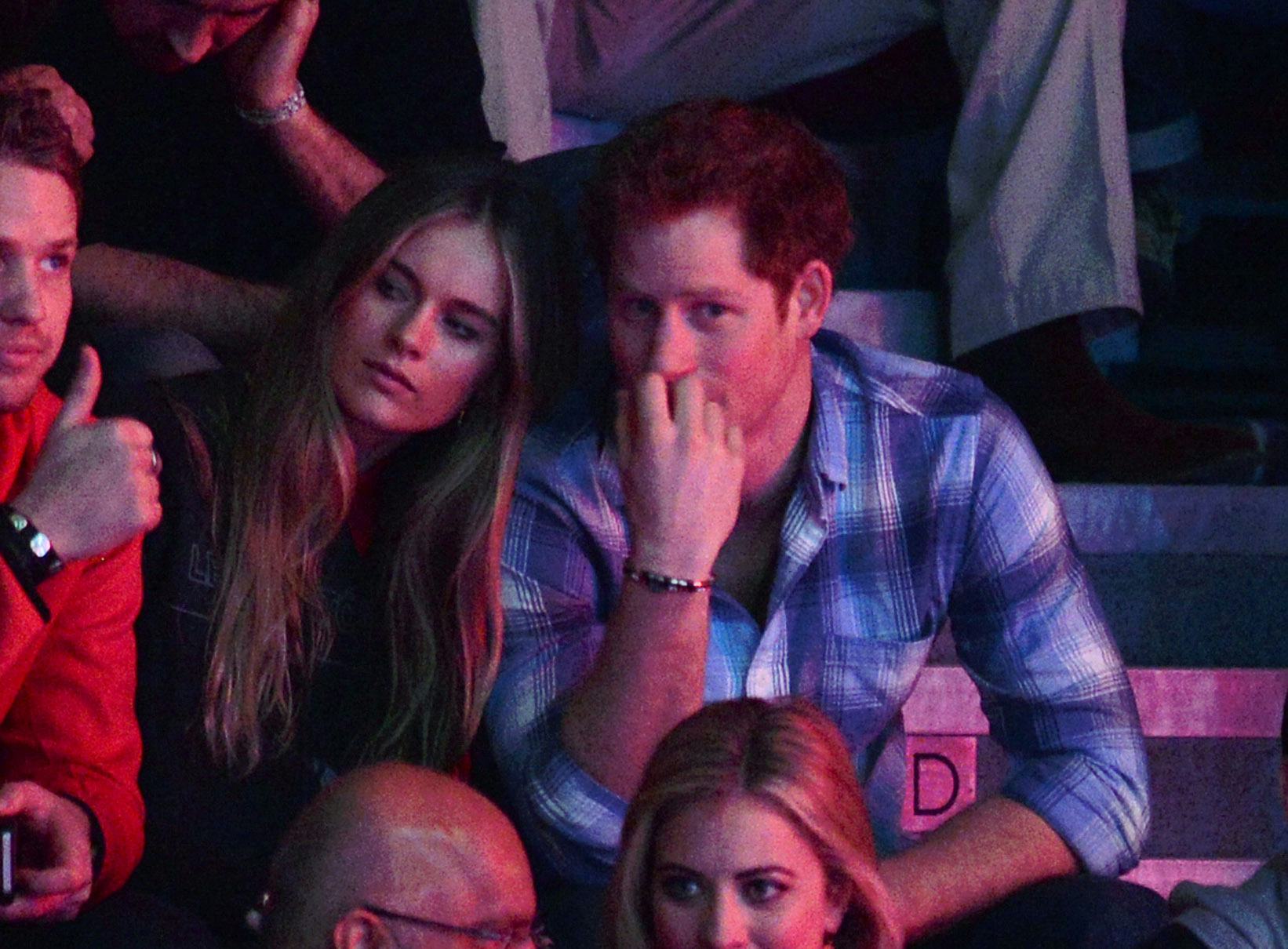 Prince Harry's Ex Cressida Bonas Revealed How The Breakup Changed Her Life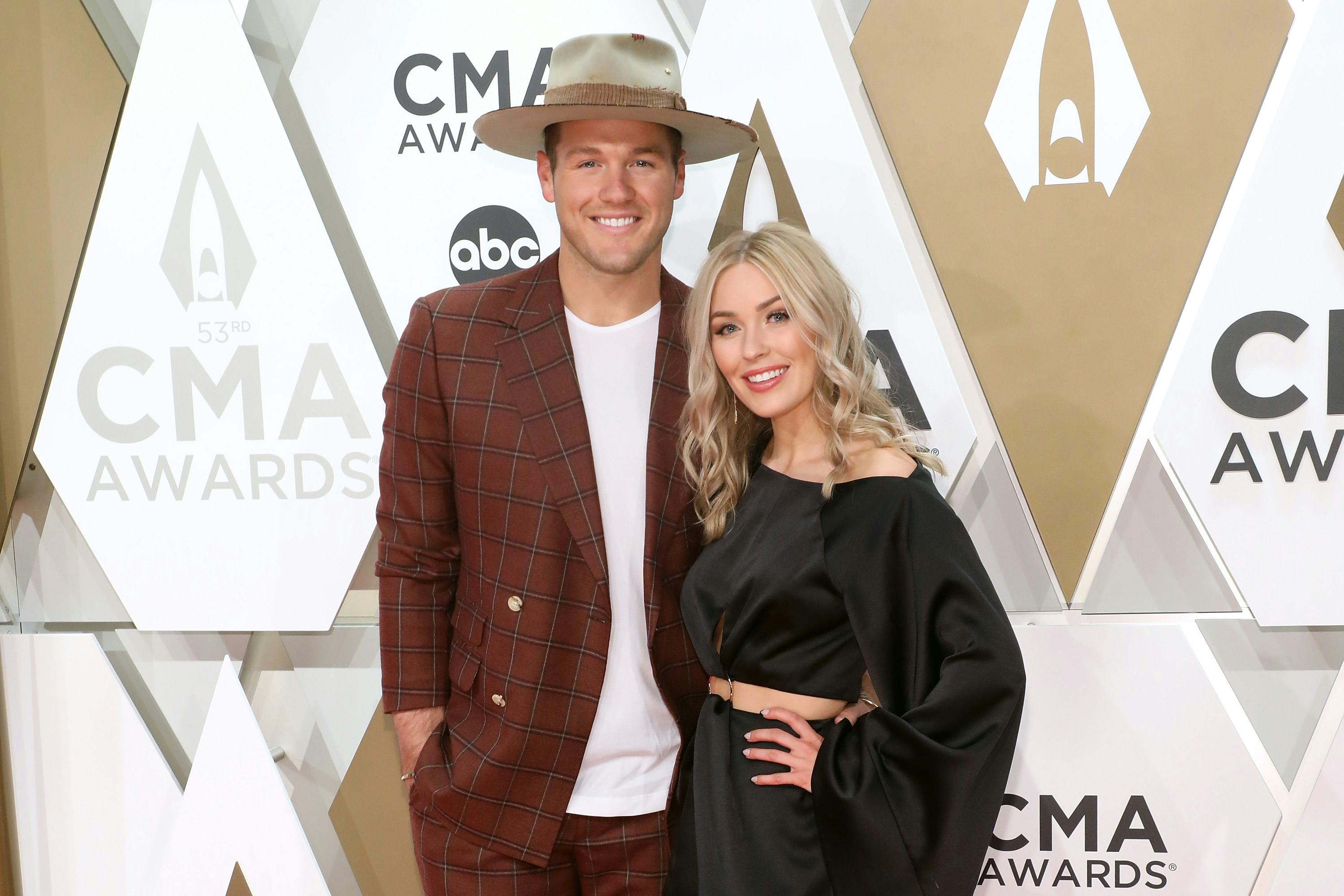 Cassie Randolph's Instagram Stories After Her Breakup With Colton Underwood Are Fiery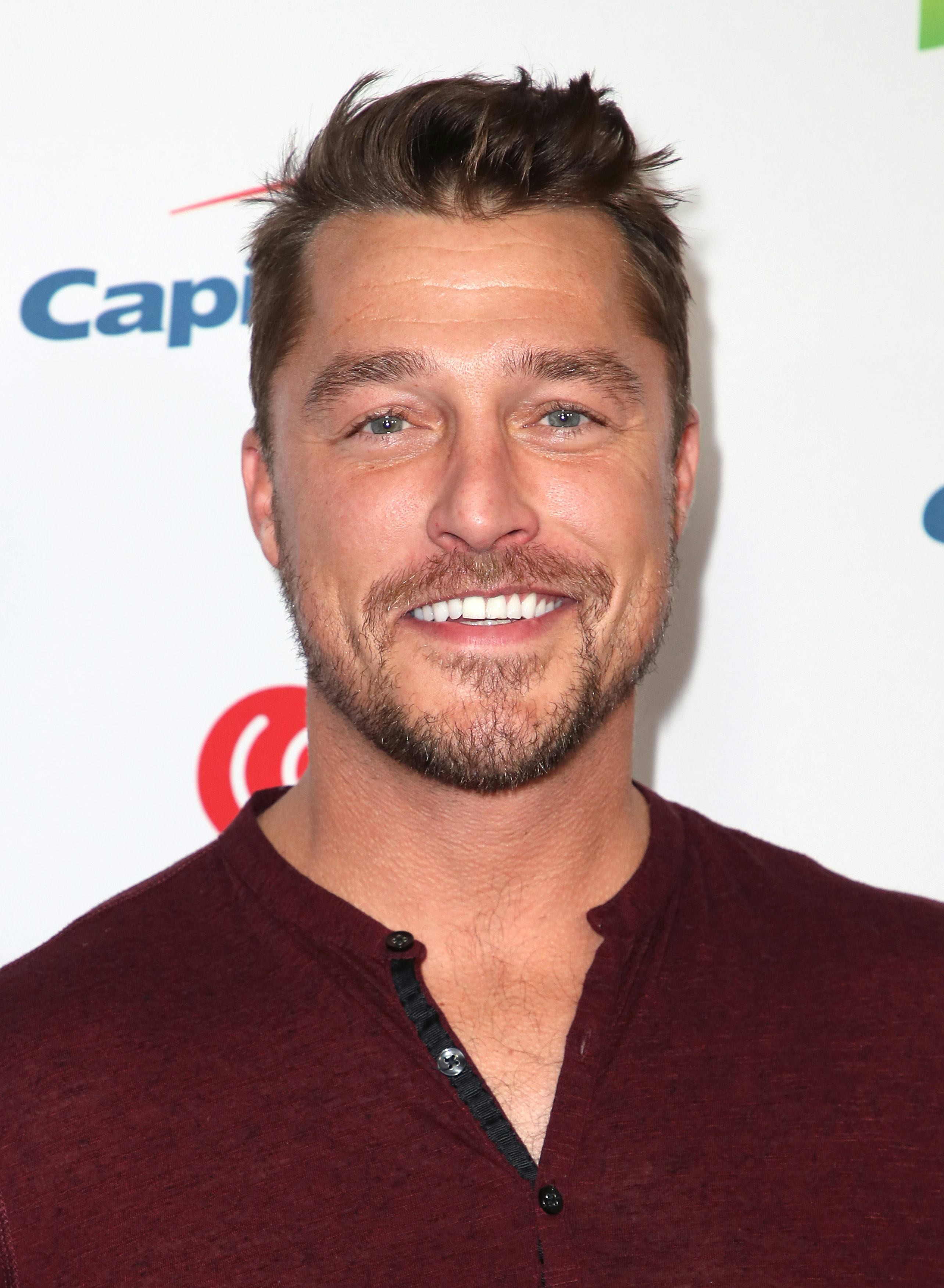 Are Victoria Fuller & Chris Soules Still Together? She Gave A Dramatic Update
Stay up to date
Don't miss a thing with the Elite Daily newsletter.
Source: Read Full Article