Jerry Seinfeld Began Dating Wife Jessica While She Was Married, Which Her Ex-Husband Called 'Appalling'
Long before Tinder and Match.com, Jerry Seinfeld met his future wife Jessica Seinfeld the old fashioned way. The two locked eyes across a crowded gym in 1998 before he worked up the courage to approach her. At first rebuffed, the stand up comedian tried another tactic: he told her a joke.
It would be an adorable how-we-met story except for one crucial detail. At the time of their meeting, Jessica was newly married to her first husband, Eric Nederlander. And he wasn't too happy when the Seinfeld star swooped in and stole his bride.
Jerry and Jessica Seinfeld had a controversial start to their relationship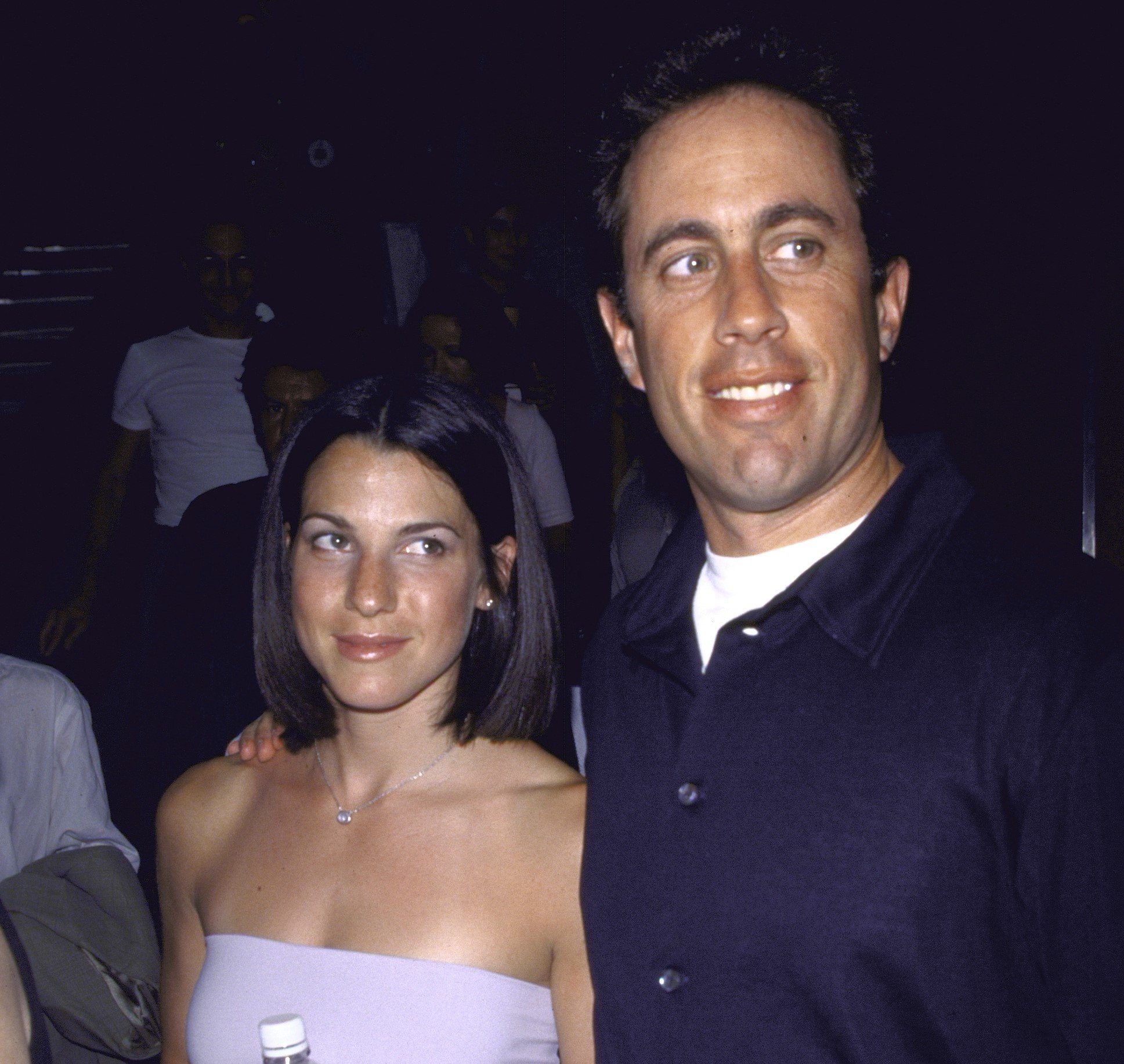 It's unclear if Jessica was a fan of Seinfeld and knew exactly who she was meeting that day at the gym on Aug. 7, 1998. It was only a couple of months after the Seinfeld finale and at the time, Jerry was one of the most famous television stars in the world. But New York City is full of famous faces and the Reebok gym certainly saw a few.
Jessica had married her first husband, Nederlander, just two months before meeting Jerry. However, the Tommy Hilfiger fashion publicist claimed her relationship was on a downward trajectory even before they walked down the aisle.
Good Housekeeping reported that Jessica called her marriage "irreparably broken" and that she had already begun the breakup process when she met Jerry. Plus, he made her laugh. "He came around again and said something funny, and I actually had to laugh," Jessica recalled.
The two fell quickly in love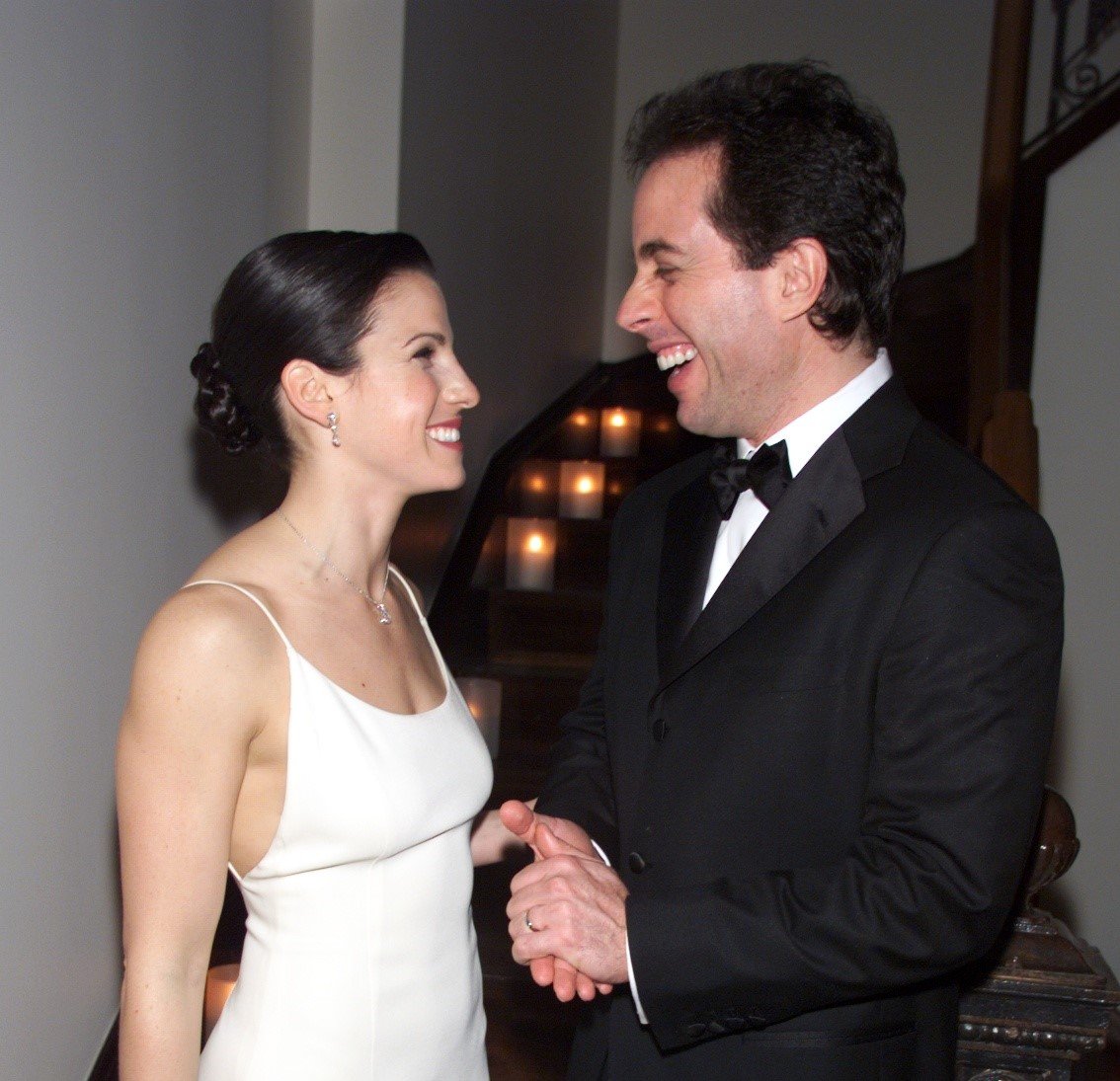 Even though the timing wasn't great, Jerry and Jessica fell for each other quickly. GH went on to describe that Jerry first told Jessica he loved her just a few months after their first meeting while they were shopping at the famed NYC deli Zabar's.
The pair got engaged just a year after that fateful first meeting at the gym. Their wedding was a quiet, private ceremony on Dec. 25, 1999. Plenty of people cheered on the idea of someone famous like Seinfeld settling down with a "regular person." But not everyone was thrilled about it.
Jessica Seinfeld's husband said he was 'manipulated'
Whether their marriage was falling apart or not, Nederlander did not have nice things to say about Jessica leaving him for a stand-up comedian.
"I was manipulated, misled, and completely caught off guard by Jessica's infidelity," he told Page Six in 1998. "Jerry and Jessica have no respect for decent values. They deserve each other."
He also referred to photos of the couple kissing as "appalling."
Jessica and Jerry Seinfeld are still married
Despite their rocky start, Jessica and Jerry have one of the longest-lasting marriages in Hollywood and seem genuinely happy together. Over the decades, they're welcomed three children, Sascha, Julian, and Shepherd.
Seinfeld still spends time doing standup and working on his Netflix series, Comedians in Cars Getting Coffee. Jessica runs the charitable organization Good+Foundation, which helps to fight poverty.
Unsurprisingly, the couple recommends laughter as the key to a long-lasting marriage.
"From the day I met her, that was really our connection," Jerry said. "We always have fun and we laugh and she's got a great sense of humor. She's very quick and sarcastic and all the qualities that I like. She's very sharp. She catches all the wrongness."
And Jessica says communication is key. "He's the most incredible communicator and so he's better at this relationship than I am," she confirmed.
Source: Read Full Article