John Cena Got Real About His Split From Nikki Bella & It'll Break Your Heart
Hey, do you feel like crying today? Yes? OK then, great, because have I got a story for you. John Cena and Nikki Bella announced on April 15 that they have ended their engagement, which is beyond upsetting, but that's not what we're here to talk about. We're hear to discuss John Cena's reaction to his split from Nikki Bella, because holy wow, will it make you feel things. And by "things," I mean never-ending sadness and the inability to stop crying.
In a joint statement provided to Us Weekly on April 15, Cena and Bella asked their fans for privacy during this difficult time in their lives:
The pair had been dating since 2012, and got engaged in April 2017 on live television during Wrestlemania 33, which was pretty fitting for the two WWE stars. They were just weeks away from getting married when their engagement was called off, and it shocked many fans (and even those close to the couple).
And now, John Cena has finally broken his silence on the matter, and what he had to say is so honest, relatable, and pretty devastating.
On Wednesday, April 25, Entertainment Tonight's Carly Steel spoke with Cena at Paramount's presentation during CinemaCon 2018 at The Colosseum at Caesars Palace in Las Vegas, where Cena was promoting his upcoming action movie, Bumblebee. When asked about his split from Bella, he simply said, "It sucks."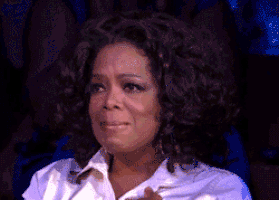 I mean, I'm still hurting from this, so I can't imagine what he's feeling.
He continued, saying, "There's no other way to say [it]. I love Nicole with all my heart, and that's that."
Oh, your heart is ripped out of your chest after reading this, too? Same boat, fam, same boat.
While there are a million reasons a couple may break up, it's unclear what exactly caused Cena and Bella's split — though the topic of children may have come into play.
Back in April of 2017, Nikki Bella opened up to People about how John Cena didn't want kids. She said, "[Cena] says it's selfish but he knows that with his schedule he couldn't be an incredible father and that's why he chooses not to have kids, and I actually respect that because that would be very hard to raise a kid on my own and the dad to always be gone and not see that kid."
Bella did reveal that she thought he'd be "the most incredible father ever" and that seeing him with younger family members made her think he'd be "an amazing dad," but added, "that's what makes him amazing about his decision."
How do you feel after all of that? Because I, for one, feel like absolute garbage.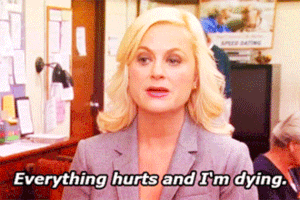 Yep, that about sums it up!
Nikki Bella's twin sister, Brie Bella, spoke with People and revealed her surprise upon hearing about her sister and John Cena's breakup, but understood that two busy people can't always make a relationship work. She said,
She continued, saying,
Honestly, after hearing it from every angle, all I want to do is hug them both. Then cry to them. Then drink an entire bottle of wine by myself.
I *probably* won't be able to make those first two things happen, so I'm going to go get a head start on the third. If you need me, I'll be drinking my sorrows away, and pouring one out for what could have been.
Source: Read Full Article